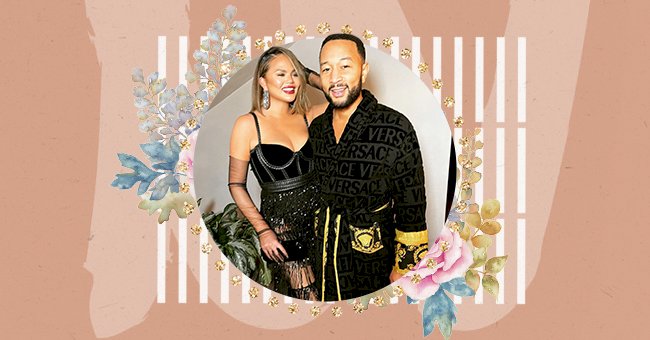 8 Easy Ways To Add Romance Back Into Your Relationship
When was the last time you and your partner did something special? It is okay to get bored of the scheduled movie night or realize you aren't in the mood for anything sexy. With the Easter weekend upon us, we recommend using this time to reignite the flames.
If you can't remember the last time your partner did something that made your heart flutter, that's a sign that it's time to shake things up. Monotony is not fun and having surface-level conversions and falling prey to the ordinary routine of life is a big no-no.
Make your partner feel special this holiday and do something out of the norm. Grab your notebook, put on your romance cap, and reignite the flames of your relationship with these easy ways to add romance into your relationship.
Maintain Or Elevate Your Sex Life
When was the last time you were intimate with your partner? Now that vacations are still a hope away, you should give it some thought. If you fall victim to your busy schedules and drift to sleep the second you land in your bed, it's time to shake up things.
Take this time to show your partner you still care about them with some steamy action between the sheets. Be creative with your sexual pursuits and even reach for your lingerie drawer. It would be a fun take from the usual loungewear.
Exchange Gifts Or Treats
Gifts and treats are the best non-verbal cues to show your partner you were thinking about them. Thus, there is no need to wait for birthdays and anniversaries to show them you care. Besides, acts of service don't always require a financial investment.
Surprise them with their favorite meal or even breakfast in bed. Your partner may be rightly shocked and may wonder if they have forgotten a memorable holiday. Alternatively, if you have the funds, get them something special with a sentimental meaning behind it.
Make It Emotional
If you're not in touch with your feeling statements, it's time to educate yourself on them. As much as you and your partner are talking, ask yourself if you're communicating. It's easy to discuss day-to-day activities, but you might not know how they truly feel.
Expressing yourself through the words, I feel, and I felt, should be integrated into your daily conversations. If you were happy, sad, bored, or curious, mention them to get your partner's interest and connect on an emotional level.
Stay Connected Through Conversations
Despite the world going through a pandemic, having it as the primary discussion topic is not healthy. Use this time to steer clear of the issue and discuss some other things instead. Especially while we spend more time together, the only thing left to do is talk.
While things may not seem apparent now, having a sense of one day is great for the relationship. Redefine your quality time by allowing yourselves to dream together and discuss long-term goals or travel plans to add spice to the relationship.
Compliment Your Partner
Use this time to lay on the compliments thick. However, we don't mean showering endless praises with no end. Do it in moderation to keep it more tasteful. After all, compliments can easily make you beam from ear to ear.
If you're living together, you and your partner may already have some assigned chores. If your partner is the one who cooks most meals, compliment them for taking the time to cook delicious food. Doing this will not only make them feel recognized but also desired.
Go Back In Time
Walk down memory lane this weekend. Surprise your partner with throwback photos of when you two first met. As cringe as the pictures may be, we recommend powering through it. Trust us. There is a science behind it.
Studies have revealed by doing this activity will leave you both feeling warmer towards each other. This will therefore show you that despite the hard times you've gone through, there were good times before and probably plenty ahead.
Stick To Romantic Rituals
Be open to new romantic rituals and sticking to the ones you already have. As much as things have changed and you may not be having those romantic dinner dates in fancy restaurants, bring your favorite food joint to you by requesting takeout.
It would be a pleasant surprise for your partner to indulge in your favorite food after a while. If you can't manage to get it, try looking up recipes to cook it at home. After all, it would be great to develop new rituals while using the resources you have.
Make A Meal Of It
Now that we are on the topic of food, have you ever had sexy food play? Things may be challenging. Therefore, wallets may be tight, and ordering fancy takeout like you once did may be difficult. But that doesn't mean you can't make your next meal time sexy.
Order miniature food or even make it at home. We recommend having bite-sized food such as miniature pizza to make it easier to feed each other. Finish off the menu with sensual chocolate or chocolate-covered fruits to leave you both wanting more.