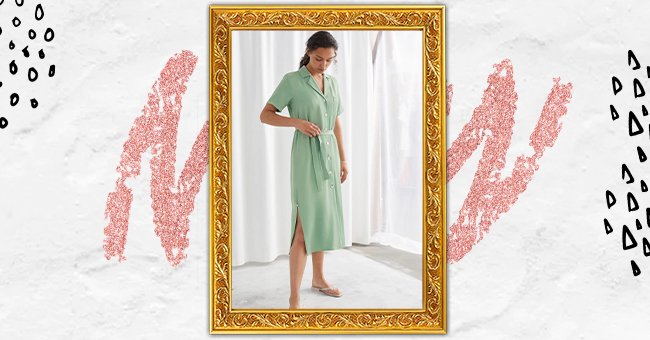 10 Shirt Dresses To Add To Your Wardrobe
Shirt dresses are so now. This underrated wardrobe staple can be dressed up and down with ease. Moreso, they are the ultimate WFH outfit making it appropriate for the office, a night out, a picnic, or and a brief trip to the store.
Shirt dresses are super versatile. Simply, it is the one-stop solution to all your styling needs. Therefore, consider dressing up your shirt dress with a blazer and boots for a chic look, or bare some skin and slip-on sandals for a more casual look.
From printed patterns to solid colors, you will be spoilt for choice with several options to suit you based on your style. Also, it is one of the only fashion pieces that easily transitions through the various seasons. Here are ten classic shirt dresses to add to your wardrobe.
Closet London Pleated Midi Shirt Dress In Navy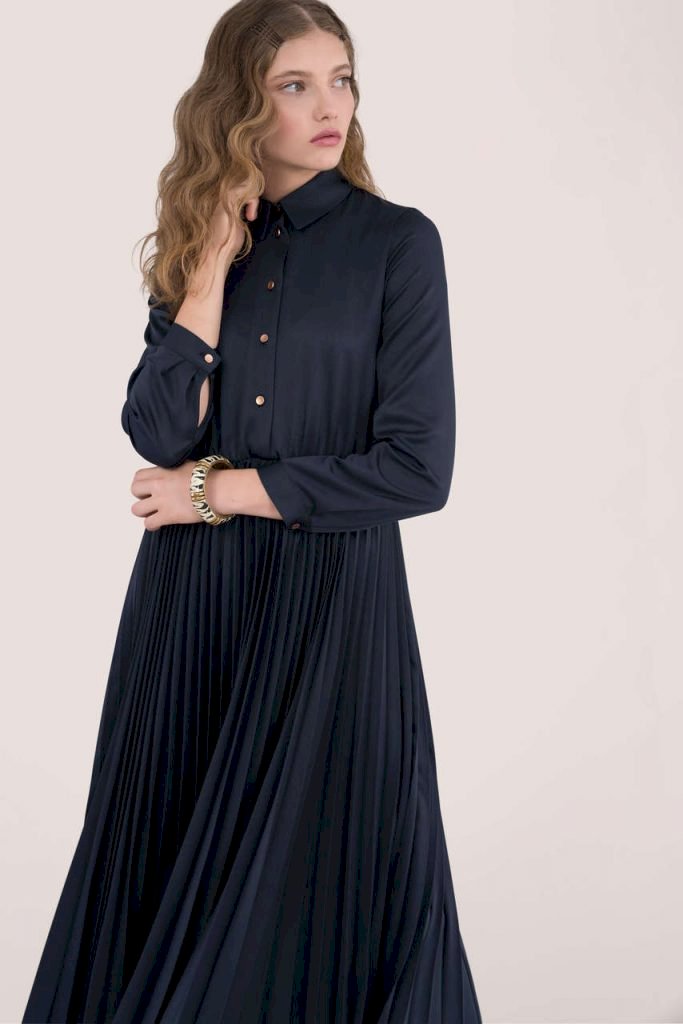 closetlondon.com
Add a feminine touch to your wardrobe with this elegant Closet London shirt dress. Flaunting a conservative waistline with a pleated skirt, this chic dress is easy to transition for a daytime look with a pair of sandals or heels and jewelry for a night out in the town.
Striped cotton-poplin shirt dress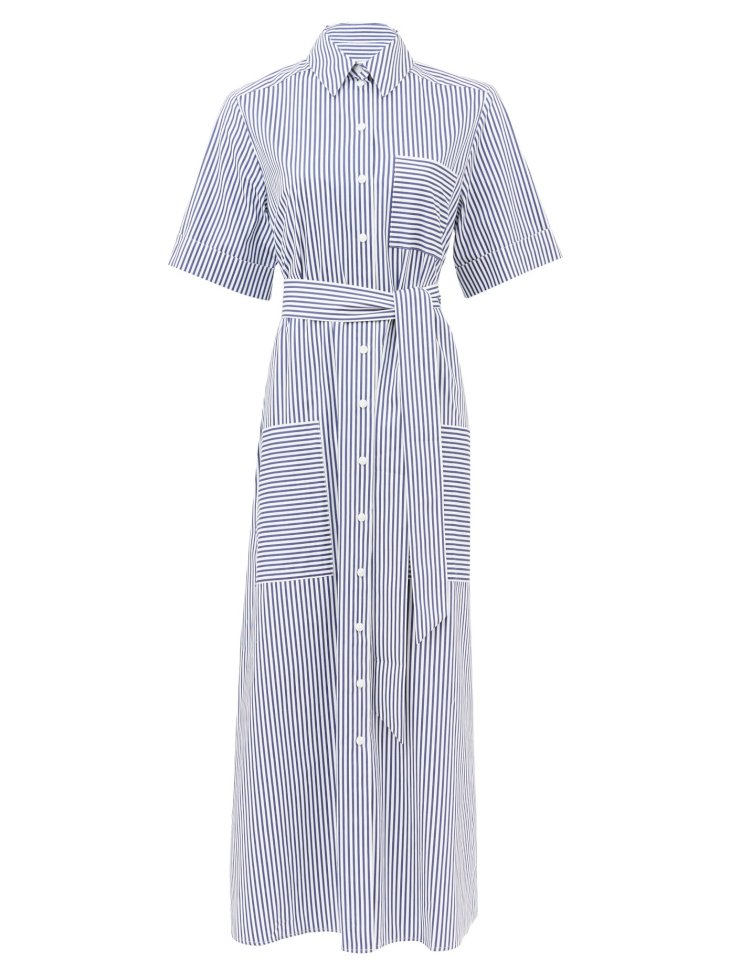 cefinn.com
If you're a fan of the classic blue and white stripe print, then this dress from Cefinn may just be for you. Designed with large oversized pockets, this cotton dress is guaranteed to make heads turn. Best worn on sunny days, style this look with sandals and a strappy bag.
Grosgrain-Trimmed Corded Lace Mini Shirt Dress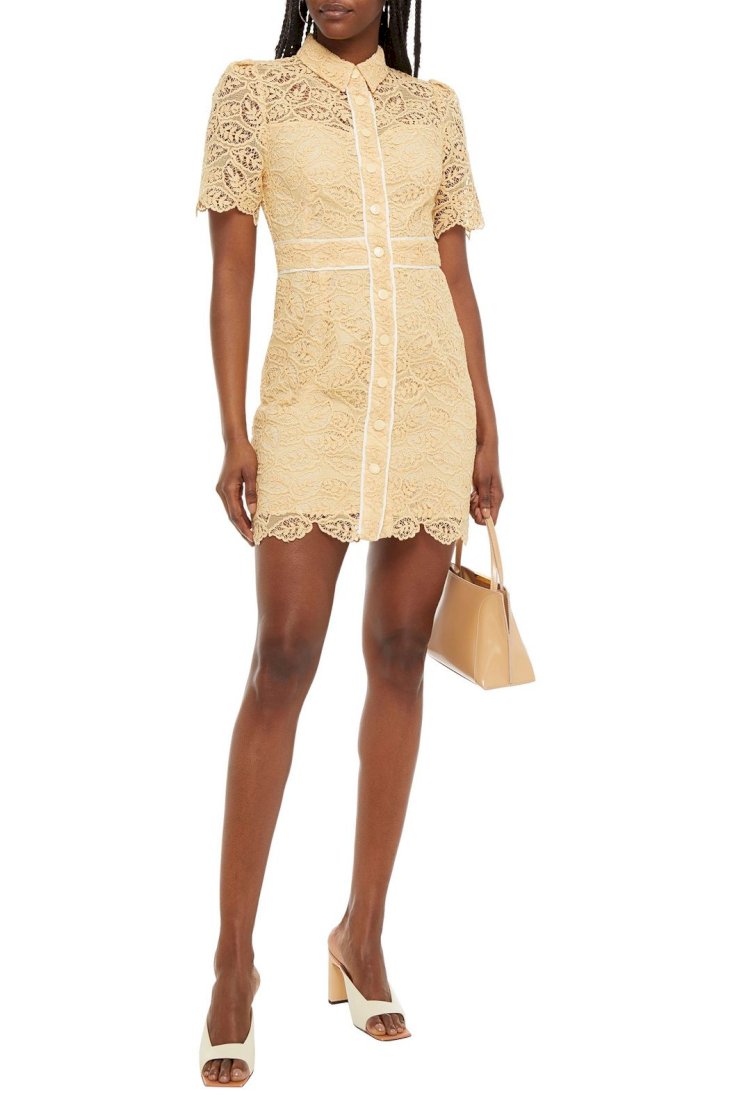 sandro-paris.com
This is not your ordinary shirt dress as this Parisienne label, Sandro, is the epitome of romance. We highly recommend wearing this midi dress outside the house since it's not only chic but also makes a bold statement with lace accents.
New Look Puff Sleeve Midi Shirt Dress In White Polka Dot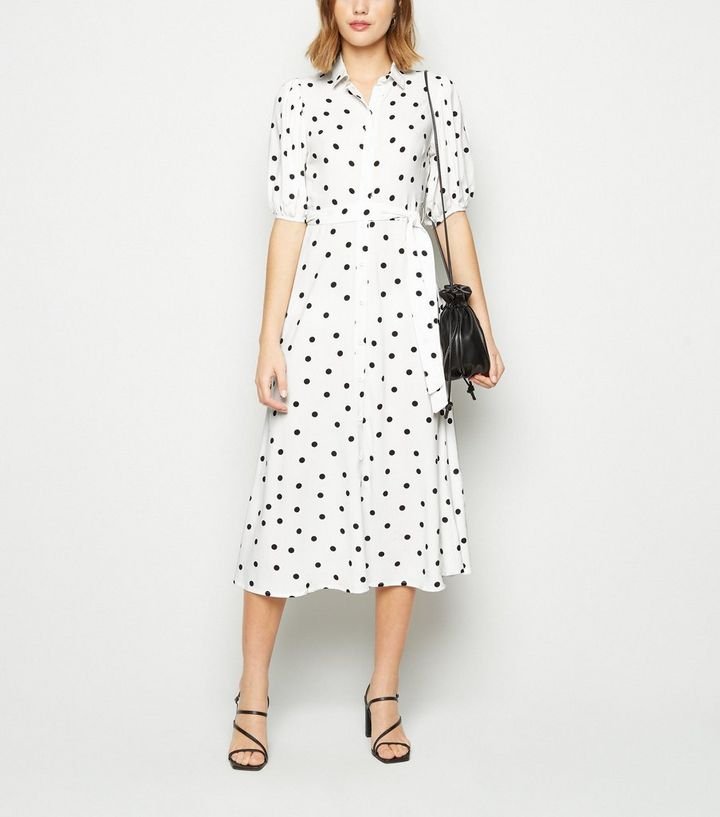 newlook.com
This shirt dress from New Look is the perfect balance of feminine and dramatic. With polka dot prints, this dress monochrome cinches at the waist creating a flattering figure. The puff sleeves not only make this dress perfect for casual occasions but social gatherings too.
Order Shirt Dress
For the minimalist style personality, this woven dress with convertible pockets from Weekday is perfect for you. Perfect one piece to throw on with sandals on summer days or pair with an oversized hat and boots for a safari.
Cream Floral-Print Shirt Dress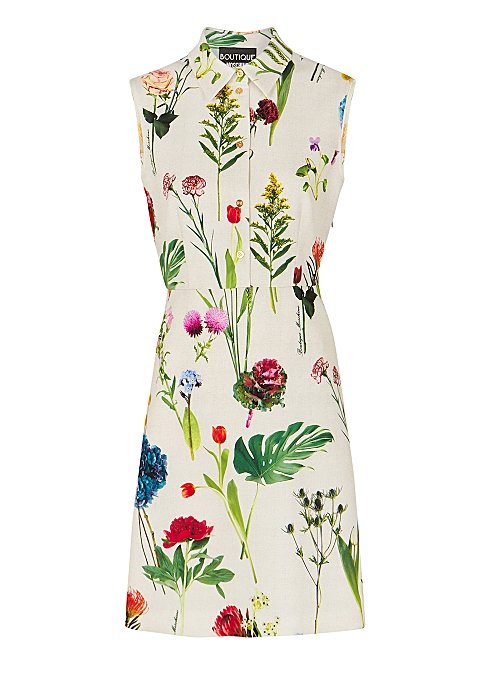 moschino.com
This dress from Boutique Moschino has the potential to make you look stunning without too much effort. The dress is printed with elegant floral stems and designed with a natural waistline making it worth every penny.
Elle Denim Dress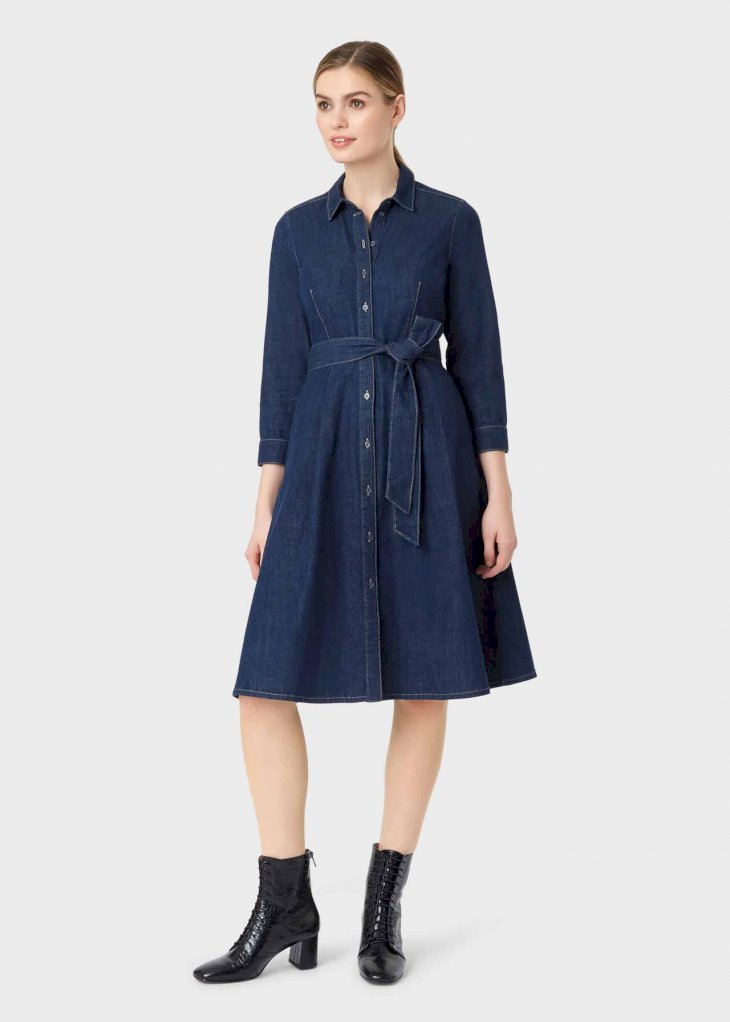 hobbs.com
We love this Elle shirt dress from Hobb London since denim is for all seasons. Easily paired with sandals during summer or boots during fall, this versatile piece is guaranteed to become your new wardrobe staple. The dress also has functional side pockets, which is a bonus.
Peppa Mandarin-Collar Cotton-Poplin Shirt Dress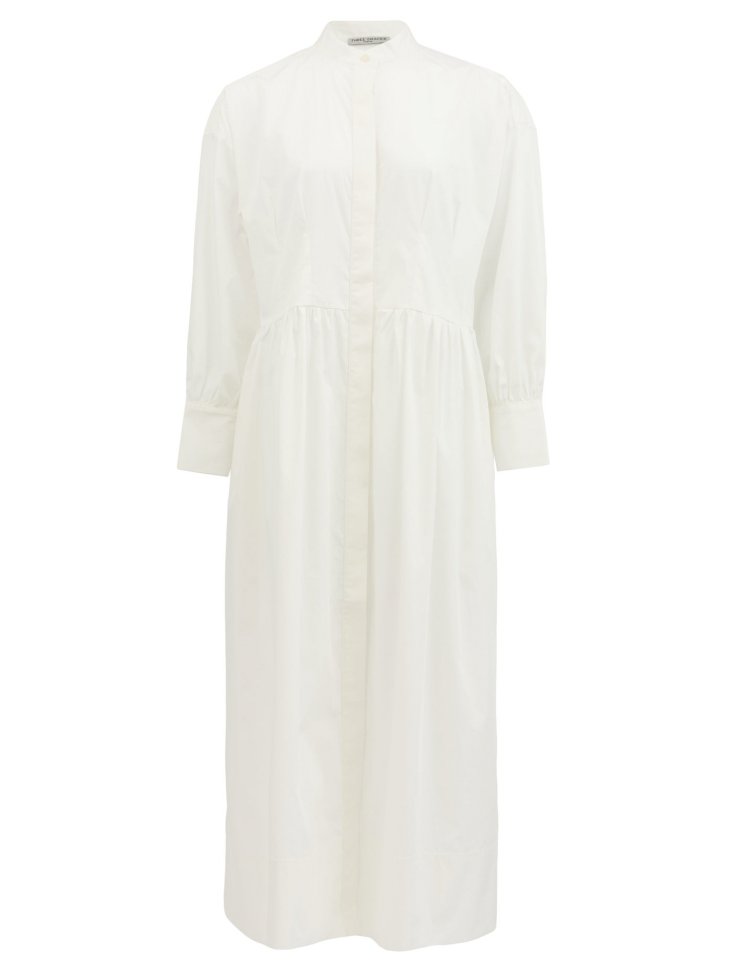 threegraceslondon.com
A classic white piece, this white button-down dress with puffed-up sleeves from Three Graces London is guaranteed to make you look elegant. Despite being minimal, the dress also manages to be stylish and will be your best friend during summer days.
Faux-Leather Shirt Dress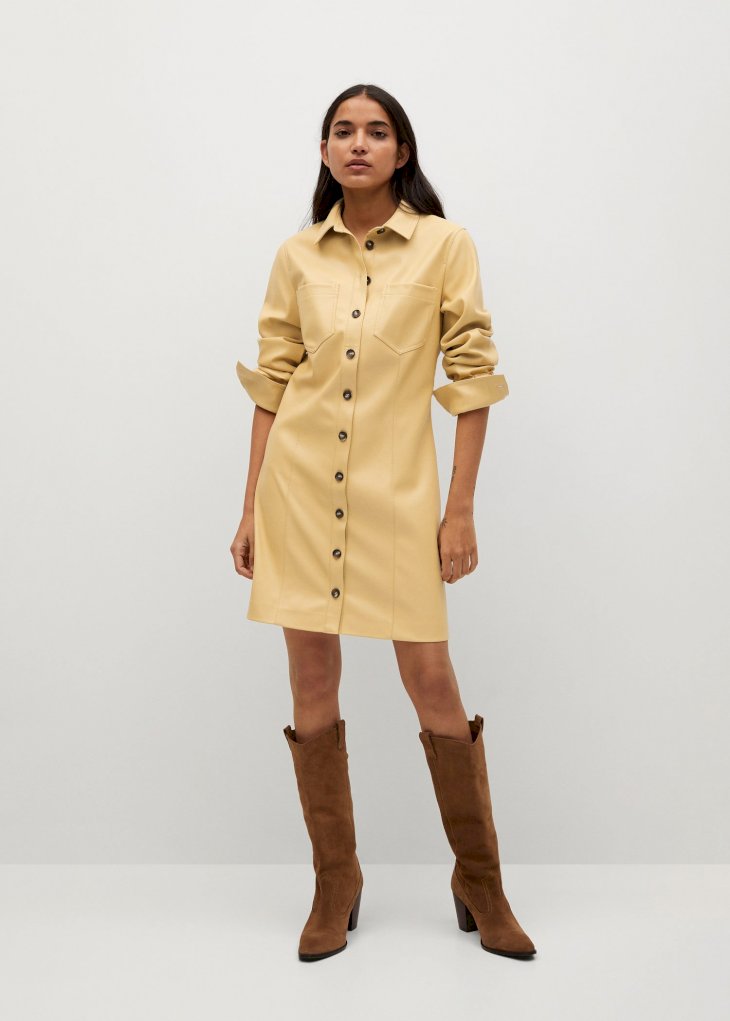 mango.com
Step out of the ordinary with this faux leather shirt dress available in pastel yellow or black from Mango. This dress is not only affordable but also quickly guarantees to make you look cool—style with knee-length boots and 90's sunglasses for a perfect look.
Green Dress
stories.com
If you've been thinking of incorporating color into your wardrobe, this minty green shirt dress from & Other Stories may just do the trick. The dress manages to be conservative while flaunting subtle slits on the side, making an easy transition from day to nighttime looks.