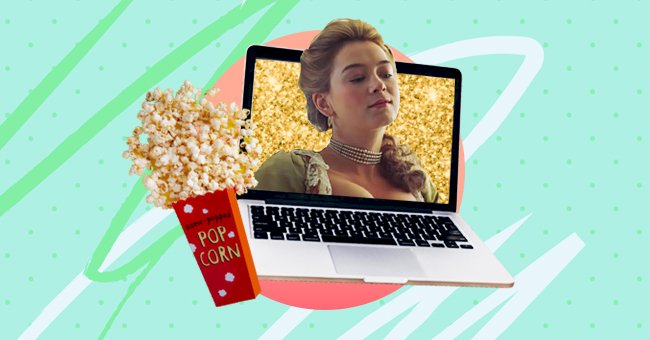 10 Shows To Stream That Are Similar To 'Bridgerton'
With the Bridgerton Season 1 having come to an end, our gloomy hearts are yearning to binge-watch something that can spark the same Regency-period magic. Lucky for us, there's plenty to stream while Season 2 is in the works.
Bridgerton blessed our sad, pandemic-stricken lives and made our holiday season warm and exciting. The gorgeous set, brilliant scenery, iconic fashion moments, and of course steamy romance brewing between Duke Simon and Daphne had us hooked.
All good things come to an end, and there's only so much of re-watching you can do with those 8 episodes of the first season. So while we wait anxiously for the next installment of the London ton, here are the 10 shows similar to Bridgerton that you can stream.
1.Gossip Girl
While you wait to hear from Lady Whistledown on the Featheringtons and Bridgertons, turn to Gossip Girl in the meantime. The show features a lot of drama, scandals, and romantic affairs; courtesy of an anonymous gossipmonger who dishes the scoop through the internet, messages and videos.
2.The Crown
If you're a fan of period dramas and royals, then you'd love watching this show. The Crown takes place almost 100 years after Bridgerton, but the underlying story centers around the same theme of politics, romance, drama and stunning attires.
3.Outlander
Outlander has already completed 3 seasons, and the next one is on its way to Netflix, so there's plenty for you to watch. It tells the story of a combat nurse from World War II, who finds herself taken back to the 1700's, where she falls in love with a Scottish warrior.
4.The Great
The Great is the story of Catherine the Great, the longest-reigning woman ruler in the history of Russia. The series is a dramatic comedy, starring Elle Fanning as Catherine, and a great watch for anyone who is missing the Regency drama.
5.Harlots
Harlot explores the story of Margaret Wells, a brother owner who is torn between her profession and her role as a mother. Women are the prime focus of this series, portrayed for their brilliant strength of character and poise.
6.The Tudors
The Tudors focuses on the young and rebellious Henry VIII, and his scandalous life as a king. This period piece is an excellent watch if you're craving something intriguing, dramatic and Regency-like.
7.Emily In Paris
This isn't London or the Bridgerton-centered era, but it's modern-day Paris, with Lily Collins in the lead. And in case we forgot to mention, there are high-end fashion instances, never-ending drama and brewing romance.
8.Downtown Abbey
2021 seems like a perfect time to catch up on this Crawley-family insider show, which occurs nearly 100 years after Bridgerton. The show introduces us to the British class system of aristocracy, coupled with scandalous details and a historic perspective.
9.For The People
For The People is literally 'for the people' who are missing Duke Simon aka Rege-Jean Page a little too much. Before he made it to the Regency period drama, he was Leonard the prosecutor in this ABC tv show.
10.Younger
And this is for the people who are yearning to see Phoebe Dynevor. Lucky for you, you can watch her in this show called Younger, but her character arrives in Season 2, so good luck waiting.