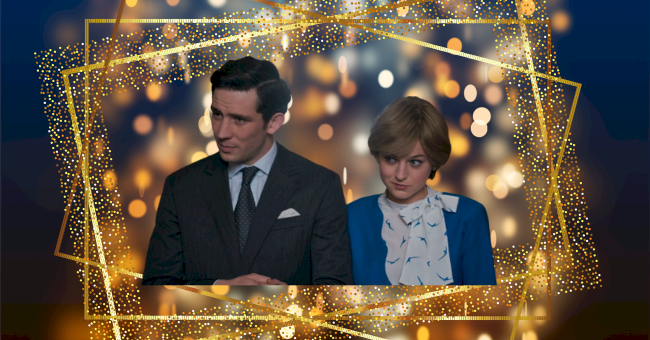 5 Movies & TV Shows About The Royals To Watch After 'The Crown'
From rom-com movies to tv shows and documentaries depicting real-time royal affairs, there's a lot to choose from if your obsession with The Crown has become uncontrollable.
Royals are a favorite everywhere, both in real and reel life. Though other subjects can make for interesting storylines, royalty makes for quite an intriguing theme - piquing curiosity at every twist.
The Crown has garnered much popularity among the audience, especially with the pandemic earning us all extra time. If you're seeking to binge-watch another royal drama for a change, pick one from our list of 5 best movies and tv shows below.
Mary Antoinette (2006)
Mary Antoinette centers around the story of an Austrian teenager who marries the King of France. She becomes a bride and then the queen at a very tender age, and the lavish lifestyle gets to her head.
Kirsten Dunst plays the character of the notorious Mary. She's done an excellent job playing the young queen whose indulgence in a life of luxury, fame, and drama is worth watching. The luxurious lifestyle she's then exposed to gets to her head and earns her notoriety.
A Christmas Prince (2017)
A Christmas Prince is pretty much the kind of story that will have you fantasizing about your fairytale romance. It's a must-watch this quarantine winter season to keep you warm, and well, hopeful.
It follows the story of a magazine reporter who goes incognito at a castle to get a scoop on a handsome prince destined to be king. But little does she know that fate is leading her to find the prince of her dreams.
Harry And Meghan: A Modern Royal Romance
If you're in the mood for some real royal nostalgia, watch how Prince Harry found her princess straight out of an American drama. The story of Harry and Meghan is warm, delightful, and oh-so-romantic.
A Modern Royal Romance covers everything from how Meghan won over her prince's heart to the engagement and the wedding. And, of course, all those nitty-gritty details in between and sweet comments by the Royal Family too.
The Windsors
It's time to make the royal affair a little less formal and a tad bit more hilarious. The Windsors is a dramatic yet light comedy that narrates the Royal family's story in a way you've never seen before.
You'll laugh your heart out at how every Royal family member brings their comic touch to the story. Oh, and there's also some scoop on Prince Harry's life before meeting the princess of his dreams.
The Tudors
The Tudors tells the story of King Henry VIII, who was a rebellious and strong-headed king in love with power and lust. Jonathan Rhys Meyers marvelously portrays his merciless ruling style and controlling nature.
You'd love The Tudors not just for the fantastic storyline, dramatization, and cast, but also because of the way it narrates the otherwise untold life events of Henry VIII. And this came way before The Crown and continues to be popular among the audiences.