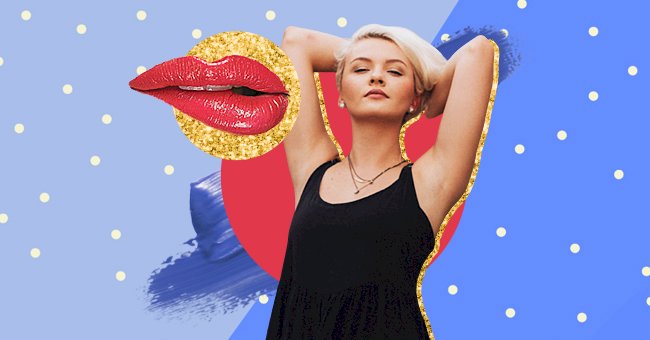 10 Simple Makeup Looks To Compliment Your Little Black Dress
Your LBD look can never go wrong with red lipstick, bold eyeliner, neutral makeup, and a splash of colors for your eyeshadow. But there's also a lot more you can try.
If you're obsessed with black dresses and have many of them stacked up in your wardrobe, we don't blame you. The black color has a timeless appeal, which never falls out of style and is a perfect way to nail your style game.
However, choosing a different makeup look every time you pick a black dress can be challenging. But fear not, because we have gathered some of the most effortless yet amazing beauty hacks to pair match perfectly with your little black dress.
1. Red Lipstick
Giving your lips a splash of red color will help you ace all your makeup goals. But when you combine a black dress with red lips, the result is an iconic look.
2. Classic Winged Liner
Difficult to perfect but always the right choice, a classic winged eyeliner is a marker of elegance and timeless style. Pair it with a bold lip color, like red, and you're good to go.
3. Bold Brows
Your brow game has got to be strong to enhance your overall makeup. Smoky eyes, bold brows, and a bright lip color are great companions for your LBD.
4. Splash Of Blue
You can experiment a little with your favorite shades of blue eyeshadow and choose a lighter or darker tone, depending upon your skin complexion. The bright pop of color will settle in well with your black attire.
5. Play With Purple
Another color to try with your black dress is a purple eyeshadow. Just like with blue, you can get creative with nailing the shade that best suits you. Picking violet, lilac, and lavender might be a good start.
6. Keep It Glossy
Add the needed shimmer and shine to your cheeks, lips, and face contours. A glossy makeup look coupled with your LBD equals classy all the way.
7. Trying Earth Tones
Opt for a neutral color palette for your eyes and face if you want a more definitive yet natural makeup look. You can skip the liner if you like but don't forget a volumizing mascara.
8. Amethyst Eye Color
Amethyst has a strong vibe and a classy touch, which will bring out the best in your eyes and makeup. Just go for a splash of color, and finish the look with a shimmer or shiner.
9. Under Eye Liner
To make your eyes more prominent, applying eyeliner under the eyes can be a good idea. Pick a bronzer to highlight your cheekbones, but don't forget mascara to give your eyelashes a volume boost.
10. Soft Pink
If you're tired of trying bold lipsticks with your black dress, try a softer shade of pink for a change. You can opt for matte or glossy options and blend in some pink blush on your cheeks for a rosy glow.