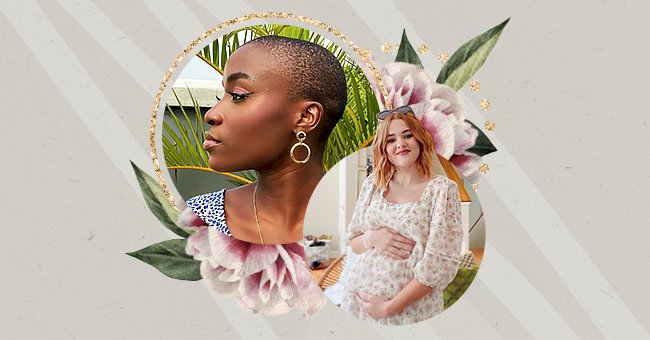 10 Skin-Positive Influencers To Follow ASAP
Wearing makeup should be done for the sheer pleasure of doing it, not necessarily to hide something. Skin positivity has been defined by bloggers, who have the innate ability to find the right name for every current or social trend.
Skincare beauty influencers have borrowed the term from the most historical movement of body positivity. It is well known: social networks can be harmful to mental health. Too much unattainable perfection is shared on various platforms.
However, these women have decided to share their true selves and whatever skin issues they have. These women have inspired others who struggle like them and have made them fall in love with their skin again.
1. Kali Kushner
Kali developed acne in high school, and by the time she was an adult, she had developed adult cystic acne. She started documenting her struggles after years of oppressive aesthetic perfection.
With her acne positivity documentation, she drives people to be more open about their skin problems, from the occasional spot to full-blown cystic acne.
2. Whitney Madueke
The artist Whitney Madueke not only shares skin positivity posts on her account, but she also makes the topic visible in her feed and gives tips on main care. Loving your skin doesn't mean you can't be a big fan of makeup, either, and Whitney Madueke is living proof of that.
The influencer shares with her followers the most diverse looks, betting on colors and techniques to bring incredible productions! Besides flawless makeup, she also divides her face clean, showing her acne and scars and that this is something totally natural!
3. Sofia Grahn
The Swedish Sofia suffered from acne, but mainly with the scars that remained on her face. She worked as a model and was one of the precursors of the movement.
Although many people try to hide acne at all costs in favor of "perfect skin," Sofia Grahn brings a different idea to her Instagram account by sharing her free skin with her followers.
4. Melodie Perez
Melodie Perez, a skin-positive influencer from New York, is the ultimate go-to if you're looking for someone showcasing an honest journey to achieving glowing skin. From Accutane to Maskne Tips – this girl has got you covered!
5. Tanesha Brown
She lost most of her skin color during her early 20s. Today, Tanesha is still mistreated, stared at, and more. Now, people question and confuse her race. People think she's "exotic," and she is of every race except black.
She found the strength to accept who she is and believes what she went through helped her regain confidence and make her a stronger person.
6. Lex
Even though it is expected, we still see a big taboo about rosacea. Thinking about it, Lex shares with her followers tips from his journey in living with the disease.
Today, Lex is the creator of The Real Skin Club and ambassador for the British Skin Foundation, which raises money for vital skin diseases and skin cancer.
7. Roycie Wong
What started as would become chronic psoriasis that would consume her life. Psoriasis is a chronic skin condition that has no cure. It is identified by itching, flaking, and lesions on the skin. Rocyie suffers lesions on her body, limbs, and forehead, including her nails, putting her on the bitter end of the condition.
In wanting to help others like her find the help and support she didn't have when she was younger, she founded Safe Space. It is a mental health support group for psoriasis patients focusing on individual's emotional healing and personal development and PsoGood.
8. Sara Geurts
The 29-year-old model with Ehlers-Danlos syndrome, a rare condition that causes baggy skin, was diagnosed with type 1 and 12 EDS. This affects the collagen and skin's connective tissue.
Her skin is delicate and less elastic than most people her age. She embraced her appearance and submitted her story to the Love Your Lines body positivity campaign in 2015. Her experienced resonated with many, and now she unapologetically shows off her body in photos.
9. Kadeeja Sel Khan
The winner of the Keeping It Real Influencer 2020, Kadeeja Sel Khan, was previously dropped from a famous campaign after being told the brand couldn't work with her because of her skin issues.
But that doesn't stop Kadeeja from standing proud and showing authentic images of her barefaced skin to help bring reality to social media. If you're sick of seeing filter after filter on the 'gram, follow Kadeeja for some skincare realness!
10. Mik Zazon
Mik is on a mission to normalize standard bodies and help women find the courage to speak their truth and the confidence to love themselves at any size.
She knows what it feels like to be uncomfortable in the body she lives in. Mik has suffered from multiple eating disorders and endured trauma and an abusive relationship before experiencing a wake-up call.