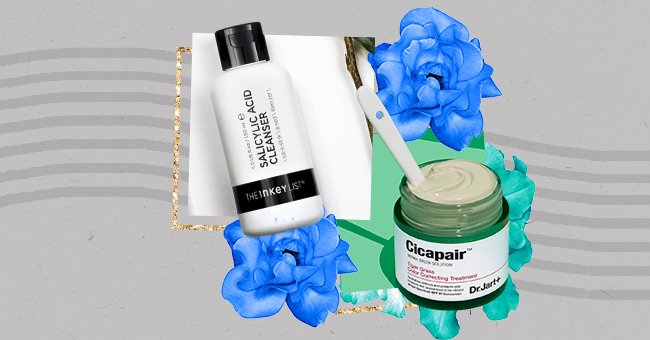 10 Skincare Products Got Us Through Lockdown
During this pandemic, two of the essential measures that most of us have had to follow and still follow regularly are wearing protective masks and washing our hands often.
However, these measures cause a lot of damage to our skin, especially on already problematic skins. But, we had time on our hands to take care of our skin better, and most people embraced it wholly.
Some have even bought a moisturizer for the first time, precisely because they have begun to feel the need. These were some of the essential skincare products that got us through.
1. Liz Earle Cleanse & Polish Hot Cloth Cleanser
Very fragrant and almost balsamic, this cleanser is a makeup remover and frees the skin from any residue of makeup or pollution. It acts in-depth, and a very light muslin cloth accompanies the cleansing.
2. CeraVe SA Smoothing Cleanser
This is a skin cleanser suitable for the face and body. Its composition embodies salicylic acid, a powerful exfoliant, and anti-inflammatory and hyaluronic acid, a powerful moisturizer, resulting in a smoother, softer, and more luminous skin, eliminating its roughness and roughness.
3. Dr.Jart+ Cicapair Tiger Grass Colour Correcting Treatment
The corrective color treatment turns from green to beige to hide redness and protect the skin from damage from UV rays and environmental aggressions.
This all-in-one treatment includes a color-changing capsule to cover blemishes and neutralize redness, regenerating tired skin and giving it a vibrant look. The formula contains tiger grass (Gotu kola), which contributes to the healing of sensitive skin, irritation, or discomfort.
4. Milk Makeup Vegan Milk Moisturizing Cleanser
Very delicate but effective cleanser, free of sulfates, formulated with vegan kinds of milk that remove dirt, impurities, and makeup without damaging the skin. For normal or dry skin.
5. Drunk Elephant C-Firma Day Serum
The serum is a potent vitamin C day serum, formulated with a highly effective antioxidant complex, essential nutrients, and fruit enzymes, which work in synergy to firm the skin and revive the complexion, reducing the signs of photoaging.
6. Weleda Refining Toner
This refreshes, clarifies, and perfects the skin, all at the same time. Perhaps you are trying to wipe out any residual impurities that may have escaped your cleansing product, or maybe you are trying to refine the appearance of large spots and pores. Either way, this toner can help.
7. Glossier Invisible Shield
This is a lightweight, transparent SPF 35 water-gel formula that feels like a serum and protects against sunburn. It is no greasy residue and leaves no white cast.
8. The Inkey List Salicylic Acid Cleanser
This is an exfoliant that gently penetrates the skin surface, eliminating impurities and freeing the pores. It is formulated with a zinc compound to control excess sebum and anti-irritating allantoin to help soothe and protect the skin.
This 2% salicylic acid cleanser effectively removes makeup and impurities, reducing excess sebum to rid the skin of blackheads and imperfections and even out the complexion.
9. Elizabeth Arden Ceramide Retinol Night Serum
This is a powerful booster to improve skin texture and tone and visibly reduce fine lines and wrinkles. This concentrate has encapsulated retinol, which means that the highly reactive retinol is protected.
10. Fenty Skin Start'r Set
Rihanna reveals her first skincare routine: this clinically proven 3-step protocol was designed to work together. Brightens the complexion, targets enlarged pores and dark spots while moisturizing and protecting the skin.