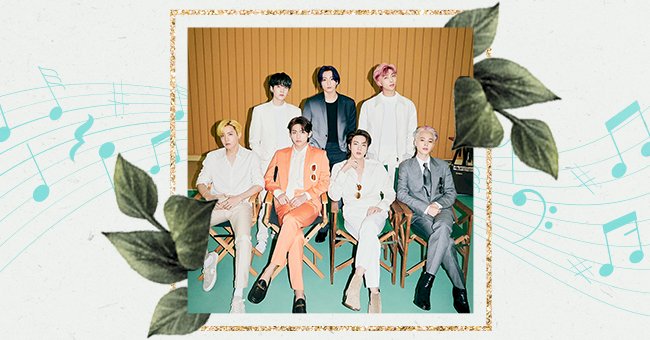 10 Song Recommendations From BTS Worth Listening To
BTS is a talented K-pop group whose music has taken the world by storm! Whether you're just getting into the band after a recent discovery or appreciating their craft while you can always listen to the music they already have out and the music that inspires them!
BTS has fans far and wide; if they had to gather all their fans in one place, surely it would make an army! Just like their fans, their music inspiration comes from all parts of the world, making their tunes catchy enough for all!
Their songs aren't only catchy, but they allow people to connect with the music. Because they draw inspiration from around the world, there's something that you'll find appealing. Here are ten song recommendations from BTS.
1. Steve Aoki, Louis Tomlinson- Just Hold On
This recommendation comes from Jungkook, who thinks that this song gives off summer vibes! Crank up the volume on your Bluetooth speaker and enjoy Just Hold On!
2. Sara Bareilles -Love Song
This is Jimin's happy song for the summertime! It's basically a diss track, but Sara Bareilles goes hard, and you can belt out the lyrics all the while learning to love yourself!
3. Justin Bieber ft Nicki Minaj- Beauty And A Beat
Talk about a throwback! J-Hope recommends Beauty And A Beat to enjoy the summer days on the beach! It's a song for those summer romances you'll never forget!
4. Julia Michaels- Issues
Jin fell in love with Julia Michaels' emotion while performing the song at the Billboard Music Awards. There's just something about an artist connecting with their own work that makes it beautiful!
5. The Greatest Showman- This Is Me
Not only is this song empowering you to believe you're perfect as you are, but it's also one of RM's favorites! And RM admits to giving his greatest performances in the shower like the rest of us, a must add to your playlist!
6. Zayn ft Timbaland- Too Much
RM is a huge Zayn Malik fan, as is anyone since One Direction came into our lives! RM thinks that Too Much is such an amazing track that he tweeted about it, and Zayn even responded!
7. BTS- Dynamite
Each member obviously has Dynamite at the top of their playlists. The song will put you in a great mood, get you up and dancing. You won't be able to stop yourself from getting happy!
8. HONNE- Social Distance
Following the pandemic, the world had one rule to follow, and that was to social distance! HONNE made this brilliantly catchy song that helped spread the word about keeping your distance.
9. Keshi- Summer
Who doesn't love a track about a summer love? BTS certainly does! It's a great song to sing along to and even put in the background of the cute videos you make this summer!
10. DJ DOC- Summer Story
Suga hung out at a local manga café during the summer, and now when he thinks of summer, it's all he can think of! Because he heard this song so often in his youth, Suga recommends Summer Story.
These are some of the songs that the band gets down to and some that inspire them to make their music. You can listen and connect to these songs as the band does every time they hear their favorite track!