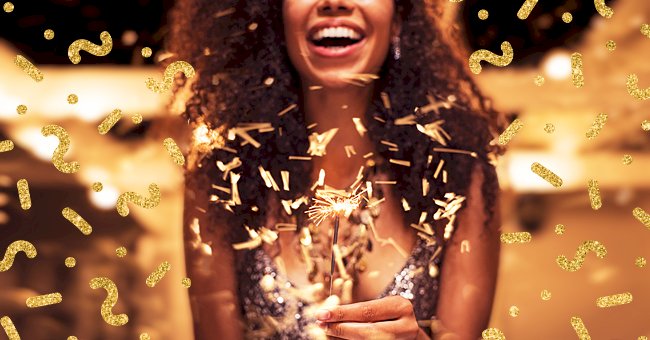 10 Songs To Add To Your New Year's Eve Music Playlist
It's that time of the year again when you can blast your music loud and dance like you just survived a holocaust of a year 2020 has been.
Congratulations on having made it this far. You are nothing less than a warrior because you just survived one of the craziest years in history. And that calls for some big celebration, even if it means an in-door midnight NYE party with your friends.
It's time for you to rock and roll and let your party spirit going. To ensure that you enter the next year on a happy note, we have rounded up ten songs that are worth a place on your New Year's Eve Music Playlist.
1. New Year's Day By Taylor Swift
An NYE Music Playlist is incomplete if it doesn't have a Taylor Swift song on it. New Year's Day takes us on a rollercoaster ride of emotions and a bitter-sweet nostalgia seeping deep into our bones. Taylor's sensational voice intensifies the lyrics even more.
2. New Year's Day By U2
The only thing that will strike you more strongly than the good old U2 magic is these words: "Nothing changes on New Year's Day." On the odd side that the 2020 blues follow us into the new year, too, we can blast this song to full volume and revel at the moment.
3. 24K Magic By Bruno Mars
It's showtime for sure, so you can put your party shoes on and get rock and rollin'. And if you're doing so to a Bruno Mars song, then there's nothing like it. 24K Magic can quickly level up your NYE celebration game.
4. Shake It Off By Taylor Swift
If "you've stayed up too late and got nothing to your brain," chances are this year has weighed down on you. But it's time for you to shake it off when the clock strikes 12, with your cool dance moves and, of course, this magic tune by Taylor.
5. Rain On Me By Lady Gaga & Arianna Grande
Let the tsunami of 2020 rain down on you one last time, so there's room for a happy new year. Lady Gaga and Arianna Grande have got the tune and some epic moves for you, so make sure your low spirits turn high as you dance it away.
6. Give Me Everything By Pitbull Feat Ne-Yo, Afrojack & Nayer
In all honesty, a Pitbull song is a must-have on your NYE's music playlist because the party doesn't start until there's some good old Pitbull rap. Given that we don't know what tomorrow holds, it's better to get lost in the moment and dance until our feet hurt.
7. Firework By Katy Perry
Now Katy might have written this song keeping Independence Day in mind, but that doesn't mean the lyrics aren't relatable given our current scenario. So please tune in to this song, turn up the volume and let your bright side manifest itself.
8. Countdown By Beyonce
Take a trip down the nostalgic lane as you jam to this song by Beyonce. It'll not only pump your low spirits but also get you in the mood to start 2021 with an NYE's traditional countdown style, courtesy of Queen Bey.
9. We Found Love By Rihanna Feat Calvin Harris
You have your dancing shoes on, you've got the moves coming, and the party is alive. But the one thing still missing on your playlist is a Rihanna song, and that's where we come in to fix the situation. Now you're good to go.
10. Better Days By Goo Goo Dolls
Your NYE's music playlist deserves a Goo Goo Dolls' song. And this one feels so close to the actual definition of 2020. Because everything else aside, we all desperately want a chance at better days.