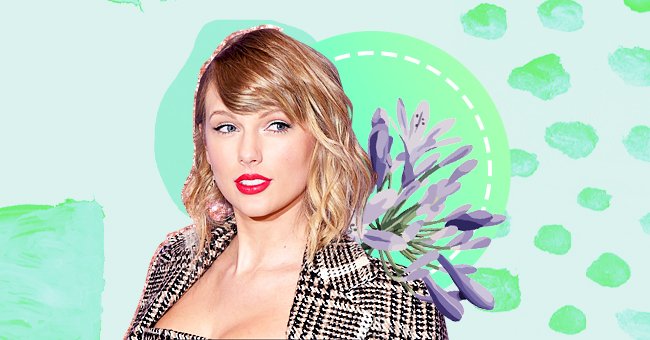 Taylor Swift Releases Second Surprise Quarantine Album Called 'Evermore'
During the lockdown, we took up yoga, learned how to juice lemons, and baked banana loaf. Taylor Swift merely released an album, filmed a documentary, and recorded A SECOND album all within five months.
The devil works hard, but Taylor Swift works harder, and it seems isolation is best for her creativity. This country princess turned pop, indie-folk singer-songwriter releases yet another surprise album in 2020.
Folklore was also a surprise release that came this summer after a few months in lockdown. Taylor surprised fans with yet another record just five months after gracing them with a Grammy-nominated piece.
Full Of Surprises
2020 seems to be a year filled with the unexpected. The coronavirus was as shocking as surprises come, but stars like Taylor Swift quickly changed the narrative by offering a more pleasant surprise to fans.
Swift dropped her lockdown recorded album Folklore this July after teasing it to fans for a few days. The 17 track piece explored a more woodsy and alternative tone reminiscent of collaborator Bon Iver's sound.
A few months later, the star announced the release of yet another documentary film directed by herself. The Disney Plus documentary explores Taylor's recording process for Folklore and includes performances.
Every offer that Taylor has brought fans this year didn't receive the usual promotional press treatment. The star took to her social media to announce the release of her 2020 post-outbreak projects.
The Sister Album To Folklore
Taylor announced that she would be dropping a new album called Evermore on her Twitter and Instagram. The announcement came on Taylor's 31st birthday and revealed a 15 song tracklist.
Swift refers to the album as 'Folklore's sister record,' expanding on the project's woodlands allure. Taylor touches on her interests in escapism and dream-like tales, which heavily influence the album's themes.
The visuals she released along with her announcement also allude to the project's cozy themes. Taylor released a music video for Willow on Friday, and it perfectly encapsulates the project's magical forest vibe.
Collaborators For This Project
Taylor calls Evermore the sister record to Folklore because it is somewhat of an extension of the project. The talented singer enjoyed working with collaborators such as Aaron Dessner so much she couldn't stop.
Swift brings back Folklore collaborators such as Bon Iver and the primary producers in Evermore. Other stand out collaborators include sister pop trio Haim, who posted a snippet of their contribution on social media.