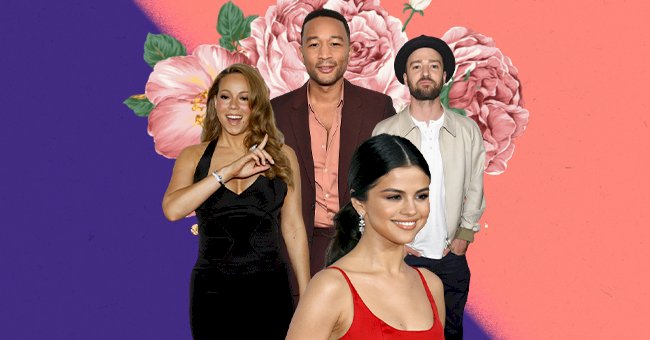 10 Songs Written About Famous Celebs
Today, however, musicians draw inspiration from anything and anyone who fascinates or impresses them. Of course, in many cases, the sources of this creative flair are other celebrities or other artists.
You're not the only one who didn't know that musicians wrote some of our favorite pop songs of all time for or about other celebrities.
Let's take a look at the enlightening list below, which reveals that some pieces of music have entire stories behind them.
1. The Heart Wants What It Wants By Selena Gomez
It was the lead and only single from Selena Gomez's compilation album For You and was said to be because of her relationship with fellow singer Justin Bieber.
The song reached number six on the Billboard Hot 100 in the US and Canada. It also peaked in the top 40 in sixteen countries, including Belgium and the United Kingdom.
2. Cry Me A River By Justin Timberlake
The 2002 Justin Timberlake track is allegedly about the artist's split from fellow singer Britney Spears and was made for his debut solo album, Justified.
It debuted at number 44 on the US Billboard Hot 100, earning the Hot Shot Debut honor with 29.6 million audience impressions. It later peaked at number three, becoming Timberlake's first solo single to reach that position.
3. On My Mind By Ellie Goulding
The single by Ellie Goulding, released in September 2015, is said to respond to Ed Sheeran's Don't. It is a fun song and talks about a one-night stand with someone.
It became a top-10 entry in the UK, as well as in Australia and other countries. Also, it reached the top 20 in seven different countries. In the US, it reached number 13 on the Billboard Hot 100.
4. Fix You By Coldplay
This is the second single, and fourth track from Coldplay's third album X&Y. Chris Martin wrote the song for Gwyneth Paltrow, who was his wife at the time after her father died.
It reached number 18 in the US Billboard Hot Modern Rock Tracks. All members of Coldplay also helped in writing the song.
5. Obsessed By Mariah Carey
This is the first single from Mariah Carey's album Memoirs of an Imperfect Angel. After its release, there were speculations that the song was targeting Eminem, who recently started beef with Carey and her husband Nick Cannon with the Relapse song Bagpipes From Baghdad.
It appears that Eminem made claims that he and Mariah were an item for a good six, seven months. Mariah has insisted that they weren't, in fact, a couple.
6. Cinderella By Mac Miller
The song, which has lyrics about very intimate bedroom moments, is about Ariana Grande. He put his emotions into the music and took the singing route rather than rapping.
Mac Miller admitted to dedicating his song to her during a Twitter statement about their breakup. He chose to celebrate their relationship during the song. The song was from his album The Devine Feminine.
7. Dear John By Taylor Swift
Released in 2010, the song by Taylor Swift is about her ex, John Mayer, whom she briefly dated. It is also the fifth track from her third studio album titled Speak Now.
The song is like the last email you would ever send to someone you used to be in a relationship with. She conveyed her feelings of frustration that she was warned about John's manipulative ways yet still pursued him.
8. What Do You Mean By Justin Bieber
Recorded by Justin Bieber about Selena Gomez, this was from his fourth studio album, Purpose. It was produced by MdL and co-produced by Bieber.
After its release, it was serviced to contemporary hit radio. Lyrically, the song talks about looking for romantic clarity while not being able to figure out the opposite sex.
9. I Knew You Were Trouble By Taylor Swift
The song about Harry Styles was off her fourth studio album, Red. It was described as a kiss-off and breakup banger. The song had an electropop, uptempo pop-rock, and dance-pop sound.
I Knew You Were Trouble also had strong influences on dubstep. Its lyrics were a detail about a toxic relationship. It debuted at number three on the Billboard Hot 100 chart and sold more than 416,000 copies in its first week.
10. All Of Me By John Legend
Dedicated to his wife Chrissy Teigen, the hit song by American singer John Legend was from his fourth studio album, Love in the Future.
All Of Me peaked at number 1 on the Billboard Hot 100, becoming his first number-one single in the United States. The song was the third best-selling song of 2014 with 12.3 million equivalent units worldwide, according to the IFPI.