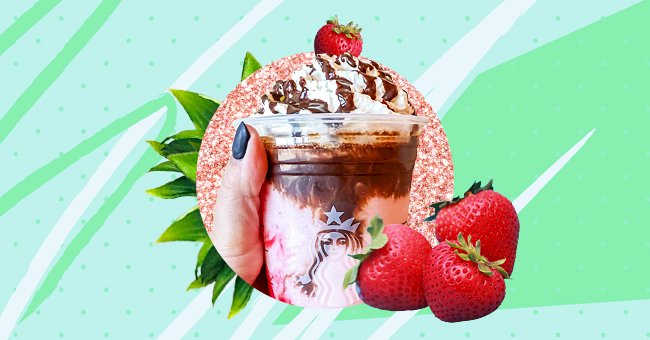 10 Starbucks Secret Menu Items Perfect For Valentines Day
Anyone who's been avoiding sweet and sugary things all year needs just the perfect excuse to take liberties on Valentine's Day. And what better way to cheat your diet goals than some pink, choco-licious and creamy Starbucks items.
We are nearing the fourteenth of February, and while our heart is fluttering like a hummingbird, satisfying our sweet tooth needs is also becoming crucial. Every year, Starbucks announces an official Valentine's Day menu, and a happy hour with all our favorite drinks and eateries.
However, the Starbucks Secret Menu offers plenty of options, provided you ask the barista politely and follow a step-by-step guide to have your favorite sweet concoction prepared. Have a look at these ten Starbucks secret recipes you can order for Valentine's Day.
1.Love Bean Frappuccino
The Love Bean Frappuccino is an excellent pick if you want a pink V-Day themed drink. You can ask the barista to add some raspberry fusion in your classic Vanilla Bean Frappuccino, and top it with chocolate curls and whipped cream.
2.Chocolate-Covered Strawberry Frappuccino
You can have your chocolate-covered strawberry by asking for a Strawberries and Creme Frappuccino, preferably with some java chips. You can add a mocha drizzle at the end for a more chocolicious flavor.
3.Java Berry
Java Berry is another fun drink to try on this V-Day, provided you know how to get it prepared correctly. Simply get a Java Chip Frappuccino and have some raspberry syrup added to it, and you're good to go.
4.Love On The Rocks
Love On The Rocks is your ideal, refreshing drink served on ice, and with love. You can ask the barista for a Berry Hibiscus Refresher, minus the blackberries. Get apple juice and raspberry syrup instead of water, and add a little Passion Iced Tea in the end.
5.Valentine's Day Frapp
The Valentine's Day Frapp can be prepared by getting a Chocolate Chip Frappuccino made with white mocha. You should also ask for some raspberry syrup, and the result will be a fun, fruity and chocolicious love drink.
6.Raspberry Cheesecake Frappuccino
The Raspberry Cheesecake Frappuccino is another delicious item to try from the secret menu. All you need to do is ask the barista for a White Mocha Frapp with some raspberry syrup and hazelnuts. Top it with strawberry drizzle and some caramel crunch, and the sweet, pink concoction is ready to drink.
7.The Dirty Valentine
There's nothing better than having a fusion of coffee and strawberry on Valentine's Day, so this drink is worth trying. Ask for a Cafe Vanilla Frappuccino, and have some strawberry sauce and java chips added to it. You can also top it off with whipped cream and mocha drizzle.
8.Strawberry Shortcake Frappuccino
If you're craving having a cake on this V-Day, then surprise yourself with a drink that will taste even better than a strawberry shortcake. Start by asking for a Strawberry Juice, followed by a little milk and blended with Vanilla Bean powder, White Mocha syrup and Toffee Nut syrup. Don't forget to have it topped with some whipped cream.
9.The Love Bug Frappuccino
You can have your Love Bug Frapp by asking for a Grande Strawberries and Cream Frappuccino. Add some raspberry syrup, java chips and mocha drizzle to it, and top it off with cookie shavings.
10.Pink Starburst Frapp
To get your perfect Pink Starburst Frapp, order a lemonade blended with strawberry. Add some raspberry and vanilla to it and your pink, love frapp is ready to be served. With such an exciting menu to choose from, the V-Day better hurry!