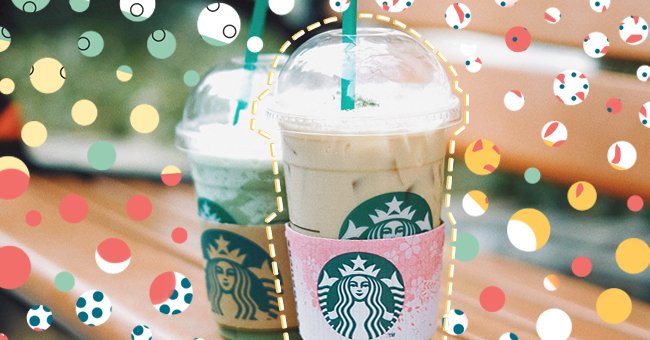 Our Favorite Picks From The Starbuck's Secret Menu
It is easy to opt for the same Starbucks order every time you visit the famous coffee house. The barista at your local chain may even already know your order by now.
Although most of us won't admit it, going for the same drink to use their wifi is getting boring. The only way to try something new these days is to go for the secret menu items.
These non-official drinks are made special and technically don't exist if you don't ask nicely. As a result, it's essential to have the recipes listed below on hand to describe your special new order.
Baby Yoda Frappuccino
Starbucks lovers couldn't let the Baby Yoda hype die down without creating a drink inspired by his cuteness. The unique frappuccino is obviously green and sweet to match the Star Wars icon.
To order the Baby Yoda inspired drink, ask your barista to make you a matcha green tea frappuccino. Also, ask them to caramel coat your cup and top off with whipped cream, more caramel, and caramel crunch.
Holly Jolly Latte
Every season and holiday deserves its own Starbucks beverage, and Christmas has some of the best. The Holly Jolly latte is a mixture of traditional Christmas time flavors enjoyed both hot or cold.
To order this festive drink, ensure to ask for an eggnog chai latte with two pumps of peppermint syrup. Take this holiday drink with no water and top it off with nutmeg and whipped cream.
Orange Drink
If you are looking for something to bring the cutesy kawaii aesthetic to your Instagram, this is the drink. The orange drink order is not only delicious and refreshing, but it is also super cute and photogenic.
This secret beverage's creators claim that the combination tastes like gummy peach rings, which is fantastic. When you want to try this out, order peach tea, iced black tea lemonade, and a splash of soy milk.
Lucky Leprechaun Frappuccino
We love holiday-themed beverages, so we had to mention this St. Patty's-ready drink. The lucky leprechaun frappuccino is a perfectly pigmented drink to celebrate with on the green filled holiday.
Ask the barista to start the drink with whipped cream at the bottom of the cup. The rest of the frap is a matcha green tea frappuccino and peppermint syrup with whipped cream and crumbed caramel crunch.
Banana Split Frappuccino
This Starbucks order is one of the most filling, dessert-like drinks on the secret menu. Inspired by the famous ice-cream dessert treat, this beverage even contains a whole banana in the recipe.
Order a vanilla bean powder, java chips, and banana blended strawberries, and creme frappuccino. Top the drink off with whipped cream and mocha and caramel syrup drizzle.