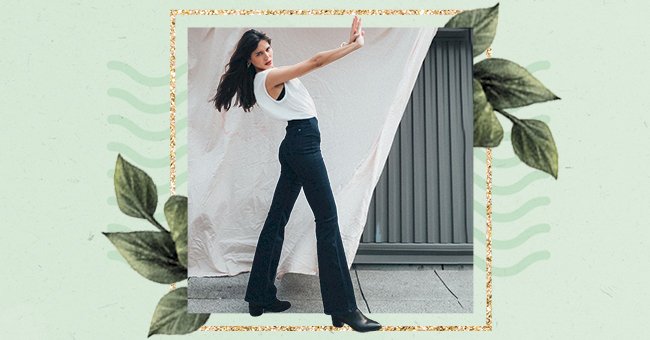 10 Style Trends From The 90s Making A Comeback
There is nothing new under the sun, and there is no better place to witness this than with fashion. Every so often, style comes and goes, and in this case, the 90s are facing a bit of resurgence.
It isn't a mistake that your jeans are high-waisted or that everybody seems to be reaching for a slip dress. These styles were the hallmark of 90s fashion, and they are back in a big way. Although, like most things, they have evolved to meet our current fashion sense.
It's not hard to see why the styles are back. Many of the fashions of the day boast a super flattering feminine allure, and others take us back to the heady day of punk and grunge. What's not to love? Scroll below to see ten 90s style trends making a comeback.
Cardigans
Cardigans are the ultimate cozy chic. You can slip them over your shoulders for a preppy look or over a sexy slip dress. However, the updated version is cooler when cropped. For the model-off-duty look, wear your cardigan as a cropped top with a pair of mom jeans.
Knee Socks
Clueless (hello, Cher) made 90s school-girl knee socks such trend, so it's great that the style is making a splash. Even high-fashion brands like Prada jumped on the bandwagon to give the style a new spin.
Bandanas
In the 90s, bandanas were styled on your hair or tied around the neck, or even as a shirt. However, the possibilities were more endless. For a true-to-form style, you can accessorize with a trucker hat.
Bucket Hats
Speaking of hats, bucket hats are making a statement from runway to street style. However, despite their current popularity, the debate was out on them during the 90s. Whatever, the case it seems the style is all the rage.
Animal-Print Dresses
As mentioned earlier, slip dresses are a thing—however, these flattering dresses, whether mini or midi, also feature animal prints. Think leopard, zebra, or snakeskin. It's loud, bright, and deserving of a place in your closet.
Velvet
Party style is getting an elegant upgrade in the form of velvet. Velvet had a significant fashion moment back in the 90s and was used in slinkier styles (the slip dress). This is no different than today, and velvet can be seen in the jewel-toned offerings of both high street and affordable brands.
Corsets
Corsets are having a moment right now, just as they were back in 1990. Back then, they came as boned or bodiced bandeaus. However, these days the milkmaid bustier is the upgraded look. Moreover, the newer styles are less restrictive.
Wide-Leg Jeans
Skinny jeans, who? The 90s are calling, and they are bringing around wide-legged jeans. Get them slouchy and flared, and wear them with a form-fitting bodysuit or a white tee to balance out the proportions.
Platform Sneakers
Platform sneakers will not only give you height but will add some serious style to your outfits. Therefore, instead of picking up your usual kicks, opt for a pair of platform sneakers in high tops, low tops, or whatever you choose for a fun spin to your everyday outfits.
Scrunchies
Last but not least are scrunchies. They will are the perfect accessory to your 90s high pony. There are numerous styles available such as luxe velvet, silk, whimsical prints, or even leather.