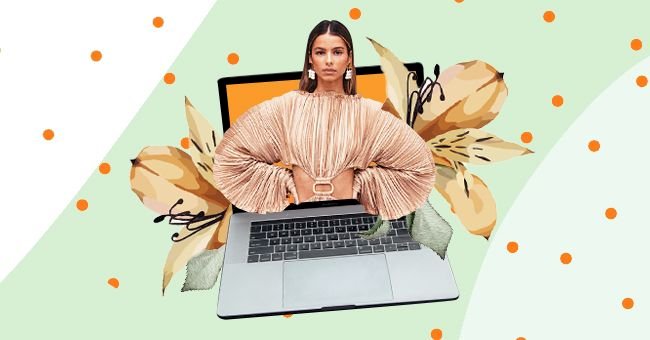 Style Guide: A Glimpse Into 2021 Spring Trends
If there is one good thing that 2020 gave us, it's a front-row seat to every major fashion event. Fashion houses showcased their Spring collections virtually this October, setting trends for 2021.
Just like any other exhibition, the show must go on in fashion, whether it can be done physically or not. A new year would not be quite as exciting without a new season's collection of clothing to drool over.
Spring is a symbol for new beginnings, making it the perfect fashion season to kick off a new year. Take a look at the Spring 2021 fashion and style trends to look forward to in the brand new year!
Florals, For Spring?
Miranda Priestly was famously unimpressed by yet another floral print trend for Spring in The Devil Wears Prada. Although we respect her fashion chops, this fictional character's perspective of this trend was wrong!
Florals are back, and they are here to stay, especially when they are mismatched and worn head to toe. Fashion houses such as Anna Sui, Erdem, and Rodarte all incorporated florals in their runways this season.
Bra As A Top
We should have seen this one coming with the rise of undergarments as outerwear in 2020. Bras now double as fashionable crop tops according to designers like Tom Ford and Dolce and Gabbana.
Cut It Out
After months of wearing loungewear and then rolling straight into winter, people want to show some skin. Designers are finding innovative ways to share a peek at some human flesh without revealing too much.
Cutouts are added to items such as full jumpsuits, turtlenecks, and bodysuits this spring. You can look sexy and chic with this fresh new take of the cutout design style.
Little White Dress
The little black dress receives an update every other year, and this year it's changed colors. White is the new replacement color for the traditional LBD, which is perfect for the new micro-wedding trend as well.
Taking Flight
We thought we saw enough feathers to last us a decade with the Camp themed 2019 MET Gala ensembles. It turns out we were mistaken because feathers are back and better than ever.
Think full feather skirts, feather embellished pants, and don't forget colorful feather additions on pieces. We are here for this whimsical bird-inspired trend and can't wait to see the different variations.