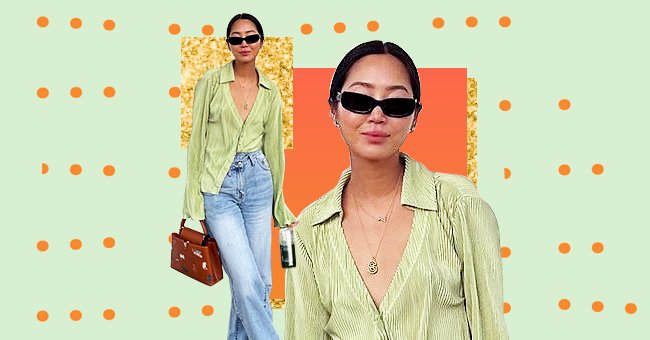 10 Styling Tips From Fashion Editors
Fashion is subjective and personal, but sometimes we need a little extra help from experts. Style and fashion lovers may not always agree on the same items, but tips can help everyone.
Styling clothing always seems like a simple task until it is time to execute it. Many people struggle with styling their garments or finding new and exciting ways to wear their clothing items once in a while.
Fashion professionals know how to think out of the box when it comes to garments and accessories. As a result, we've gathered ten useful styling tips from fashion editors to sharpen your fashion styling skills.
Try Colorful Accessories
You can never go wrong with a pop of color, and we see more and more of it lately. If you're still intimidated by bright garments, then opt for colorful accessories to add an exciting touch to your outfit.
Stock Up On Black Basics
You never know when you may want to wear a simple yet chic outfit that requires an essential black item. It is more likely that you'll need black leggings, a black top, or a sweater than not, so stock up on them.
Play With Proportions
Dramatic shapes such as balloon sleeves and wide-cut pants are more prevalent in fashion these days. Wear these styles on the top or bottom and wear a more fitted one on the other side to even things out.
Mix Textures
Incorporating multiple textures in an outfit can make it look even more elevated and chic. Layering textures like leather and wool or cotton and silk make an outfit look expensive without spending a cent.
Make Outerwear Great Again
Jackets, coats, overshirts, and cardigans are all functional pieces to keep warm when the weather is cool. Instead of treating these items as purely practical pieces, play around with different colors, shapes, and textures.
French Tuck Your Shirt
Have you worn your formal blouse already this week? No problem. You can french tuck your garments to give them a more versatile and fresh look from how you usually wear them, and it will look sharper and chicer.
Learn The Art Of Jewelry Layering
Like mathematics equations, there are formulas for wearing multiple jewelry items at once. These include jewelry density, the number of items worn (odd numbers work best), and more. Learn this art, and you'll be stylish forever.
Make Your Restrictions Work For You
Instead of not buying a dress because you fear showing your arms, layer it with a top. You can do the same with items for warmer weather, and conservative dressers can have fun with pairing dresses and jeans.
Try Tonal
Experiment with colors by pairing items that complement each other tonally instead of reaching for all black. Wear multiple blue, brown, or green hues in one outfit to look polished and unique.
Invest In A Great Coat
The only difference between your post-gym look to Hailey Bieber's is a chic and expensive coat. A good and fashionable coat is excellent for extreme weather and for making any outfit look great always.