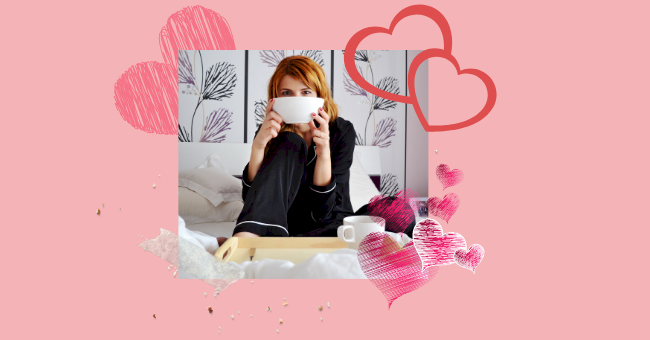 10 Stylish Pajamas You Never Knew You Needed
Now that you've left your teen years behind, you should leave those awful sleeping t-shirts behind you too. As we spend more time at home, it's essential that sleepwear needs versatility even if no one is watching.
You're doing a major injustice to yourself. How about introducing stylish sleepwear? Crafted from beautiful silks and breathable materials, functional and on-trend pajamas will leave you feeling like a millionaire.
Say goodbye to days of sweats and running off as soon the doorbell rings with stylish pajamas, we have compiled a list of the ten most comfortable and fashionable pajamas you should buy right now.
Feather-Trim Pajama Set
This may be your ordinary pajama with a dash of a little extra. Available in black in white, the ostrich feather trim gives you extra confidence when opening the door. A bonus? It's made from viscose material, making it one of the comfiest in the market.
Paulina Long-Sleeve PJ Set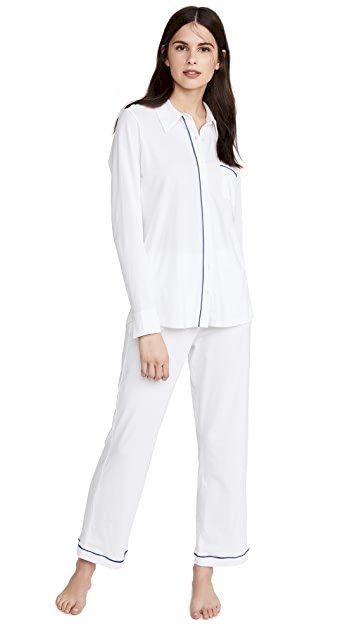 amazon.com
This white sleep set is designed to make you look both effortless and elegant with the relaxed fit and the pipped trim. The waistband is made from elastic, making it the go-to item when binging on pizza all weekend long.
Luana Cami Set
This set will be your perfect go-to during warm nights. This comfy set comes with adjustable straps and floral print ruffle shorts. Additionally, the shirt is loose fitting has a satin lace trim on the neckline, which adds a feminine touch.
Soft Pintucked Nightgown
Trying to escape the hassle of a two-piece sleep set? This nightgown is for you. Flaunting the babydoll trend spotted on the runways, this soft pintuck nightgown makes you look instantly stylish.
Hanro Pure Essence Knit Pajama Set

amazon.com
If you enjoy tapered styles, this pajama is for you. Made from 100 percent cotton, you're guaranteed to not only look good but feel good. The Hanro pajama set is also available in blue and white.
Washable Silk Cami Pant Set
This silk cami pant set from the silky masterminds at Lunya will transform your sleepwear game. One, it's got pockets! Two, this practical number is thermoregulating. Therefore, it will keep you at a great body temp.
Know a Secret Satin Wrap Robe
If you have a big day coming up, you need one of these sets. Made from soft, breathable satin material, we guarantee you won't be leaving this comfy wrap robe anytime soon. This set will come in handy during early morning prep on the morning of your wedding.
The Cloud 9 Silky PJ Set
If you enjoy making bold statements with your clothing, this set is right up your alley. The set is offered in a variety of fun prints. Thus, do not be afraid to try out a new design. It is also designed with 100 percent polyester to help you get a good night's sleep.
The Ellie Nap Dress
Live your best "Emily in Paris" dreams with this Ellie Nap dress. This piece has elegant ruffle sleeves with a gorgeous square neckline adding a feminine touch. The only decision would be deciding between wearing it out on a summer day or straight to bed.
Sexy Silk Cami Dress
Luxury meets silk with this elegant silk cami dress. This nightie is all about the details as it's available in gorgeous jewel-toned colors. Alternatively, slap a cozy knit over it and thigh highs for cool girl points.