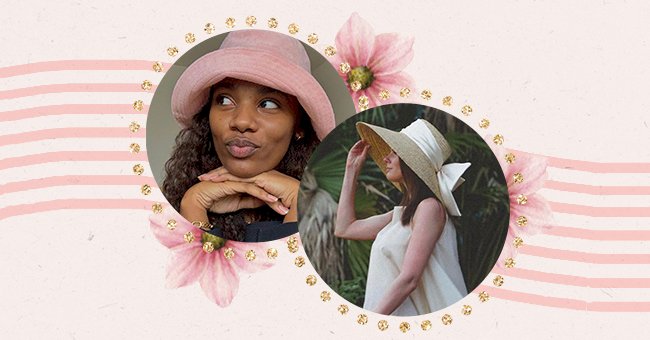 10 Stylish Sun Hats To Welcome Summer
It would be a big mistake with summer around the corner to rely only on our trusty sunnies and sunscreen for the ultimate protection. With factors like how much we sweat in a day to participating in water activities, we are not entirely safe from the harsh sun rays.
That means our summer armor cannot be complete without a hat. Not only do they do a fantastic job at protecting our faces and necks, but they also pair amazingly with the rest of our summer outfits, adding that finishing touch.
From straw hats, visors, and bucket hats, the options are endless. If you're shopping around for your summer accessories, you're in the right place. Consider these ten sun hats that are super stylish, functional, and will help you welcome summer with a bang.
White Mallorie Embellished Silk Bucket Hat
Price: $254
The price tag says it all. This hat will make you stand out due to its super-luxe design. Besides, the Mallorie hat makes a statement with its white silk material and pearl accents. With this hat, all you need is a pair of sunnies, confidence, and you're good to go.
Large Oversized Straw Hat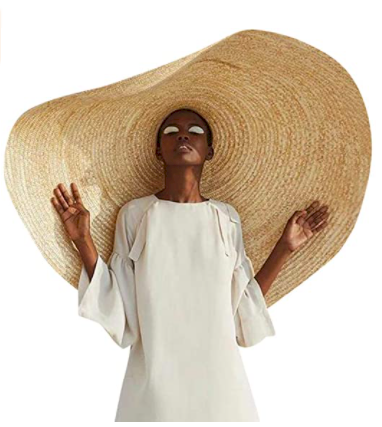 amazon.com
Price: $33.90
This is the perfect social distancing hat. It has an oversized brim keeping the people around you feet apart. Also, it's a great accessory for when you're lazing around on the beach or the pool, for it gives you sufficient shade all summer long.
Janessa Leone Constance visor
Price: $270
Your summer cannot be complete without this hat. The rattan woven palm material is perfect for sunshine because of its excellent protection. Also, we love the visor design because it has a snapback closure that won't ruin your hairstyle as it's easy to wear and remove.
Ricky Grosgrain-Trimmed Hemp Visor
Price: $225
This hat will last you a lifetime. The visor is made from two-toned hemp colors giving it a chic touch, instantly elevating your outfits. Furthermore, it has long ties at the back, allowing you to create cute bow designs while securing your hat in place.
Terrycloth Bucket Hat
Price: $99
We love terry cloth material for its versatility. You can easily wear this hat during colder seasons or hot summer days on the beach. Also, the hat has a snug fit and comes in a variety of colors.
Women's Morgan Fedora
Price: $58
This fedora is guaranteed to give you serious protection during the summer weather. The hat has UPF 50 with a three-inch wide brim to block the sun rays away. Also, you will not have to worry about it flying off because it comes with adjustable straps inside.
Logo-Print Cotton-Twill Baseball Cap
Price: $365
If you love flaunting designer logos, you need this hat. Celine has given their stamp of approval for baseball caps, so why not include it in your summer collection? The hat boasts a classic five-panel shape design with the bold Celine lettering right above it.
Sun Straw Fedora Beach Hat
Price: $35
We love this woven material for its natural, beachy feel. Therefore, if you love the fedora design, this hat will become your summer staple. Also, don't be afraid to swap it with your partner since it has a unisex design, so it's a perfect gift item for him too.
San Diego Hat Company Ultrabraid Xl Brim Hat
Price: $42.95
This hat might be your ticket to becoming the next social media influencer. It has a wide eight-inch brim covering your face and neck from the blistering summer. It also comes in a variety of different colors, so why not get all to match your swimsuit sets.
Mirabel In Natural With Cream Satin
Price: $495
Get ready to slay the summer season with this stunning piece. Instantly look more expensive due to the hat's satin sash tied in a gorgeous bow. It also comes with a discreet adjustable band for a snug fit.