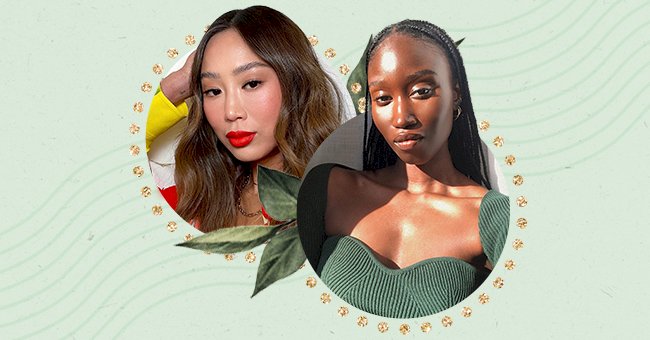 Top Summer Makeup Trends To Try In 2021
Summer is around the corner. Yup, it's time for some seasonal changes. There is something about the sunshine that brings out fun makeup trends. After spending most of our time in quarantine, it's safe to say we look forward to switching up our indoor looks for dewy skin or bright and bold colors.
Masking up has been keeping us safe throughout this period. Yet, is it so hard to wish for a safe, mask-free summer? Whatever the case, with some skill, you can still wear summer's best makeup looks even with a mask on.
From bright eyes to dewy skin and statement lips that demand an audience, makeup trends this summer are not holding out. Therefore, scroll down. We have compiled the best summer makeup trends you can try right now.
Fresh Skin
If our wish for a mask-free summer is fulfilled (fingers crossed), this trend is ideal for highlighting your natural skin in all its glory. With warmer temperatures in the summer, the key to acing this trend is using a lightweight base to achieve the perfect makeup no-makeup look.
Colorful Eyes
Get into the feel of summer by rocking colorful eyeshadow. With a variety of colors, there's no limit on how many colors you can utilize. If you are not one to be held back, let your creative juices flow and pack on your fave color on your lids.
Alternatively, swipe some baby blue shadow all over your lids and finish off with a bold purple lip. Talk about a statement. For minimal makeup lovers, you can still try color by going for neutrals or earth tones. Shades such as chocolate browns or sage greens will do the trick.
Graphic Liner
With our faces half-hidden behind masks, eyes have become the focus. Ditch your usual black liner and tackle the summer heat with colorful graphic liners instead—experiment with placement, bold shapes, or textured shadows for a look that enhances your personality.
Bold Brows
Bold brows do not seem to be packing their bags. This trend is here to stay, so get comfortable. The natural definition in the brows is excellent for a youthful appearance (quick hack alert) so fill in those fuller brows. Don't worry about perfection; extra stray hairs add to the overall look.
Moreover, bold brows easily enhance your eyeshadow. Also known as soap brows (extra points for the most feathery ones), bold brows are an excellent complement to the natural makeup trend.
Statement Lips
Whip out those bright pinks, bold reds, and popping corals because we're switching things up this summer with vivid lips. Pro tip: consider using long-wearing matte or high pigmented formulas and textures as they withstand heat much better.
Falsies
Falsies never left; therefore, what other way to elevate your summer makeup than with a cute pair. We know you've got a couple lying somewhere that you are too afraid to try. Go for a wispy style for defined eyes, or pair a dramatic set with a light coverage base.
Nostalgic Makeup looks
True style never goes out of style (we tried, okay?). This summer is all about an ode to the sixties and nineties. Recreate these looks with a modern edge by packing on muted matte shades in soft pale pink, tans, or pistachios. Alternatively, take a note or two from our pop princess Ariana Grande and go for a bold cut crease.