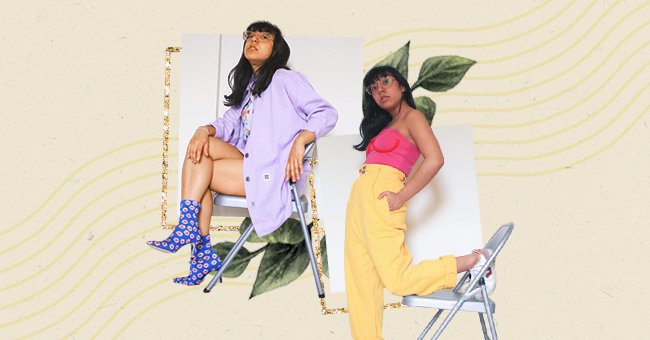 10 Sustainable Denim Brands To Support ASAP
The fashion industry is notoriously environmentally taxing. While denim, from jackets to skirts, jeans to shirts, has been our timeless best friend, it's known to be one of the more resource-intensive fabrics with a negative carbon footprint.
The primary concerns of denim's environmental impact are the amount of water consumption the industry uses among the harmful fertilizers and pesticides used to produce denim.
Sustainable fashion has been the word on many lips, especially lately. As such, an increasing number of businesses are reviewing their practices, and consumers are also looking into ways they can change some of their habits to become more eco-conscious. Including shopping brands that are committed to sustainability. Here are denim brands that are committed to producing eco-friendly clothing while keeping people stylish.
Able
The concept of this ethics is not far related to sustainability. Recognizing this, Barrett Ward started the company, Able, to support and empower women. Based in Nashville, Tennessee, the company is committed to paying their employees in Ethiopia, Mexico, and Peru fair living wages.
Ética
Ética avoids using toxic chemicals in their production process, and their junky tie-dyed denim jeans are stained using plants like chrysanthemum and natural indigo.
Citizens Of Humanity
Citizens of Humanity are doing their bit to help their community and world to save water. Using high-efficiency machines, the brand can reduce the amount of water and power they consume for production.
Lucy And Yak
Along with their mission to ensure size inclusivity, Lucy And Yak also look to be transparent to the customer about their sourcing and ethics. On their site, they've detailed some of its key responsibilities to the planet and to people, including "eliminating the risk of slavery" in their supply chain.
D'Iyanu
Pennsylvania-based designer Addie Elabor makes use of bold African-inspired prints to create unique clothing. D'Iyanu also uses comparatively less water during production.
E.L.V. Denim
E.L.V. Denim takes discarded denim and transforms it into stylish, unique denim items. The founder of the London-based brand, Anna Foster, is also looking to establish a service that creates jeans to the customer's exact specifications.
Outland Denim
Australian-based Outland Denim was created with the mission to address the human trafficking of women in Asia. Upon returning from a trip to Asia, founder James Bartle set out to provide economic opportunity to otherwise more vulnerable women.
Boyish Jeans
Jordan Nodarse in Los Angeles founded Boyish Jeans. The company ensures that they use vegan materials like cotton and Tencel and add color to some of the jeans; they add plant-based dyes that use less water.
Frame
Frame is an American brand that has built a reputation for itself due to its cotton. Cashmere and denim. Their lasering techniques help reduce water usage.
Reformation
Reformation makes sure to calculate the impact their clothing makes on the environment by tracking the environmental footprint. In this way, seeing the cost of fashion to the environment can promote better choices and hopefully improved habits.