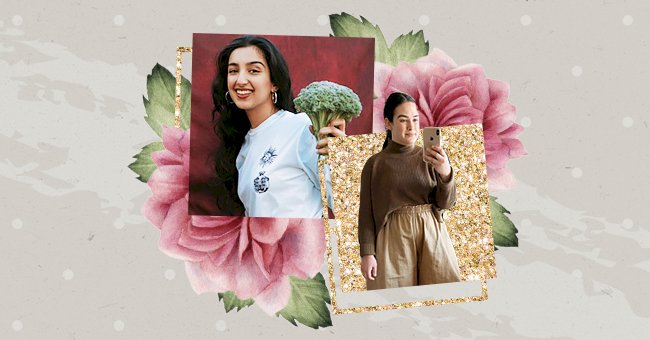 10 Sustainable Fashion Items Influencers Love
Would you like to level up your approach on sustainability into your clothing and lifestyle? Fashion can be sustainable, and these fashion influencers are here to prove that.
According to The New York Times, "On average, each American produces about 75 pounds of textile waste per year." Instead of choosing price over quality, we should keep in mind that most of these "cheaper" options end up costing more in the long run.
Clothing production creates a large carbon footprint, and there are ways to make a more conscious choice. On the other hand, fast fashion brands strategically focus on selling low-priced items at high volumes, encouraging customers to shop regularly. But as we said, you can change your approach and live a conscious life in many ways. Just follow these influencers' lead!
Conscious N Chic
Run by Kathleen "aka Kat", you will find the right inspiration to shop consciously and learn more about causes like women's issues and labor trafficking. Kat will teach you ways to ethical shopping and show you that you don't need to follow trends to look pretty.
Sustainability Analyst
Talking about all topics beyond sustainable fashion, Sabrina Rose's insightful posts on sustainable options from fashion to lifestyle. Keep up-to-date with insightful tips, re-tweets, and more information about climate change, the food industry, and black activism.
Aditi
"Speaker on all things style, sustainability & social justice," describes Aditi Mayer's Instagram bio. She unites style, sustainability, and social politics in a well-packed story-telling manner. Aditi Mayer is a photojournalist and social activist.
Shannon
Shannon represents plus-size clothing as a "not-quite-plus-size person" as she describes on her Instagram with a minimalist style. You can follow Shannon's journey while sharing tips on how to build up a sustainable yet fashionable wardrobe.
Unmaterial Girl
Leah makes the minimalist lifestyle seem so easy to attain that you'll want to change your options from now. Australian-born Leah became a minimalist in slow fashion world after a trip to Brazil, where she learned a lot about how fashion can impact the world.
Aja Barber
The writer and fashion consultant Aja Barber is all about sustainable fashion. On her Instagram account, she talks about how fast fashion ruins black designers, undermines laborers' rights, and shows her support for small businesses.
Candice May
The Canadian Instagrammer stands up for a zero-waste approach and minimalist lifestyle. Candice May focuses on educating her followers by showing them how to make conscious decisions and live a sustainable life. A quick word from her: "A zero waste lifestyle can seem daunting at first. Quick tip! Just start with the basics."
Estelle
You don't need to speak French to fall in love with Estelle's account. In a beautifully curated Instagram profile, she proves that you can be chic in the most Parisian way while making it eco-friendly and sharing new ways to wear couture.
Brianna
Follow Brianna's OOTD wearing golden pieces she hand-picks at second-hand and pawn shops. The Ph.D. mama will also inspire you to combine old garments lying around in your wardrobe and give them a new life.
Brianna is very connected to her wardrobe and how it is curated in its entirety, being the perfect account to follow if you want to learn new ways to combine your clothes.
Jasmine Rose
The film student based in New York doesn't only share eco-friendly fashion tips in her gorgeous pics, but she's also vegan and mixes cruelty-free and veganism with responsibly sourced clothing to make up her wardrobe. Expect to see colorful pictures and big bright smiles.