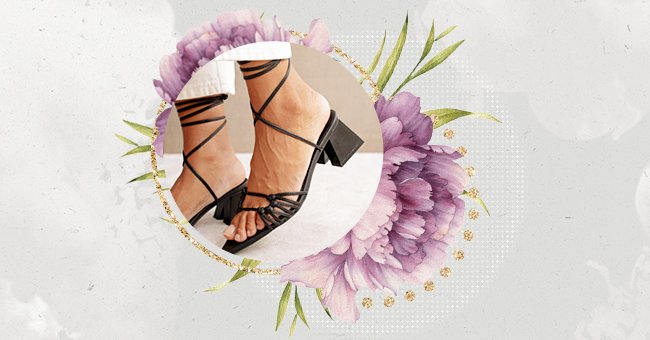 10 Sustainable Shoe Brands Worth Knowing
Sustainability is the fashion It Girl at the moment. As customers look for environmental responsibility from brands, newer fashion companies and fast fashion brands take steps towards a more ethical future.
Initiatives range from upcycling discarded fabrics to repurposing plastic and food waste to deliver stylish offerings. From Net-A-Porter's Net Sustain or Nike's, Nike's Grind and Space Hippie brands are showing us it is possible to be earth-conscious and fashionable.
This article looks at brands whose shoes are stamping their eco-mark (see what we did there) in the fashion world. From sneakers to heels and sandals, here are ten sustainable shoe brands to know.
Native Shoes
Native's central ethos is based on environmental consciousness. Aside from offering stylish, sustainable styles to men and women, the brand introduced the world's first fully compostable shoe in 2019.
Called the Plant Shoe, the sneaker is made entirely from plant-based material. However, Native is not done yet. They also have a range of similar-minded shoe options. Moreso, by 2023, they plan to have all their shoes boast a 100% life cycle. That is, the materials can be repurposed.
VEJA
This brand has been around since 2003. The French company is dedicated to social responsibility and does so by providing fair wages to its workers. Moreover, their rubber and cotton are ethically sourced in Northern Brazil.
In light of this, the brand keeps a keen focus on preventing deforestation in the Amazon. They also put a waterproof mesh on their sneakers which require three recycled plastic bottles to make. VEJA makes 100 percent vegan leather shoes in the V-10 style.
Allbirds
This New Zealand-born brand is dedicated to providing quality support to its sneaker wearers. Their shoes' upper material is made from merino wool, while their laces are derived from one recycled plastic bottle.
The founder Tim Brown was well aware of the benefits of merino, including the fact that it is highly sustainable. Moreover, using merino wool in the making or the upper materials consumes 60% less energy than alternative materials.
HEREU
This Mediterranean brand focuses on fine craftsmanship. The founders José Luis Bartolomé and Albert Escribano have created a brand whose ethos is steeped in history. The shoes are made in Alicante, Spain, using artisanal practices with a modern and global touch.
Susi Studio
Get ready for some girl power with Susi Studio. The brand is founded by Bianca Moran Parkes, and women run the company's management. Susi Studio offers vegan leather shoes.
The shoes are made almost entirely from recycled plastic bottles. Their adhesives are also water-based. Moreover, the shoes are constructed in a women-run Hong Kong where three sisters helm it.
Alohas
This slow fashion company is aware of overproduction in the fashion industry. Their shoes are made on-demand, thus eliminating unnecessary waste. To ensure a lower carbon footprint, the shoes are locally made in Alicante, Spain.
Zou Xou
Next is Zou Xou. Like Alohas, the brand wants to cut down on waste during the mass production process. Therefore, their shoes are designed and crafted in smaller batches. Aside from that, their materials make a pretty durable shoe.
Nisolo
Nisolo makes their shoes in Peru. The company ensures that all their workers make a livable wage that goes forward in supporting their families. Moreover, the brand is a certified B Corp company, which means that it heavily adheres to social, environmental performance, accountability, and transparency standards.
Rothy's
Rothy's has recycled an impressive 75 million plastic bottles so far. So, where does it go? The brand's signature super soft-knit shoes. Therefore, you can throw the shoes in the washer if they're dirty.
Chelsea Paris
Chelsea Paris is a luxury brand that pays attention to every detail of crafting its shoes. Their shoes are crafted with care as the materials are sustainably sourced, ethically processed, and cruelty-free.