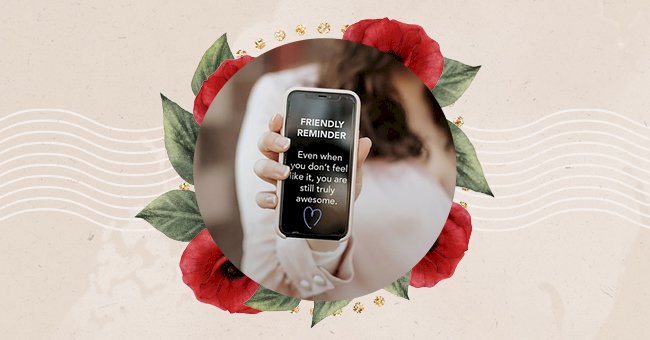 10 Therapy Apps To Kick Off Your Mental Health Journey
Research has shown that 90% of users of mental health apps reported increased confidence, motivation, and overall attitudes about their emotional wellbeing.
Your mental health is essential. If you feel like you need support and if it's available to you, see a professional or make an appointment or Zoom. Alternatively, you could reach out to one of the following:
National Suicide Prevention Lifeline 1−800−273−TALK (8255) to reach a 24−hour crisis center or dial 911.
A minister, spiritual leader, or someone in your faith community.
A trusted loved one
Therapy apps can also help to manage some of the symptoms of stress or help you manage your mood or habits, depending on the app. These are some of the apps you can try to help you cope but also note that they are not necessarily meant to replace seeing a professional :
BetterHelp
For $240-$360/month on iTunes and Google Play, BetterHelp allows users to get directly in contact with licensed mental health professionals considering the user's preferences. Clients can message a counselor or schedule live appointments.
Moodfit
One of the great things about Moodfit is how it allows users to track their mood progress which can help you note your patterns, changes, and triggers. Unfortunately, the app doesn't have access to professional help, which might lead to self-diagnosis.
Quit That! – Habit Tracker
Photo by Andres Siimon on Unsplash
Letting go of an established habit can be challenging. Quit That! is a free app that assists users in overcoming the hold of their habits or addictions. The app allows users to track as many vices as they wish for days or years.
Innerhour Self-Help & Therapy
Innerhour offers in-app self-help courses on happiness, channeling your anger, managing stress, managing depression, and developing healthy sleep patterns.
Bloom
For $10/month after a free trial on iTunes, Bloom offers users a self-guided approach to cognitive-behavioral therapy (CBT). Users can engage with interactive therapy videos, journal prompts, and activities.
Headspace
Headspace is a popular meditation app. It costs $12.99 per month, but an annual subscription option is also available for $69.99/year, which unlocks longer sessions and more information. However, Headspace is beginner-friendly which might frustrate more advanced meditators.
Happify
Happify offers psychologist-approved mood-training programs to boost your mood through fun and engaging activities. The app aims to help users cope with stress, build confidence and conquer negative thoughts.
Exhale App
Exhale is an emotional well-being app designed for Black, Indigenous, Women of Color (BIWOC). The app offers women of color a safe space to breathe and heal from some of the effects of systemic racisms and personal life.
Pride Counseling
Photo by Kate Kalvach on Unsplash
Pride Counseling is a mental health app designed around acceptance and accessibility. Available for iPhone and Android, the app allows users to schedule meetings with their therapist to help through some gay, lesbian, bisexual, and transgender related-issues.
Grief Support Network App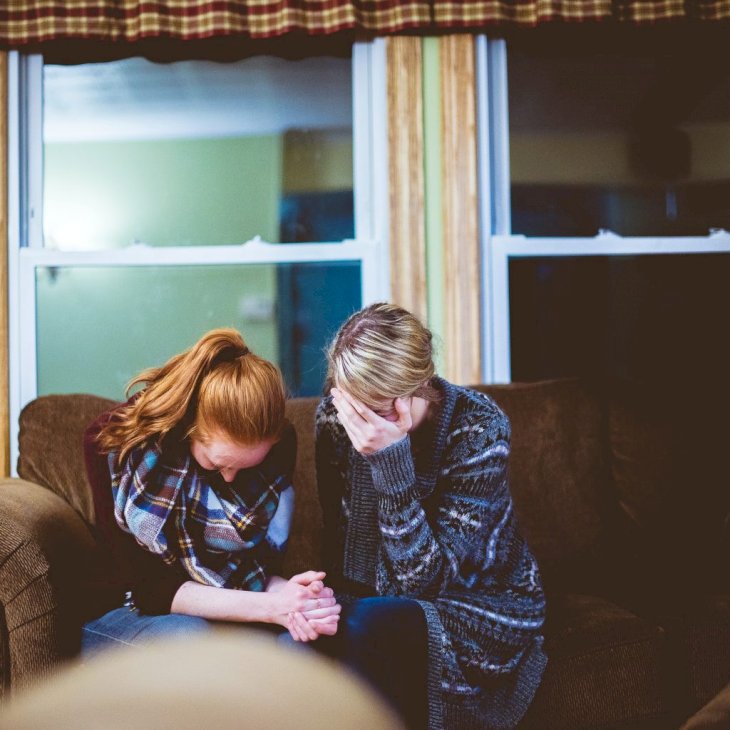 Photo by Ben White on Unsplash
Grief Support Network App focuses on local connections by creating a free proximity-based social network to connect and support users with other people grieving. The app is available on iPhone and Android.