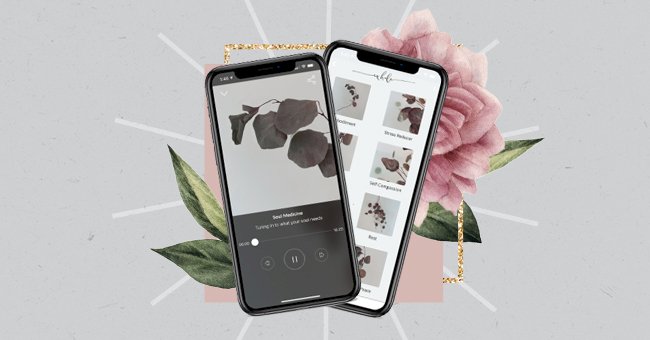 Katara McCarty Talks Stress Management And Launching First Emotional Well-Being App 'Exhale' For BIWOC
The month of April is deemed Stress Awareness Month, and amid the pandemic, more people have been feeling stressed and anxious.
The prevalence of stress in America in the past year has increased exponentially. The "American Psychological Association" released a report last year sounding the alarm over growing stress levels in the country. The report deemed stress a "national mental health crisis that could yield serious health hand social consequences for years to come." Moreover, the report noted the rise of discrimination as a source of stress, particularly for POCs.
Along with the pandemic, there have been a number of other stressors from political, economic, and not to mention discrimination and race-based violence against BIPOCs. As such, coming into my conversation with Katara McCarty, founder of the first emotional well-being app for BIWOCs, "Exhale," I was eager to unpack what's become a topical issue. Stress. Especially for BIPOCs who, along with those personal, political, and economic stressors, must face systemic racism and micro-aggressions. I got from my conversation with the eloquent entrepreneur, author of "Pretty Girl," and podcast host of "Red Lips & Eye Rolls" the importance of connecting with oneself on a deeper level, most notably, to start the journey of self-love.
Motivation For Starting the App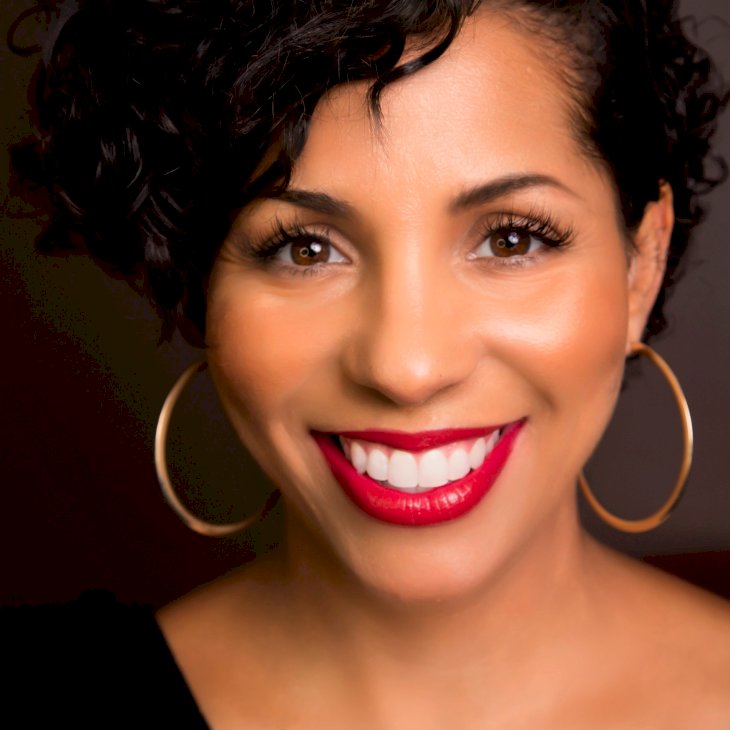 Courtesy of Katara McCarty
Like many, about a year ago, Katara's life would be turned upside by the pandemic, which ultimately resulted in some significant changes in her life. As a public speaker and coach, she lost approximately half of her clients who were pumping the breaks on some of their regular engagements.
"There was so much uncertainty with Covid. We were all being told to stay home, and so I lost my business. That added stress and a lot of uncertainty: how long was this going to last? How does this year look like? I have bills to pay, mouths to feed. and so that was stressful."

Katara told "WomanlyLive."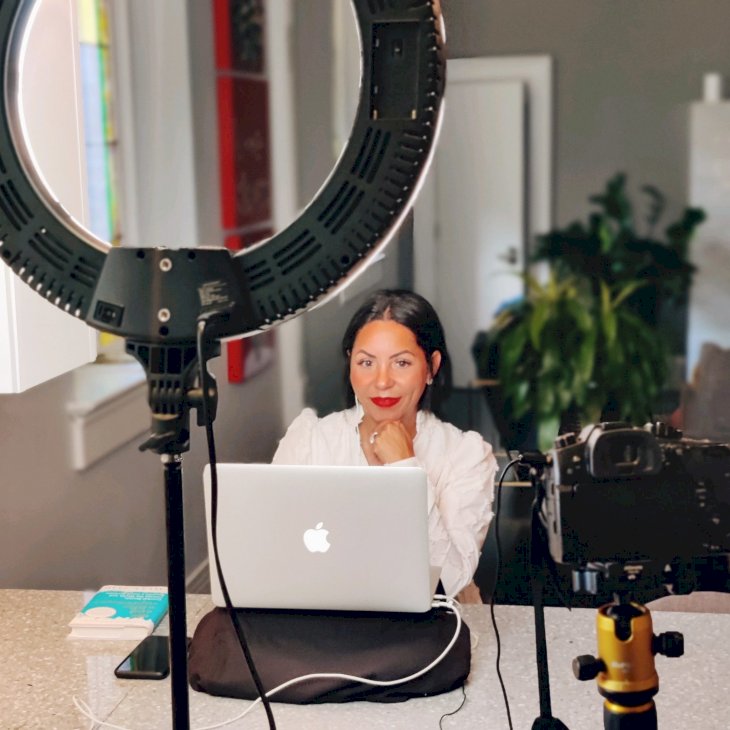 Courtesy of Katara McCarty
Not long into the lockdown in the United States, news about how Covid was disproportionately affecting the Black Community spread. When Katara heard, the reports didn't sit well with her.
"I remember being so frustrated because that's not the full narrative. We have pre-existing conditions because of systemic racism. Not because our skin's a different color. And then, as we hearing that, we saw the killing of Ahmaud Arbery play out on our news feeds. We saw the killing of George Floyd play out on our news feeds. We saw and heard about Breonna Taylor and right here in Indianapolis, Dreasjon Reed, right in my backyard."

Katara recalled.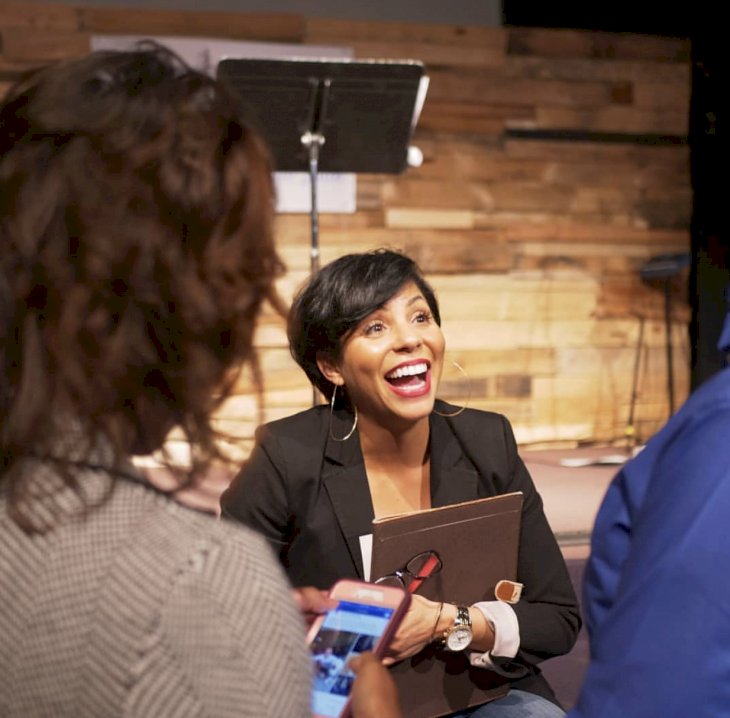 Courtesy of Katara McCarty
Growing up in a Black community and already familiar with systemic racism and oppression, forefronted as it now was, it felt exacerbated.
Katara explains watching the reoccurring violent events "over and over and over again" being "like nothing I'd ever experienced in my life."
Responding To The Trauma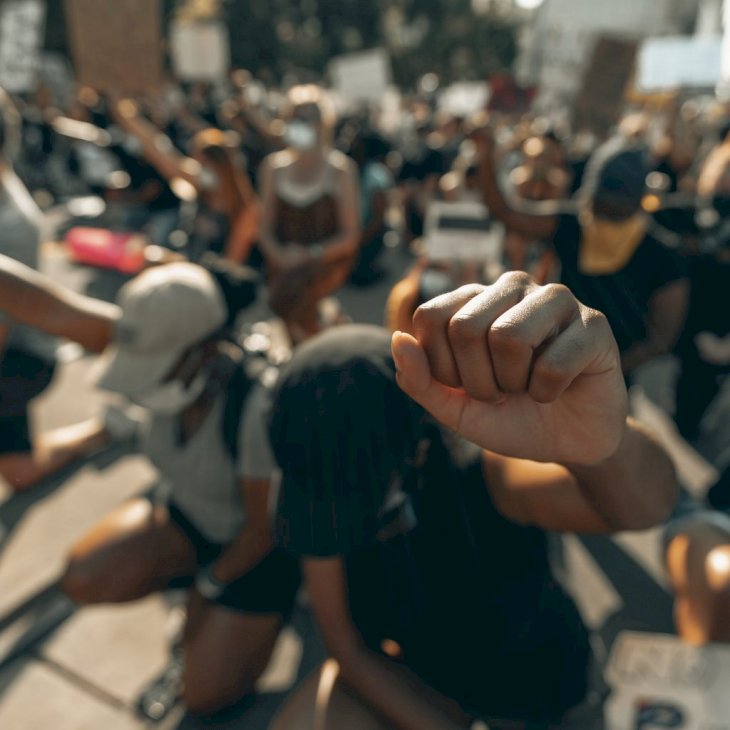 Photo by Clay Banks on Unsplash
"It was a level of trauma that we hadn't experienced, and I was stressed thinking, 'what are we going to do?'"

Katara said.
The weight of these tragedies' collective stress and grief prompted Katara to think of ways that she could show up for her people. That, along with the feeling that her go-to wellness/meditation apps were out of touch with the plight of the Black community.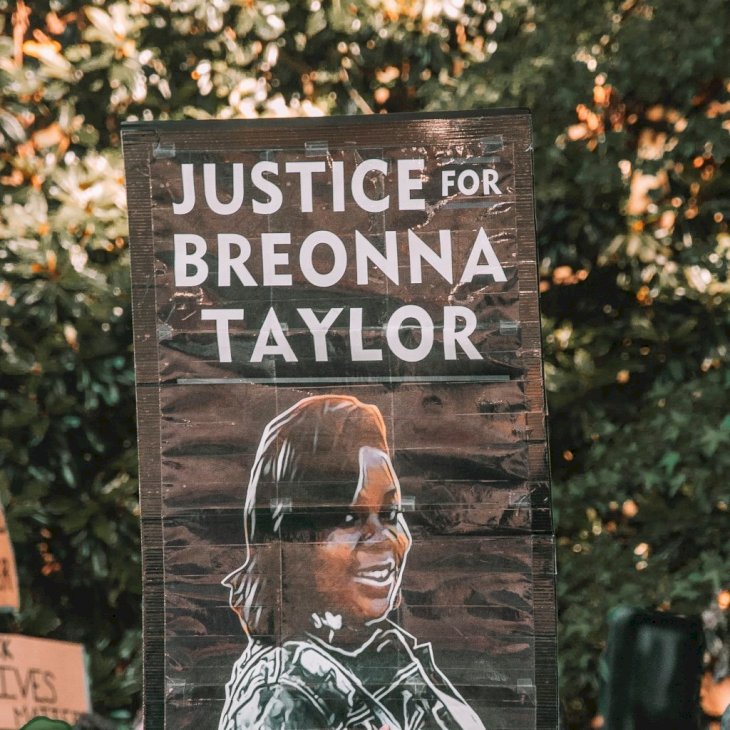 Photo by Maria Oswalt on Unsplash
The general silence of these wellness apps on the widespread trauma was loud enough to shake something deep inside.
From the void, Katara created the Exhale app. While acknowledging that Black and Brown folk have their individual stressors, the app looks to encourage healing from systemic racism, anti-blackness, and micro-aggressions
The Exhale App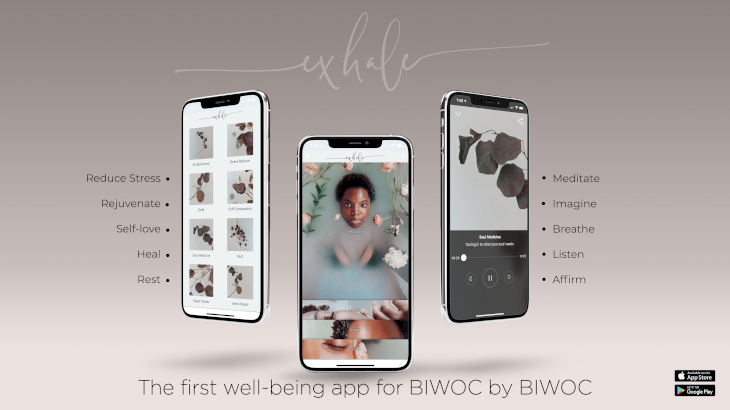 Courtesy of the brand
"George Floyd's last words were 'I can't breathe.' And I feel like that has been our community's cry for four hundred years. Systemic racism has been on our neck, and we can't breathe. Hence, I called it 'Exhale.' It's time for us to come back to our breath."

Katara explained.
Explaining how Black people may not responsible for dismantling the system, Katara highlights how what folks can do. And that's to take back power by returning to self and doing the work of coming back to our breath.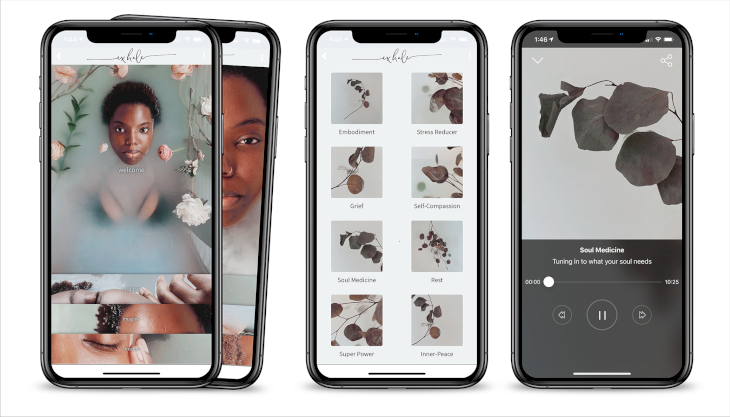 Courtesy of the brand
"This actually can heal us. Do breathwork techniques and meditation, that actually can heal us and empower us and give us the tools to get that stress out of my body".

Katara explained.
Self-Care For BIWOC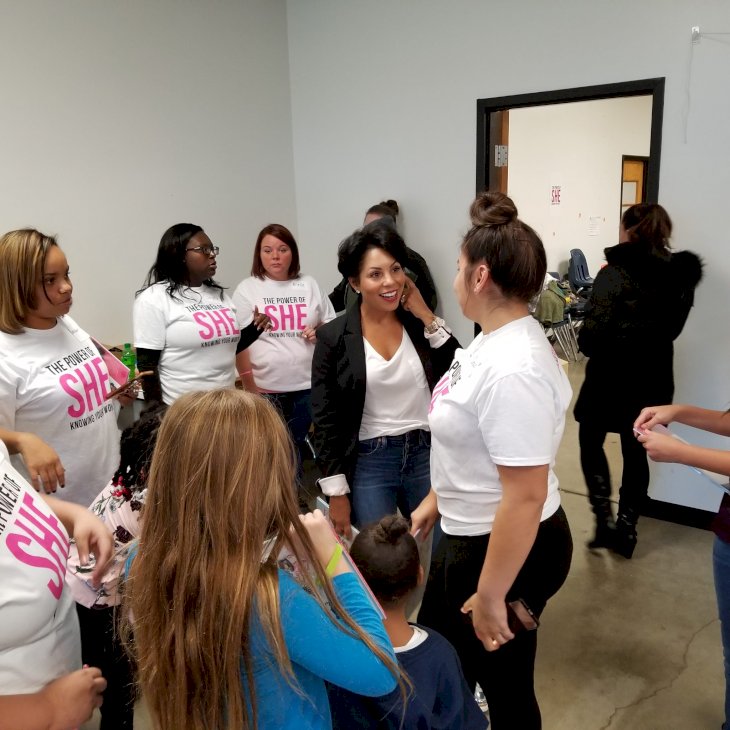 Courtesy of Katara McCarty
In the spirit of Stress Awareness Month, I asked Katara how people of color could address stress through self-care. To which she responded that it all begins with self-love, which ultimately leads to self-care and self-preservation.
"We've been in societies that have devalued the Black body. Black people, specifically Black women and femmes, when you grow up and live in our bodies in a society that devalues us, we've learned how to be disembodied. We've learned how to be disconnected from our emotions."

Katara said.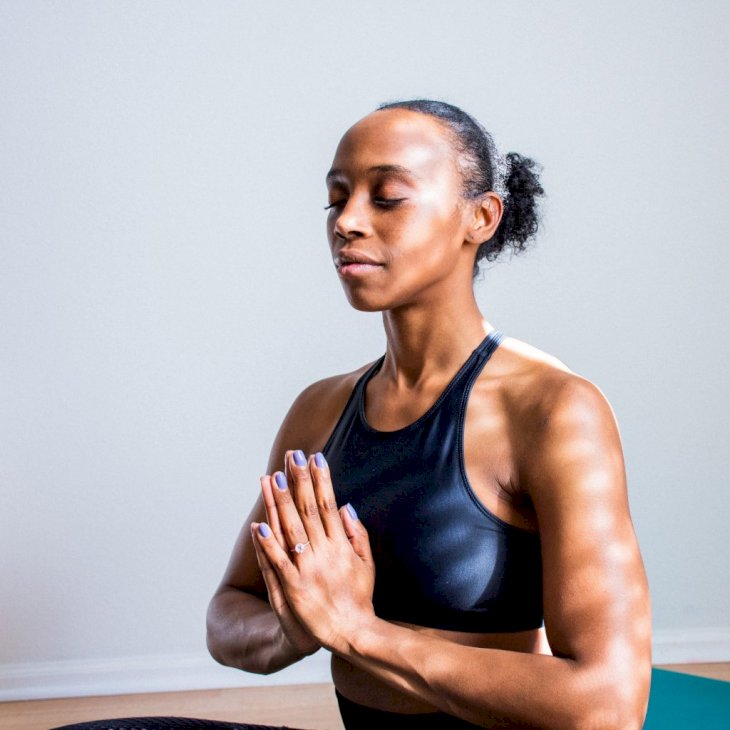 Photo by madison lavern on Unsplash
"We've learned to be somebody else for the world to love and accept us. So to say 'Hey! Love yourself.' There's a lot of unpacking and healing that we have to do, and as part of the Exhale app, the resources partner with the user to give them the opportunity to journey home back to themselves. That work is self-care."

Katara said,
Lastly, Katara touched on checking in with yourself and then being embracing the feelings that come up. Not only that, but responding honestly and then acting accordingly. So if you feel like you need to cry, cry. Or, if you feel like you need to see a professional, reach out. But the first step is to push pause, remove distractions and evaluate how you're really doing.