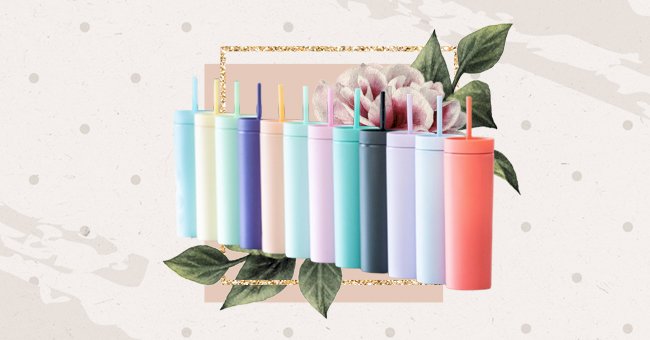 10 Things Jaclyn Hill Made Us Add To Our Amazon Cart
If you want to shop for all the things your favorite influencers shop for, all you have to do is pay close attention to where they are buying stuff from as much as what they are buying. This is the quickest way to be just like them.
While some of them keep these secret finds to themselves, others are more willing to share. And Jaclyn Hill is more than happy to point us in the right direction.
With Jaclyn's list of Amazon favorite finds that she loved, we could not help but throw a few things into our Amazon carts.
1. Hydro Flask
The brand makes beautifully designed and thoughtful gear that moves people towards nature while being happy. Their flasks have unique double-wall vacuum insulation that protects temperature for hours.
It comes in various colors and is made with 8/8 pro-grade stainless steel, which ensures pure taste and no flavor transfer. The flexible strap makes it easy to transport and comfortable to carry.
2. Pastel Strata Cups
If you will purchase reusable cups, make sure they come in fun pastel colors perfect for Spring. These cups feature a double wall with spill-proof lids. You can have them plain, designed, and even customized.
3. Le Tauci Pasta Bowls
These are suitable for pasta, dessert, soup, ice cream, rice, and whatever meal you want to use them for. The shallow silhouette will help you show off your culinary creations with ease. Versatile and informal, it's a family collection suitable for breakfast, dinner, and every meal in between.
4. BTaT Insulated Coffee Mugs
How would you love a transparent mug for your coffee? These coffee mugs are perfect for both cold and hot drinks of your choice. Their double wall glass keeps your liquid at desired temperatures for longer. The best part is that they are safe in the microwave, freezer, oven, and dishwasher.
5. SPQR Everything Bagel Seasoning
This seasoning has the perfect combination of California roasted garlic, sea salt flakes, minced dried onion, black and natural roasted sesame seeds, which adds a tasty crunch when you use this zesty flavored seasoned salt spice mix.
6. Mike's Hot Honey
This is as simple as its name. It is a combination of quality honey infused with chili peppers. From being a word-of-mouth sensation, it is now America's leading brand of hot honey.
7. IGK Dry Shampoo
This is a heavy-duty dry shampoo that allows you to go even longer between washes, irrespective of how much you sweat. The detoxifying charcoal powder works to lift dirt and build-up while absorbing oil and sweat.
8. Kenra Volume Spray
If your goal is to have the maximum amount of volume and hold possible, then this spray is right for you. Your hair will be looking natural and shiny after each use while not compromising the strength and volume needed to make any style last the whole day.
9. Nerds Gummy Clusters
For the sweet tooth, this combines crunchy and gummy in every bite. While the outer layer is tangy and crunchy, the inner is sweet and sticky. They taste great, but watch your teeth and take care of them to avoid dental caries.
10. Kneipp Mineral Bath Salt
Pure mineral-rich bath salts replenish the skin after a good soak in them. These come in different fragrances that meet various needs. From needing to relax to taking care of the joints and muscles, Kneipp salts have got you covered.