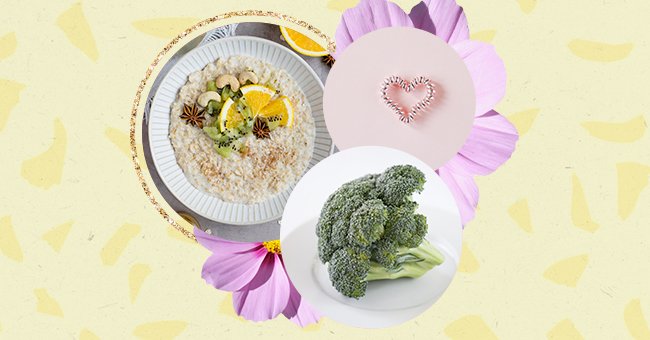 10 Things We Learnt On TikTok
TikTok has literally become a new world to explore, on par with Instagram, of course. First, it conquered Gen-Z, which turned light-hearted ballet into a 15-second smash.
Broadly speaking, we could say that TikTok has realized before the others that many users need a faster and lighter means to create and share video content online.
With TikTok videos, we learned many new things and how to do old things easier and better. Thanks to TikTok, here are some of the things we have learned so far.
1. Water Can Revive Wilted Broccoli
To revive a bouquet of slightly soft broccoli, apply ice directly to it or immerse it in an ice water bath. Drain and store in the refrigerator. Or, cut off the end of the foot and put the broccoli in a glass of water in the fridge (like a bunch of flowers)!
Slightly yellowed, the broccoli becomes more bitter but remains edible. As cooking increases its bitterness, it can be eaten raw by combining it with a sweet ingredient or cut off the yellow parts.
2. Shrink Spiral Plastic Crunchy With Heat
Next time that happens to you, no need to buy a new one, though, because there's actually a super simple trick you can use to shrink them right back to their original shape.
Apply heat from a hairdryer to it, and it will get back to its original shape. You can also try soaking it in a bowl of hot water if you don't have a hairdryer at home.
3. Fancy Oatmeal
The porridge with pears and hazelnuts is a typical English food porridge flavored with fruits. A straightforward recipe to make at home, perfect for preparing an alternative and decidedly energetic and healthy breakfast.
The fresh pears give that right sweetness, and hazelnuts provide that extra touch of crunchiness. It is an alternative breakfast to accompany a good glass of fresh fruit juice to start the day in the right way.
4. Easy Way To Peel Garlic Heads
Well, all our culinary sufferings may have come to an end. Insert the tip of a knife into the side of each clove of the garlic head to quickly detach it from its skin.
There is no soaking, and there are no preventive cuts, no microwaves in sight. It is simply a very strategic combination of a pointed blade and the proper pressure.
5. The Right Way To Use A Can Opener
A viral video explains the proper technique for opening cans using the can opener. It is likely that we always do it in the wrong way or by placing it vertically. It would seem, from what the video shows, that the proper method is to put it horizontally by rotating only the can.
6. Easy Way To Put The Garbage Bag
We have all struggled at one point or the other to put the garbage bag into the bin. As seen on TikTok, this lifehack eliminates the stress and makes life as easy as ABCs.
7. How To Change iPhone Charging Sound
Open the App Store on your iOS device. Search for "Shortcuts" and download the application. Open the Shortcuts app. From the "Automation" tab, select the "Create your own automation" option. Scroll down and select the "Charger" option.
Check "It's connected" and tap the "Next" button. Tap the "Add Action" button. Enter "Speak Text" in the search bar, then click the corresponding action. Enter the desired text. Click "Next" and finally tap the "Finish" message.
8. Night Time Photo Portraits
Night photography is beautiful! People who appear ordinary during the day take on a new and exciting appearance at night. Urban scenes at night are lit in a completely different way than you are used to seeing them during the day.
If you are with friends, rather than use your phone flash, let them use their flash as additional light sources and work with the angles to get amazing shots.
9. The Best Way To Enjoy Your Cupcakes
Cupcakes look great with all the filling on top. But this renders taking a bite with the perfect filling-to-cake ratio impossible. This TikTokker has created the ideal way to eat cupcakes that your tastebuds will thank you for.
10. How To Store Leftover Pizza In Reduced Pizza Boxes
The dotted lines on your pizza box actually have a purpose. Now, with this trick, our fridges will no longer be over-stuffed with half-empty pizza boxes.