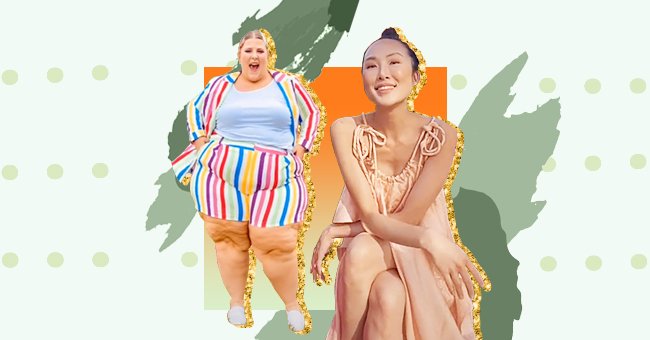 10 TikTok Accounts To Follow For The Best Fashion Inspo
Last year was a big success for TikTok, bringing in more users and influencers than ever before. The fun social media app now influences a range of cultural categories like music and fashion.
TikTok presented the perfect time-killing offering when the entire world needed it most last year. The Gen Z targeted video-sharing app brought us endless entertainment through its trendy variety of content.
Fashion Week joined in on the fun with virtual events making it a go-to destination for fashionistas. None of the fashion festivities would be possible without these ten stylish TikTok creators that you must follow.
Brittany Xavier - @brittany.xavier
Like many fashion creators, Brittany first grew her following on Instagram before venturing to TikTok. The fashionista regularly uploads style tips, street style, high fashion looks, and animated videos with her daughter.
Anna - @glitterandlazers
Anna's colorful TikTok feed will bring you all the joy you need in the form of prints and printed t-shirts. If you're looking to have a little more fun with your outfit choices, then look no further than Anna's account.
Chriselle Lim - @chrisellelim
If you're looking for chic style inspiration and cute family-oriented content, then Chriselle is your girl. You'd think the unlikely combination wouldn't work, but it's what's made her the mega-influencer she is today.
AKINGS - @akinsny
20-year-old breakout designer Alan King caught the fashion world's attention with his striking designs. The AKINGS TikTok shares various videos featuring his unique and ultra-modern streetwear collections.
Zahra B - @zahraa_hberro
From hijab tutorials to sharing her favorite colors and techniques, Zahra has TikTok all figured out. Zahra fills an overlooked gap in the fashion content market, inspiring many hijabi influencers to come.
Sophia Guzman - @tinygirlbigclothes
Sophia's account is all about expressing yourself however you want with fashion. Her eclectic style shines through in her DIY, closet tour, and shopping recommendations videos inspiring us to embrace our style.
Bria Jones - @heybriajones
Have you ever wondered how to pull off outfits worn by your favorite TikTok stars and celebrities? Bria shares videos of star-inspired outfits and more content to fulfill all of your clothing repurposing desires.
Jesse Kim - @jessaykym
No money for new clothes? No problem. Jesse's videos on TikTok feature tons of restyling solutions. Who can think of a better way to save money and look stylish than scrolling through TikTok for a few hours?
Taylor Hage - @tayhage
Taylor's feed will give you all of the step by step guides for a polished look that you've ever needed. Her chic style, coupled with her helpful tips, make for some of the most valuable fashion content on the app.
Keri Fay - @kerifay
Sneakerheads and loungewear lovers will not be able to get enough of Keri's content. Her cozy outfits are to die for, and her shoe collection is out of this world. Ker's overall style proves that comfort can be chic.