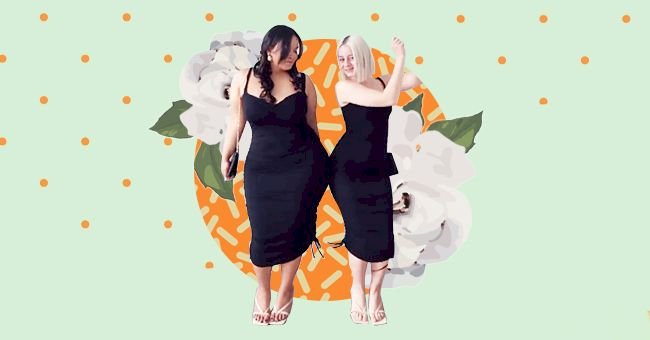 10 Times Best Friends Denise Mercedes & Maria Castellanos Proved Style Has No Size
Fashion experts previously imposed several rules for dressing according to your size. These days women can explore style without being advised to enhance curves or slim down features with clothes.
Dressing up is about feeling comfortable in your skin no matter what you are wearing. This outlook stands for women of all sizes, but it wouldn't be possible without a few size-inclusive trailblazers in fashion.
Instagram duo Denise and Maria have different body shapes, and both love fashion. See how the fashionable pair prove that style is size-inclusive as long as you have the confidence to match.
Black Friday
A classic all-black outfit is always perfect for Friday night happy hour.
Savage
Rihanna's Savage X Fenty line is the best with size-inclusive lingerie and loungewear.
Flirty Florals
We only have one word; groundbreaking.
Fashionable Fall
Some chilly weather outfit inspiration from our favorite internet gal pals.
Let It Slip
The secret to style isn't size, and that's one secret I don't mind slipping out.
Lovely Lingerie
We love to see some sexy styles in every size.
Summer Body
Summer should take whatever body you give it because it will still look good in swimsuits anyway.
Layered Looks
There's no such thing as looking swallowed up by material or bulky when you layer correctly.
Blue Dream
They look like experiencing perfectly blue skies for months on end.
My Calvins
We're yet to see anyone look bad in their Calvin Klein items.
Cheetah Girls
The original Cheetah Girls would be proud.