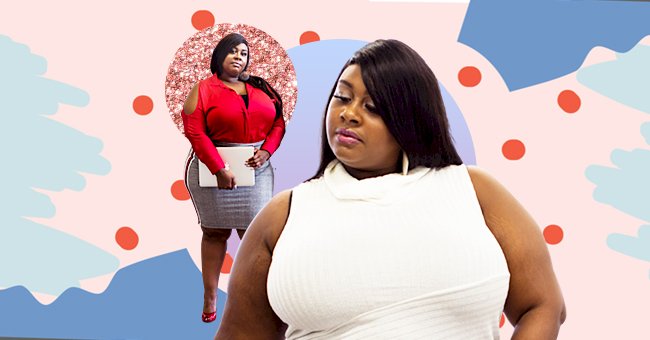 5 Outdated Plus Sized Fashion Rules You Should Break
Curvy women have spent years listening to unsolicited advice about their bodies and appearance. This is common in fashion, where plus-sized women are often given 'do's and don'ts' for dressing themselves.
Curvier have had to deal with being told what they should or shouldn't do with their bodies for ages. Larger women couldn't read a magazine or watch The Style Network without being schooled on their clothes.
Fortunately, the days of trying to slim and trim down our figures in every way possible are over. We've identified five plus-sized fashion rules that every curvy woman should break if they want to this year.
You Shouldn't Wear Crop Tops
This fashion rule has nothing but judgment and fatphobia written all over it. God forbid that someone sees a plus-sized woman's bare midriff in 2021. We think that there are more severe issues in the world.
Besides, crop tops look great on every body, especially when styled to look chic and comfortable. The right sized top and high waisted bottoms look fantastic as long as whoever wears them is confident.
Don't Go Oversized
Every chic coat this season is large, and no woman should miss out on style because of outdated beliefs. A statement coat is fashionable with any outfit, but you can pair it with a fitted one to avoid bulkiness.
It is also essential to normalize all types of bodies instead of giving in to the fear of looking larger. Whether you'd like to wear shapewear or leggings to look sleeker under your jacket, go for that bold coat and slay.
Wear Dark, Slimming Colors
Let's face it, wearing black can get very boring for an adult who's been out of their emo phase for years. Sure, dark colors are very New York chic, but who doesn't want to stand out a little with all the fun hues?
Chances are, your mood will be lifted once you put on a vibrant and colorful outfit rather than a black one. It is okay to want to wear black to look slimmer on some days, but some color will also brighten things up.
Don't Wear Figure Hugging Items
2020 was the last year that any woman should've heard that a bodycon looked 'unflattering' on their body. There's an expectation that plus-sized women should be more conservative and ashamed of their bodies.
Embracing figure-hugging garments may take some time, but it can be empowering. Most women have an extra lump they want to smoothen anyway. There's a reason the shapewear industry is still standing.
Avoid Bold Prints
Now, why wouldn't a plus-sized woman want to wear florals in spring? This rule takes away all the fun in experimenting and expressing oneself with fashion. With prints, we say, the bolder, the better!
Once you can break down the barriers society has created to hold you back, you'll have so many options. Ignore the voice telling you that those zebra stripes will make your hips look larger and enjoy yourself.