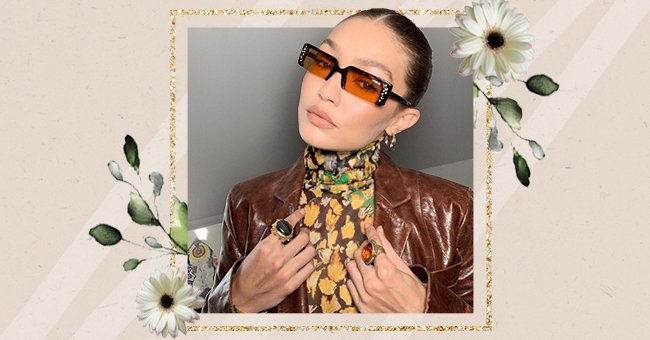 10 Times Gigi Hadid Proved She Was A 2000s Style Icon
The early aughts are back with a vengeance, and there is no better place to see it than with models-off duty. And who better to witness this than with Gigi Hadid. The top model is gracing us with her early 00s look, especially when she is not strutting down a runway.
However, what exactly is the 00s look. Well, it isn't the 90s for sure. The look was synonymous with the ugly shoe trend, lots of halters necks, low rider jeans (shudder), puffer jackets, and those backward hats.
There were many more looks considering that there is a look for every subculture that exists; however, the mainstream fashion of the early 2000s is what Hadid prefers. If you are looking for some fashion inspiration, scroll below for ten times the model proved she was a 2000s style icon.
Mini Shift
This shift takes us back to Carre's "Sex and The City" era; however, missing is the Blahnik heels as Hadid went for a more practical shoe. To achieve the 00 feel, wear a colorful mini shit and dress it up with knee socks or loafers like Hadid.
2018 Met Gala Dress
What are the 00s without the one-shoulder neckline? Hadid captured the essence of the 2000s red carpet glam with a metallic sheen dress designed by luxe fashion house Versace. The year of make? You guessed it - the 2000s.
The Turtleneck Affair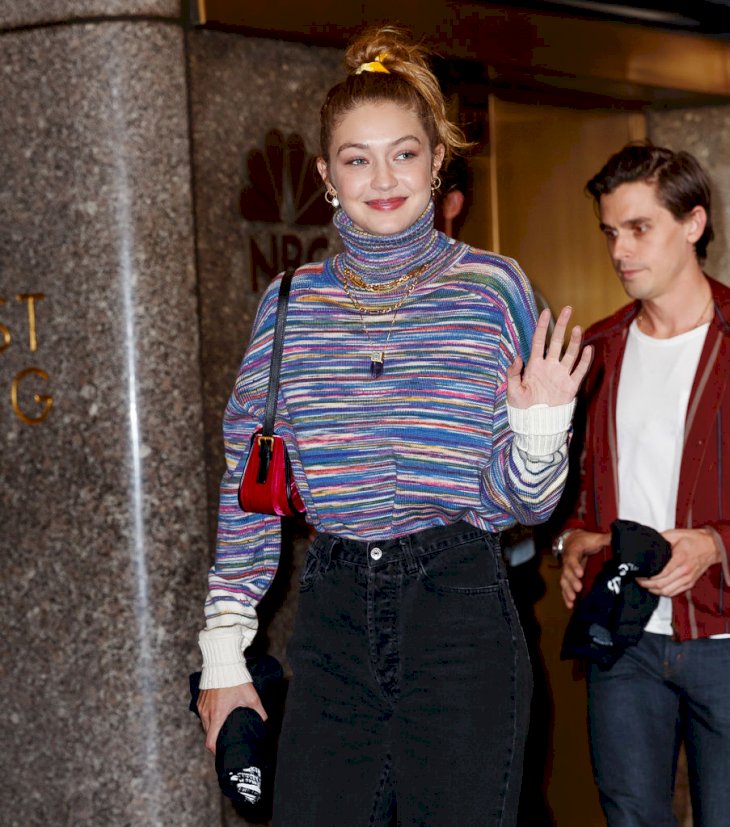 Gigi Hadid heading to SNL Afterparty Photo | Getty Images
Hadid went for a playful look for an SNL after-party with a multicolored turtleneck, which was a major throwback to the 00 era. The model paired her sweater with high-waisted jeans, colorful pointed-toe booties, and a tiny purse to modernize the look.
The Pink Jumpsuit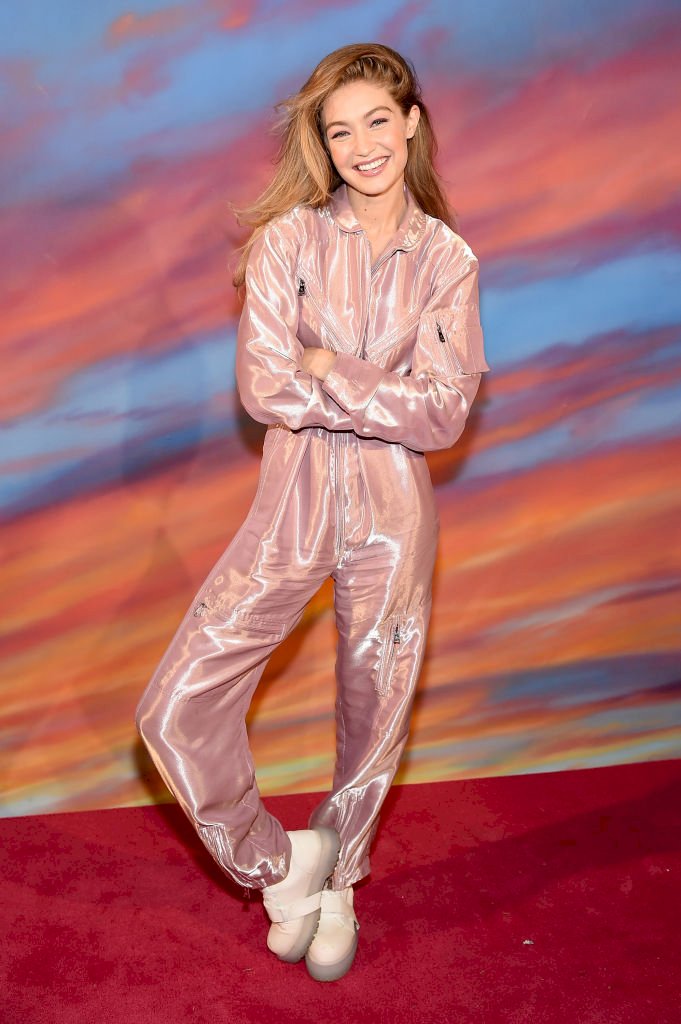 Gigi Hadid backstage at the Brandon Maxwell show Photo | Getty Images
This shimmery pink jumpsuit is giving us 00s Britney Spears. You can also draw similarities between this outfit and the shiny PJs that famous celeb twins MaryKate and Ashley wore for "Two of a Kind."
Denim on Denim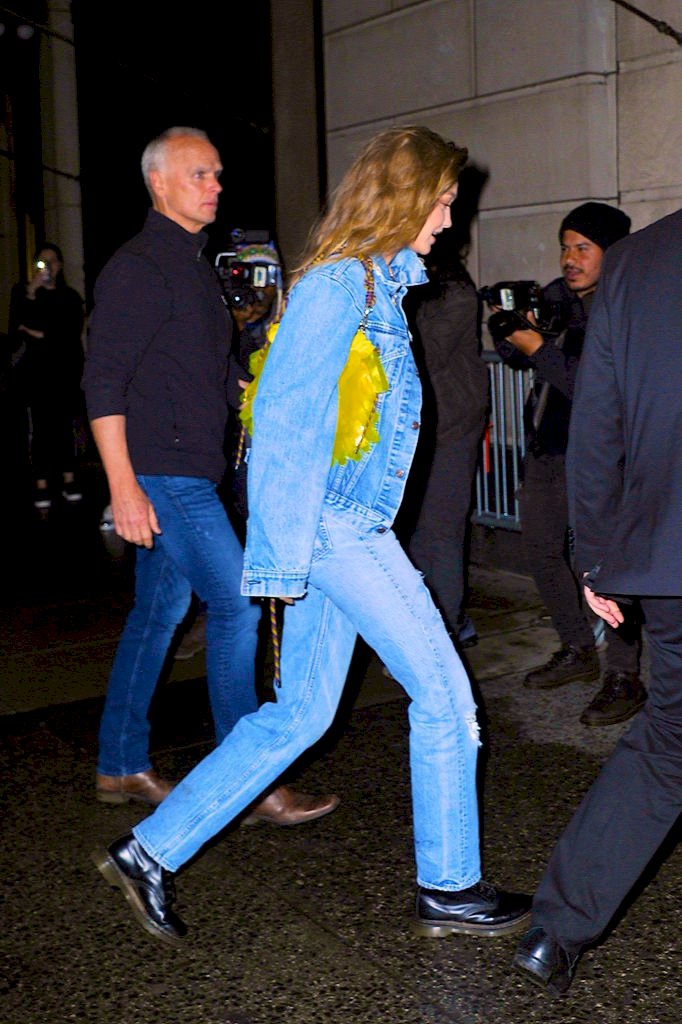 Gigi Hadid in Manhattan Photo | Getty Images
If you remember Justin Timberlake and Britney Spears on the red carpet decked in literally in all denim, then you'll know how accurate Hadid's outfit is. This denim on denim ensemble is just part of the models love for her 200s denim (she also had a denim themed birthday party, so you know this is serious)
Bustier and Low Riders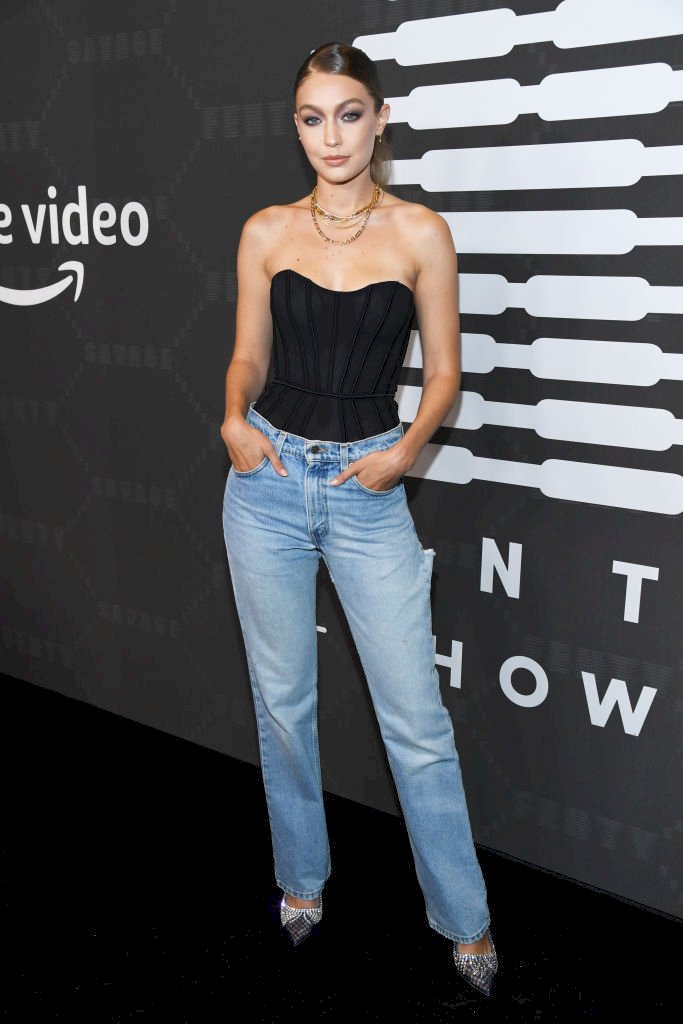 Gigi Hadid at the Savage X Fenty Show Photo | Getty Images
Bustiers may seem like a new addition to the fashion circuit today. However, bustiers especially paired with low rise flared jeans was frankly a uniform of the 2000s. So, of course, Hadid hit the mark with this outfit.
2016 Met Gala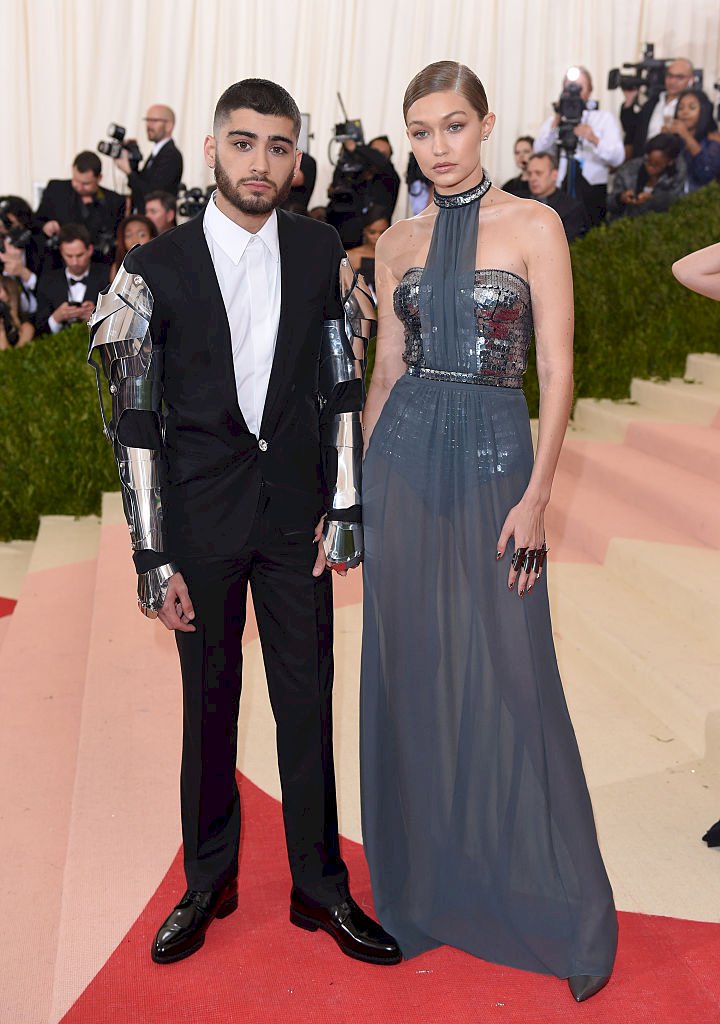 Zayn Malik and Gigi Hadid at the Costume Institute Gala at Metropolitan Museum of Art Photo | Getty Images
On the topic of corsets, the model proves she is a fan of a corseted bodice. She rocked the look through a gown worn during her 2016 appearance at the Met Gala. Moreover, look at the halter neckline; it was practically 2005 all over again.
Black On Black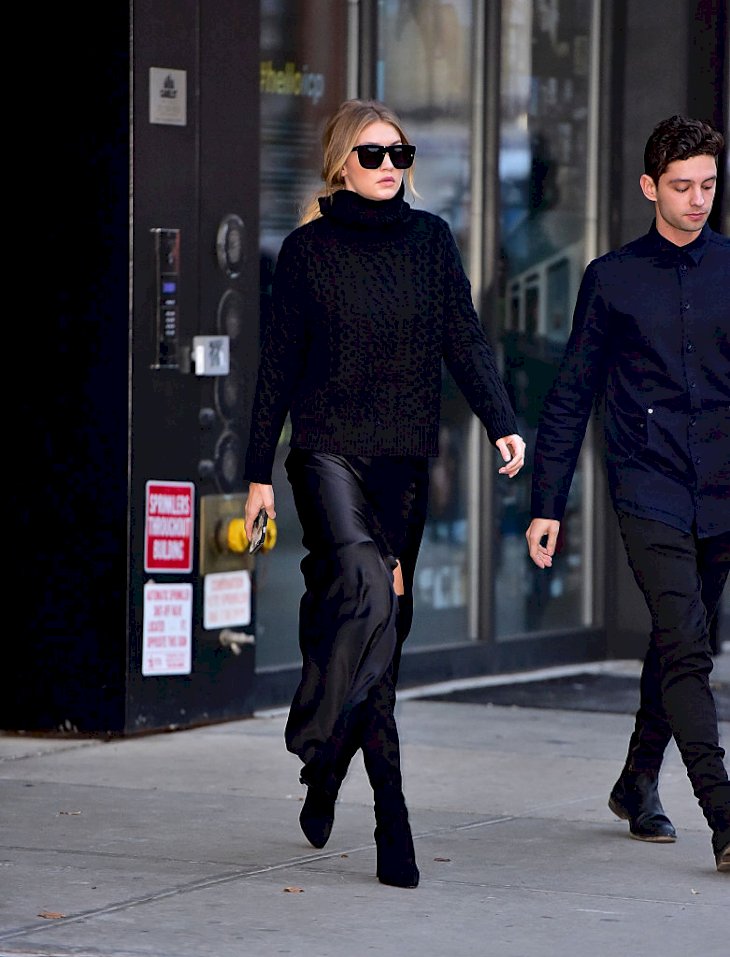 Gigi Hadid on the streets of Manhattan Photo | Getty Images
Hello, silk skirts with a daring slit. Hadid wore the boots (literally) off of this all-black look. She paired her silk skirt with thigh-high boots and a chunky turtleneck that gave us all the chicness of the early aughts.
Spaghetti and Jeans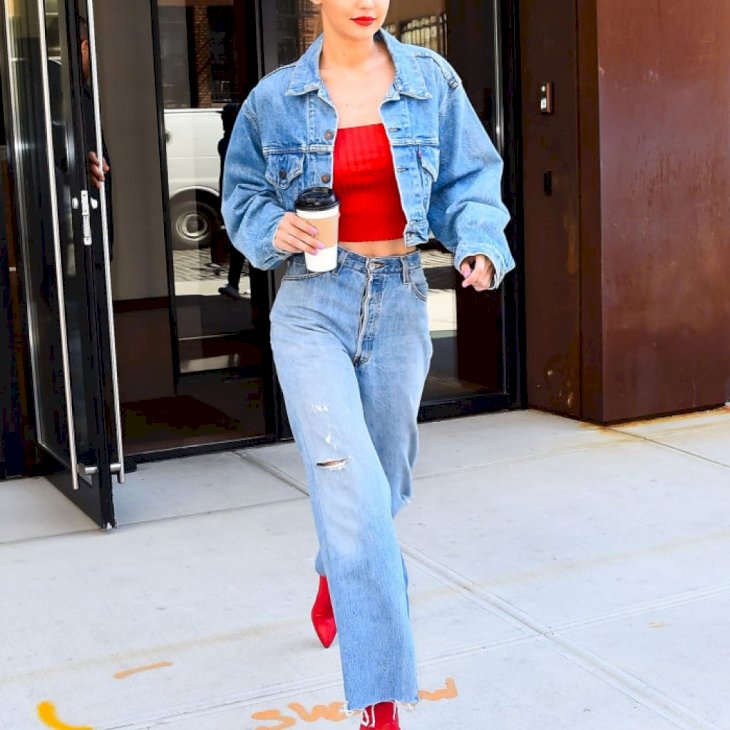 Gigi Hadid in Soho Photo | by Getty Images
The spaghetti strap tank tops had a hold on the 2000s like no one else. Paired with jeans, the outfit was almost a uniform. Hadid, of course, makes a strong case for returning the trend in this extraordinary number.
The Timeless City Slicker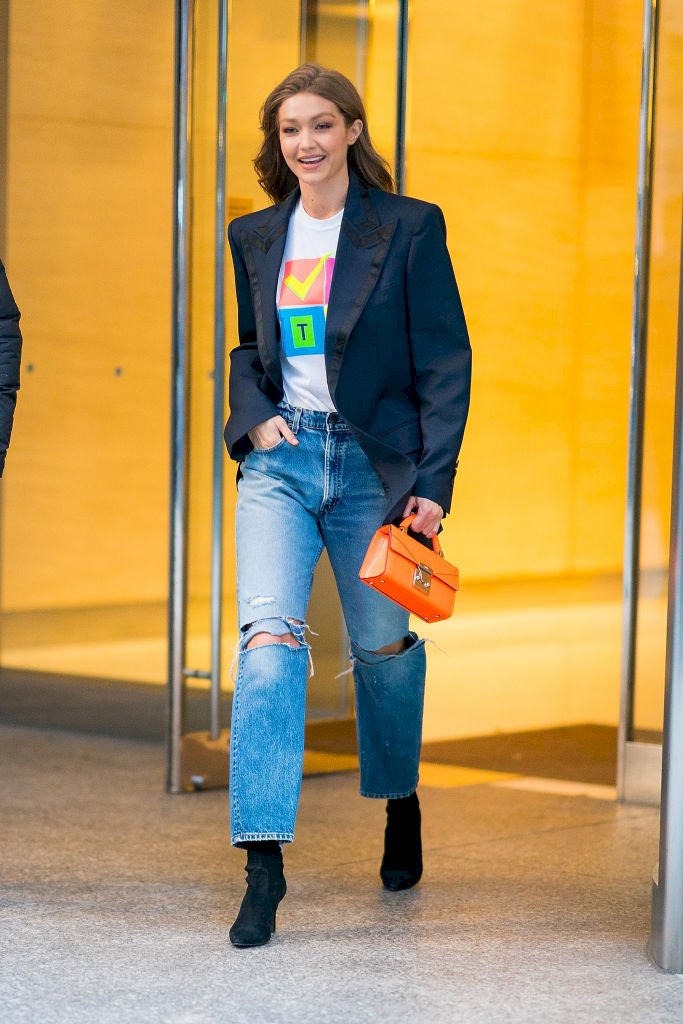 Gigi Hadid attending fittings for the Victoria's Secret Fashion Show Photo | Getty Images
Blazer. Shirt. Jeans and Boots. This combo is very 00, but it even surpasses it too. Hadid's look is super ageless and quite timeless as well. Furthermore, it's so difficult to mess up.