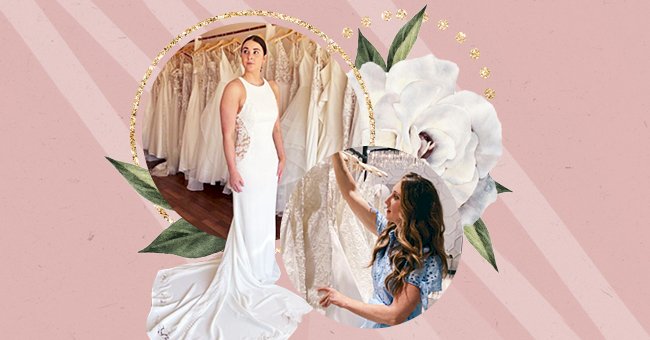 10 Tips For Buying Your Wedding Dress
The wedding dress: there is no more remarkable and emotionally engaging purchase than this one. It is a unique moment, and for this reason, it is full of countless expectations.
You will find yourself choosing a dress from dozens of essential dresses, including layers of silk, lace, or tulle, and looking for the best match with the veil, accessories, and wedding shoes.
How not to be wrong? These tips will guide you as you go from shop to shop looking for the perfect dress.
1. Be Prepared
Awareness is the most powerful weapon you can have before you even go to the wedding shop. It is about arriving prepared for the first date, having stocked up on catalogs of wedding dresses, magazines, and fashion shows.
Try to get an idea of ​​the trends and proposals of the current collections by dreaming, in total relaxation, on the sofa at home.
2. Have A Staff At Your Service
Always make an appointment at the atelier. This will allow you to have a staff at your service who can dedicate time and attention to you during your research.
In short: never improvise and if you want competent advice, avoid weekends because they are increasingly crowded with appointments.
3. Choose Your Dress According To Your Style
The interview with the sales consultant is a fundamental step; do not be in a hurry to wear the models because it is in that dialogue that the key to empathy is hidden.
Tell the style of the event, the location, your expectations, and don't be afraid to set a rough budget: maybe it will be necessary to include cheap wedding dresses discarding the more expensive models.
4. Choose Your Shopping Escort Wisely
Being accompanied by support staff is one of the sweetest and funniest rituals of this incredible moment.
Choose your entourage carefully, perhaps an odd number in case you go to the polls. Ask who you believe to be people with an iron wrist, honest, and with impeccable taste.
5. Take Advice
Communicating your idea of ​​a dress is essential, as is getting rid of preconceptions and wearing a model outside your mental schemes.
Trust the consultant's advice and try to include a model that you would never wear: maybe it is in that mermaid wedding dress that the real love, at first sight, is hidden.
6. Focus On Line, Not Size
It may seem like a superhuman effort, but this is not the time to find the dress that fits you perfectly because you will undoubtedly try larger models than your usual size.
Try to see beyond: focus on the line and the light that radiates that dress on your body. The changes will come later.
7. Move About
As you try on the dress, don't stand still in the mirror-like a porcelain statue. Try simulating movements to test the weight, the opening of the neckline, or the train's swaying.
8. Be Curious
Entering the atelier will lead you into a world made of unknown and precious fabrics. Be curious, and do not skimp in the search for information.
If a lace wedding dress has particularly impressed you, try asking which lace it is and what is the peculiarity of its processing. This point is significant if you decide to have a tailored suit made for you.
9. Try It On With Your Accessories
If you feel you've come to the point, feel free to ask to wear accessories. The veil, a helpful clip to lift your hair, and a pair of bridal sandals to slim your figure will help to see you with a much more defined look in the mirror.
10. Listen To Your Heart
Some say that it is wrong to stop at the first atelier, while others say that if you try many models, in the end, you will not choose anyone.
The truth is that there is no absolute truth but the last golden rule, the one that always applies, is that the dress will choose you. There will be that model that, once worn, will make you shine with a light never seen before, and then the emotion will be so evident that you will be able to recognize it instantly.