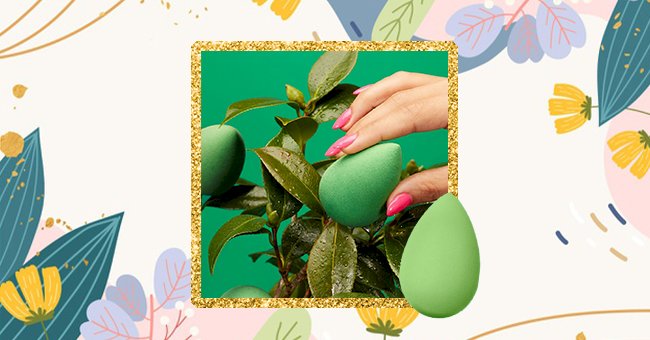 10 Tips To Correctly Use A Beauty Blender
Who needs dupes when your OG king sponge is there to give you a seamless finish? The next time you feel like throwing your used BB away, remember you can use it as a handy nail art tool, eyeshadow brush, and even to touch-up your roots.
If you've tried applying makeup using those brush sets and are looking for something better, look no further than a beauty blender. This oval-shaped soft sponge will alter the way you put on foundation and primer, giving you maximum coverage and flawless blending.
Owning a BB might be easy, but knowing how to squeeze maximum benefits out of it can be tricky. From taking care of your Beauty Blender to using it correctly for nailing your perfect makeup look, here are some expert tips and tricks you should keep in mind.
1.Get Your Skin Makeup Ready
Oftentimes, we blame everything on our sponge when we should be putting more thought into prepping our skin. Experts suggest following through with our skincare routine and getting our skin ready so that the BB can work its magic.
2.Wash To Remove Bacteria & Debris
Washing your Beauty Blender is extremely important as it can become a breeding space for bacteria, dirt, and debris. Your BB will reap the best results when used damp, so cleaning it with a gentle soap like Blender Cleanser Solid will ensure its hygiene and elasticity.
3.Wet The Sponge
It would be best if you dampened your sponge but make sure it's not soaking with water. If the BB is too wet, it will make your foundation messy and leave spots. For best results, using cold water in summers and warm water in winters for optimized blending and seamless look.
4.Prime Your Skin
Experts suggest that opting for your foundation right away might leave marks and cracks on your face. It's better to start with a radiant priming formula and then get on with blending your foundation using your BB.
5.Bounce The Sponge
One common mistake that people make is dragging the sponge on their face rather than bouncing it. To cover the maximum area and apply the foundation evenly, use the sponge's broader side and follow a stippling motion, or pat and dab the desired area.
6.Use The Sides For Seamless Blending
While the broad side of your BB comes in handy for covering larger surface areas, the pointed side is used for fine-tuning. You can use the sides to apply concealer under and around the eyes and the nose area.
7.Use Micro Mini For Precision
Beauty Blender also comes in a smaller size, called Micro Mini. You can use your micro mini sponge to get more precise with concealing, contouring, and highlighting. You can follow the same steps with your BB by using the broader side and pointed edge strategically.
8.Put Your Makeup On Your Hands Rather Than On The Sponge
Another beauty hack is to pour your makeup products onto your hands rather than putting them directly on the sponge. If you don't want your hands to get messy, use the little space available on BB's packaging box.
9.Dry Your Sponge
You don't want a dripping sponge to ruin your makeup bag and all the other products. Please make sure you have dried your BB so that it doesn't harbor bacteria and mold. Use this Blender Defender Silicone Travel Case to let the sponge air-dry.
10.Lesser-Known Uses
You can use your OG sponge to get rid of cakiness by soaking in a little moisturizer and gently dabbing the concerned area. Don't throw away your used BB. Instead, you can use it as a nail art tool to touch-up your roots and get the perfect color pop for your eyes.