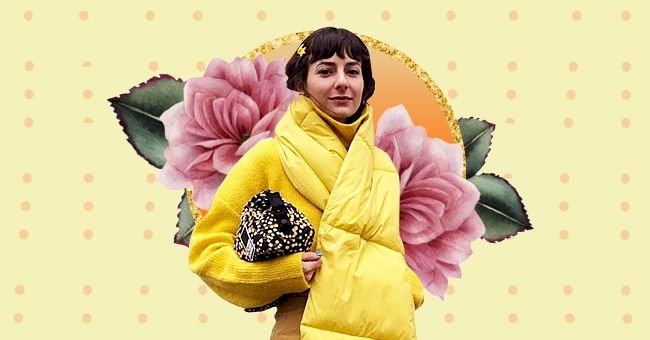 10 Tips To Dressing For An Unexpected Snow Day
Snow days were great when you got to miss school, but things continue when you're an adult. It is essential to know how to dress for this extreme weather to carry out your day's tasks.
Snow can either uplift or dampen your mood depending on your weather and dressing preferences. Unfortunately for those who hate the snow, it can be impossible to avoid in specific locations.
Trying to keep warm and protected from the snow can compromise your fashion choices sometimes. Luckily, we've found ten styling tips to guide us through dressing practically and fashionably on a snow day.
Chic Is The New Black
No matter how many layers you throw on, an all-black outfit will always look chic. Take your fashion-forward look a step further with a colored accessory like the blue bag in this image to add vibrance.
Be One With The Snow
You may hate snowy days, but there's no way you can hate this cozy snow inspired outfit. You can get this look by layering light-colored loungewear with chunky boots and a hat to stay chic and covered up in the snow.
Size Up On Your Puffer
Puffer jackets are functional and stylish clothing items for cold and wet weather making them perfect for snow. Buy an oversized puffer to throw on over your layers for an easy and trendy outfit elevation.
One Practical Piece
If you can brave the cold in honor of fashion, rely on one practical garment to keep you warm. A teddy coat gives you leeway to experiment with an outfit, but we recommend boots instead of kitten heels.
Layer In Proportions
You may be tempted to throw on as many layers as you can on your body resulting in a material mess. It's best to keep things streamlined with skinny jeans and trousers at the bottom if you are going all out on top.
Make A Statement
Winter colors and textiles are predictable, so switch things up and have as much fun as you would in spring. Go for bold colors, embellishments, silk garments, feathers, florals, and furs to stand out.
Keep It Cropped
If you accessorize and layer well, you can pull off wearing a cropped top on a snow day. Don't be afraid to show some mid-drift when you have on a good coat, shoes, and other chic and warm accessories like hats.
Buy A Bigger Coat
The trick to layering enough on a freezing day is a big enough coat for all of your clothes. Go one or two sizes up when looking for the perfect winter coat for multiple layers.
Have Fun With Prints
A chic black coat will always be a classic but printed, and colored coats add so much more personality. Enjoy expressing yourself with a bold coat of your choice and accessorize with your favorite pieces too.
Update Your Accessories
Everyone expects to see berets, beanies, gloves, and scarves on a snow day, so spice things up a little. Try to source opera length gloves, unique puffer style scarves, and more to make your look exciting.