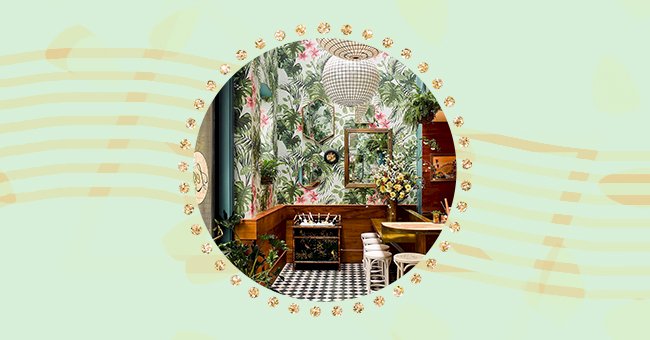 10 Tips To Give Your Home A Spring Makeover
The arrival of spring brings long and sunny days, and mild temperatures make it necessary to replace the warm winter wardrobe, to make room for lighter and more colorful garments. Like the wardrobe, the home also needs freshening up in spring.
This is an ideal time to devote yourself to major seasonal cleaning and tweaking of details. Living in a well-kept apartment in harmony with your mood promotes well-being and creativity.
It takes very little to change the interior atmosphere: a vase of fresh flowers or a coat of paint on the walls, and here you will feel like living in a completely new house! It's time to get ready for a whole new interior look.
1. Add Some Plants
There is nothing better than using colorful flowers and plants to give your home a spring look, which is essential for renovating your home during the summer. You can buy plants with spring flowers and use them to embellish shelves and wall units.
They will give a green, colorful and lively touch to the rooms. Those who have little time to devote themselves to plants at home, on the other hand, can opt for succulent or evergreen plants.
2. Introduce Colorful Plate Art
Is your living room wall white and dull? There is no better occasion to bring out the artist in you: that wall is your blank sheet to fill with your imagination.
Colored or designer plates, vintage or brand, are strictly to be hung in a white or plain painted part. If you don't find the dishes you want around, you can always make colored plates with your hands.
3. A Cheerful Bouquet In The Kitchen
When buying plants for the home, don't neglect the kitchen. A vase filled with your favorite flowers for the season would add a touch of spring to your kitchen.
If, on the other hand, you love DIY or have small children at home, you can indulge yourself in creating personalized vases, at low cost and with great emotional value, using old recycled materials, such as jars, bottles, fabrics, and beads.
4. Colorful Furnishing
To renovate the house, from time to time, you can buy new pieces of furniture and place them next to those already present, to give it a touch of modernity.
The easiest to find and low-cost furnishing items are chairs. These are very versatile furnishings that you can place in any corner of the house without creating clutter. Choose colorful ones to add freshness to your home.
5. Make The Wall Interesting
Spring is the right occasion to add liveliness to your home, and an empty wall is just the perfect backdrop for lights, paintings, decorations, and much more. A blank wall also lends itself to being revolutionized with a bit of color or wallpaper.
Go all out with your creativity and do something different. You can also settle for wallpapers that are bright and colorful. Floral wallpapers are also a great idea to use.
6. Floral Ceilings
Another great tip is the installation of your flowers on your ceiling. If you do not have enough space to show off vases, the ceiling becomes another option to add your flowers.
This also gives the room a different look and feel. Nothing screams an introduction of spring like a creative floral decoration on your ceiling. Your friends and family members would also love it.
7. Bedroom Art
If paintings with canvases and paintings were once in fashion, now it is enough to hang simple colored wooden frames with minimal subjects to give freshness and liveliness to the house.
You can personally create your paintings' subjects by cutting and printing spring figures, such as flowers, seasonal fruits and vegetables, trees, vegetation, and so on.
8. Throw In An Interesting Rug
New season, new carpet. The piece of furniture that never sets! It's time to put away the dark and winter-toned rugs to unroll a riot of freshness and brightness. The carpet is decisive for warming the environment and making the house more welcoming.
Pastel color palette, lively and bright patterns will enliven all rooms and give it a lively atmosphere. You can choose geometric patterns instead of the usual floral patterns to fit your space.
9. Mix And Match
Who says you can't have it all? Are you confused about what piece to place where? Why not have them all together in the same place! The contrast will create an eye-catching effect that is picture-worthy.
However, it is safe to have one or two colors as the focal point so that you end up creating art rather than trash. The floral wallpaper here contrasts with the art, but they share shades of blue, pink, and red, matching the chairs and the rug.
10. Keep It Simple
Beautifying your home in spring is a project that you can also achieve by purchasing furniture and furnishing accessories, giving a touch of modernity to the environment.
Opt for a colorful blanket or a throw pillow if you don't want to upset your home's overall look and feel. You can still keep it simple while letting the spring season know that you are ready to take it on.