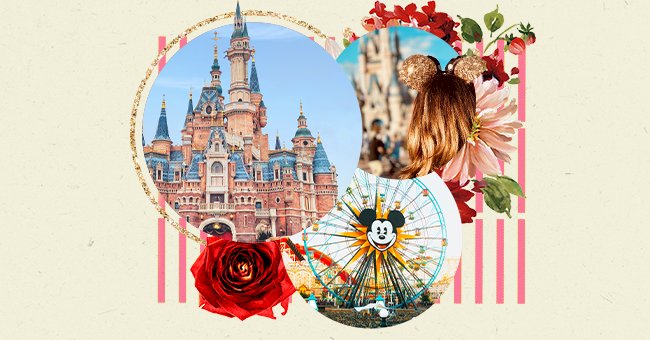 10 Tips & Tricks To Know Before Your First Disney World Trip
Walt Disney World in Florida is arguably one of the happiest places in the world. Obviously, there are several reasons why, starting with finding yourself in a magical world, a world that takes you back to childhood but with adult eyes.
However, for those new to Walt Disney World, the sheer amount of things to plan, think about, choose, and book can also become a source of stress before and during the trip.
If you are lucky, you can choose your dates of stay. You will be able to avoid specific periods of the year and optimize your visit. These tips will help your planning stage.
1. Take A Look At Crowd Calendars
First, let's talk about the ideal time to go to Walt Disney World. To choose the perfect time, take a look at crowd calendars to help you. This tool is essential to see the number of visitors to the parks to match your availability during the busiest periods. This way, you can avoid the crowds if being among too many people is not your forte.
If it's your first time discovering Walt Disney World, do not visit during the Halloween and Christmas periods, which are the most crowded. Going out of season allows you to see the peak in attendance drop and enjoy Walt Disney World more!
2. Book In Advance
To you who is always last minute for your dates, at work, and even for your vacation, believe me: you will have to prepare in advance to go to Disney! You should know that the complex covers more than 111 square kilometers!
There are four theme parks - Magic Kingdom, Epcot, Hollywood Studios, Animal Kingdom -, and two water parks - Typhoon Lagoon and Blizzard Beach. So, you can imagine that the Parks are huge and crowded with people, so be patient and think carefully about what you want to do in advance to make sure that your stay is as pleasant as possible!
3. Consider The Extra Magic Hours
Another very good pro-tip to know before deciding which hotel to stay at for your trip. Some of the Disney hotels come with the possibility of having "extra magic hours" that allow you to have the park almost all to yourself!
This isn't something to overlook, especially if you're planning to go on vacation with a large group of friends or family and can't agree on what attractions you want to do! At that point, you will be thrilled to have the park almost empty for a few hours to make the most of it! The rest of the day after, you can do your shopping in the air conditioning.
4. Make Good Use Of Your Fast Passes
One essential thing to remember when booking your stay is to think carefully about your Fast Passes! A real-life saver if you want to be able to enjoy your holidays without waiting two hours at each attraction! Also, you can book Fast Passes online, with small electronic tickets that allow you to go ahead of the line at three attractions per day!
But you can imagine that almost everyone uses this option, so it is all the more important to plan if you want to be sure to have all the attractions you wish to! Plus, pro-tip: when you stay at a Disney hotel, you can select them up to 60 days in advance, which gives you even more chances to get the most popular attractions.
5. Be Prepared For The Rain
The better prepared you are, the better prepared you will be if minor inclement weather disrupts your stay. Many people, unprepared, will hasten to leave the parks as soon as the rain starts, which will allow you, well equipped, to visit attractions more quickly because the crowds will have diminished.
If the rain bothers you, take the opportunity to visit the Disney hotels; with the monorail and the buses, you will be able to move in the dry and thus enjoy this rainy day anyway. Lots of hotels have arcades. Contemporary has the biggest arcade, so it's an added idea to keep kids entertained on a rainy day.
6. Plan Your Visit To The Parks
Before leaving the house, it is highly recommended that you take a tour of the parks. Print maps of the different parks, familiarize yourself with the site maps, and list the attractions you don't want to miss.
Since there is so much to see, do and try out, if you don't plan your days, you could end up wasting a lot of time on the spot.
7. How To Buy Park Tickets
Opt for an onsite Disney Hotel. You will be able to purchase a vacation package on the official Walt Disney World website, including accommodation and tickets to the Disney parks. Alternatively, it is also possible to buy only the overnight stay from the site. Then you can add tickets for the Parks, buying them with a discount from partner sites.
Usually, when there are no particular offers on the official website, it is convenient to purchase accommodation and tickets separately without losing the benefits provided in Disney hotels.
8. Parking Area
In case you are not at a Disney Resort and cannot simply be transported directly to the park from the hotel lobby via one of the Disney transportation systems, you will need to take care of parking. Arrive early to sort this out.
Disney World is a colossal structure. After you've parked, there are at least forty-five minutes before you scream for joy on Space Mountain. Don't worry, some trams take you from place to place, but make sure you remember where you parked! Use your camera phone to take a photo of the section where you parked.
9. Where To Eat
As you can imagine, even at Walt Disney World, table service restaurants cost more than Quick Services. To give you an idea of ​​the price, we can tell you that you will spend twice as much as you would on Fast Food in a restaurant with table service.
If you want to get a precise idea of ​​how much you could spend and the dishes you could find in restaurants, you can directly consult the menus on Walt Disney World's official website.
10. Rider Switch
Disney has a service called Child Swap or Rider Switch. It allows young children to wait in a particular area while one takes a ride and another stays with the baby! Height requirements for all rides are available online. As you approach the line, tell the cast member that you wish to use the pilot switch.
They will give your group a ride, and part of your group will pass through the line. It is similar to a quick ride, while someone in your group waits with the baby, then switches. Since fast passes are limited and don't count towards that quota, it could be used as a way to double the number of quick passes you get in a day!