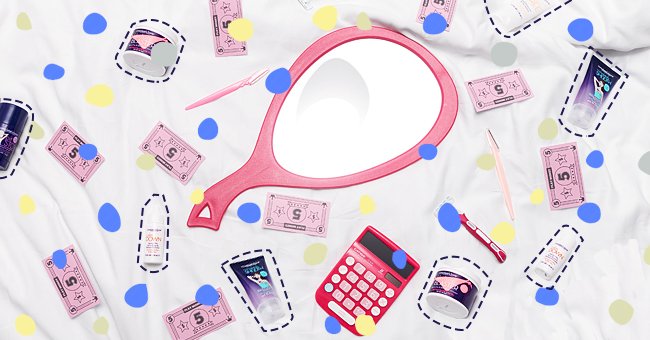 Our Pick: A Moisturizer For Every Budget
Our skin needs all the care and protection, especially when the weather outside is cold and frosty. Makeup or no makeup, everyone needs a good moisturizer to keep their skin feeling tender and soft.
While any moisturizer would do the trick, a good moisturizer promises much more. If you want your skin to feel hydrated, soft, healthy, and fresh, choose a moisturizer that brings you all these benefits and fits right in your budget.
It may feel like a hassle to choose the right moisturizer, especially when there are so many options available. This is why we bring you a selected list of carefully picked moisturizers that can fit every budget.
Student-Friendly: Neutrogena Hydro Boost Gel
This water gel promises to leave your skin feeling cool and hydrated. One of the main ingredients includes hyaluronic acid, which gives your skin a healthy and fresh look.
Neutrogena Hydroboost, like the name suggests, will boost the water content in your skin and prevent it from becoming dry and patchy. It is an ideal choice for people who have oily skin.
Mid-Range: Olay Regenerist Micro-Sculpting Cream
Try this magic cream if your skin has lost its healthy, soft look. This face moisturizer comes packed with peptides that are specifically designed to restore the plumpness in your skin, leaving it feeling smooth and oil-free.
Unlike most moisturizers, Olay Regenerist quickly gets absorbed in your skin. It also helps rejuvenate your skin and restore its smooth and even texture.
Mature Spender: Nivea Q10 Day & Night Cream Combo
This is the perfect pick for your day and night-time skin-care routine. Nivea Q10 Day Cream comes with SPF 15 to protect your skin from harmful UV rays and restore its radiance. The product promises that if you use it regularly, your skin will feel healthy, and bright.
Just like a good night's sleep helps us recharge, Nivea Q10 Energy Night Cream works wonders on your skin overnight. Use this cream before falling off to sleep and wave your dull skin goodbye. It also claims to be great for anti-aging.
Money Savvy: Elf Holy Hydration Face Cream
Say hello to hydration and goodbye to dryness with this moisturizing cream. Like its name suggests, this face cream comes with the added benefits of hyaluronic acid and peptides that hydrate your skin and give it a tender look.
The best part is that you can use this moisturizer on the go because it is fast-absorbing and oil-free. Apply this before doing makeup, and your skin tone will instantly feel smooth and even.
High Spender: Body Shop Vitamin C Moisturizer
Enriched with Vitamin C rich camu extracts from the Amazonian rainforest, this cream helps your skin regain its radiant look. Vitamin C also acts as a glow booster and skin hydrant and is ideal for skin that feels tired, rough, and grumpy.
If you are worried about your dull complexion, use it for an even tone and clear skin. The light-weight gel particles will act as boosters for giving you a daily dose of radiance and glow.
Penny Conscious: Simple Hydrating Gel Cream
This unscented, hydrating gel comes packed with essential minerals and plant extracts. If you're suffering from dry, patchy skin and don't like the idea of applying heavy moisturizers, then this cream is for you.
It gives your skin all the hydration it needs without feeling too heavy or sticky. Use it to get rid of uneven and dull-looking skin.
On A Budget: Versed Dew Point Moisturizing Gel Cream
Dew Point Gel comes with a combination of aloe leaf juice and green tea extracts. This lightweight moisturizer has been carefully designed, keeping in mind the need to achieve hydrated and healthy-looking skin ready to survive the harsh winter rains and snow.
The green tea also comes as a welcome respite for your tired-looking and grumpy skin. Use this cream on the go because it gets absorbed quickly and leaves your skin feeling soft and lustrous.