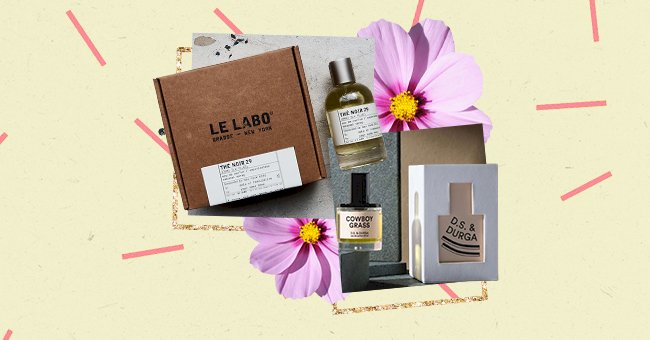 10 Unique Perfumes That Won't Remind You Of Anyone Else
Many people like wearing perfume because they like having a scent that lingers. Many people might enjoy having a signature perfume that other people easily associate with them, whether or not they're around.
As such, while there are popular fragrances that are widely enjoyed and easily recognizable, it's nice having a scent that's both memorable and uniquely you.
For little known perfumes that will leave a big impression wherever you go, try these unique perfumes that stand out from the rest:
Stora Skuggan Mistpouffer
If your desired scent evokes a sense of mystery, Mistpouffer is one to check out. The smell is deep and earthy, and the scent of fig leaf pine.
Frédéric Malle Portrait of a Lady
Prepare yourself to be showered by compliments and questions from people who just can't get enough of this fragrance. The unique scent has notes of rose, red fruits, and cinnamon.
Byredo Lil Fleur Eau de Parfum
The site Bryredo site describes this fragrance as a "heady, surging world of youthful emotions." The scent has notes of crisp rose with center notes of warm amber and white-saffron.
D.S. & Durga Cowboy Grass
Capturing the essence of the wild outdoors without the thick sweat smell that might accompany the experience, the Cowboy Grass fragrance has notes of wild grasses and flowers.
Le Labo's Thé Noir
Le Labo's Thé Noir is a genderless fragrance with a deep woody scent that lasts and lasts. It has notes of light of bergamot, fig, and bay leaves.
Le Labo Santal 33
Le Labo has become a stand-out fragrance brand with its unmistakable packaging when it comes to unique and memorable scents. Santal 33 leaves a lingering sensual smell of leather, cardamom, iris, and violet.
St. Rose Vigilante Eau de Parfum
Vigilante is slightly smoky and almost sweet. You not only get a gorgeous perfume, but St. Rose creates a playlist to accompany each of their fragrances.
Memo Marfa Eau de Parfum
It's a little sweet and warm, boasting cozy notes of orange blossom, tuberose absolute, and white musk, creating an unforgettable smell.
Roads Harmattan
Harmattan is a pleasantly unusual scent. Its simultaneously spicy, fresh featuring head notes of lavender, saffron, and black pepper.
Maison Louis Marie No.11 La Thémis
If the color green had a smell, this fragrance bu Maison Louis Marie would be that. It is a minty fresh fragrance infused with basil and eucalyptus.