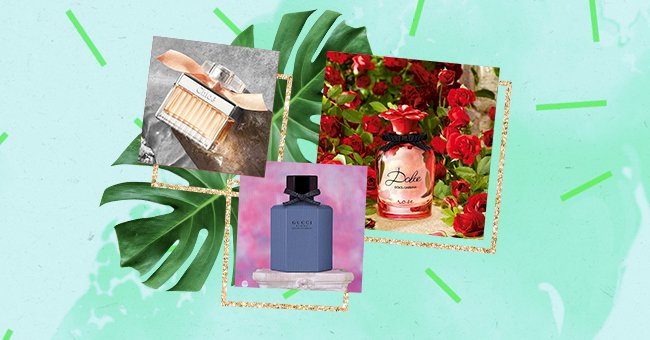 Our Pick: 10 Spring Perfumes Perfect For The New Season
With spring and the arrival of fine weather, we inevitably count on floral scents. And why not try a change this spring? Temperatures are rising, and the sun is once again showing its tip. This is the perfect opportunity to change your scent, don't you think? Get in tune with nature and the roaming freshness of the season.
Spring, typically, represents sunny days' return, the days that get longer, and the trees adorned with their leaves and buds. Little by little, you start to put away your thick sweaters as well as jackets in the closet, and you hesitate to put away your perfumes with powerful and enveloping notes for a few months.
Sour, fruity, or flowery, the fragrances for the spring season have not finished titillating your senses. From the latest novelties to essences revisited for the beautiful season, spring fragrances are selected as fresh as they are light.
1. The 7 Virtues Vetiver Elemi Eau de Parfum
Vetiver essential oil has aphrodisiac properties blending with natural pheromones. This unique formulation with precious elemi makes this sensual Vetiver a popular scent for women as well as men.
With spicy heart notes of cardamom, cumin, and nutmeg, this fresh rendition is anchored with warm cedarwood base notes. This perfume also helps sustain farmlands devastated by the 2010 earthquake as their farmers in Haiti are reducing soil erosion by harvesting Vetiver root.
2. Marc Jacobs Daisy Eau So Fresh Spring Eau de Toilette Spray
Capturing the airy essence of nature and the innocence of spring, the daisy spring limited edition perfume for her is a seasonal twist on the classic daisy fragrances. Daisy Marc Jacobs Eau so fresh spring is a comforting, fresh scent with notes of green tea blossom, matcha, and a bright burst of pink pepper.
Transport yourself to a world of blooming daisies and lush greenery with the Daisy Marc Jacobs spring limited edition perfume.
3. Chris Collins Sweet Taboo Extrait de Parfum
Warm and inviting with a wink, this scent will become an obsession. This fragrance inspires you to break taboos in search of pleasure. Gourmand notes like coffee, cardamom of Guatemala, and also vanilla create a seductive atmosphere few can resist.
This alluring, addictive unisex fragrance is also composed of cacao abs and Somalia's incense with twenty-four percent fragrance oil. However, the nose behind this Extrait de Parfum is Nathalie Feisthauer.
4. Gucci Flora Lavender Gorgeous Gardenia Eau de Toilette
Gucci Flora Gorgeous Gardenia retains the distinctive composition of red berries, white gardenia, frangipani, patchouli, and brown sugar. The fragrance represents a love letter to the beauty of nature, spring as well as sensuality.
The opaque lavender hexagonal bottle is decorated with a black bow around the neck. The floral print on the box dates back to 1966 when Vittorio Accornero designed it for Monaco's Princess Grace.
5. Chloe Rose Tangerine Eau de Toilette
Rose Tangerine has been developed by perfumers Sidonie Lancesseur and Michel Almairac, who retained the original's distinctive spirit - a fresh and vivid note of rose - as an essential element of the brand.
The rose is refreshed with sunny mandarin's unexpected fruity nuances, while bright notes of black currant and green undertones give an extra dose of sparkle to this elegant fragrance. Cedar and white amber form the base of the perfume.
6. Tom Ford Tubéreuse Nue
Tubéreuse Nue by Tom Ford is an Oriental Floral unisex fragrance launched in 2021. It is a floral Eau de parfum that captures the tuberose, a notorious nocturnal bloom with voluptuous petals revealing a deep sensuality.
Tubéreuse Nue conjures the nocturnal bloom of tuberose, its fresh petals merging with a supple suede accord and Timut pepper to release deep sensuality under the veil of night, with soft musk capturing the afterglow.
7. Maya Njie Tropica
Imagine trading in the dark, bleak and cold setting for a warmer climate far away, with flourishing green vegetation and remote beaches. However, this is where the pace is different, life is simple, and dancing is part of every day. Finally, tropica might be just the ticket to take you there.
The warming fragrance of this Tropica Eau de parfum has been blended, filtered, and also bottled by hand in London using a pineapple, coconut, and sandalwood mix.
8. Dolce & Gabbana Rose
The first Eau de Toilette in the Dolce collection launched in 2021. Dolce Rose celebrates the most iconic of flowers – a symbol of love, beauty, and femininity as well as one of Dolce&Gabbana's iconic patterns. Joyful and full of energy, Dolce Rose is also a rose of exquisite allure.
The flacon shares the soft curves and elegant, feminine silhouette of the original Dolce scent, but now the glass takes on a luminous rosy hue, recalling the rose at the heart of the fragrance.
9. Valentino Donna Born in Roma Yellow Dream Eau de Parfum
This is a fresh, floral perfume for women that twists energetic Italian lemon with damascan rose and also white musk. Donna Born in Roma Yellow Dream combines the bright citrus perfume of lemon with a thousand rose petals' floral scent to paint a scented picture of Rome. This is, however, a romantic golden light that clashes with a neon attitude.
Inspired by Rome's cultures and aesthetics, the multifaceted women's fragrance bottle is designed with the iconic Valentino rock studs. Also, the studs transform the bottle from classic to edgy, energized by a neon yellow signature that echoes the fresh floral scent within.
10. KKW Hearts Rose Gold Eau de Toilette
A textured floral bouquet, this fragrance is gleaming with modern texture and natural dimension, opening with a bright burst of lemon pear water as well as shimmering bergamot.
It has a top note of glistening lemon pear water, shimmering bergamot, pink peppercorn. However, the middle note consists of silk peony buds, rose concentrate, pink tagete, while the base notes scream of pure white moss, warm benzoin, modern glossy musk.