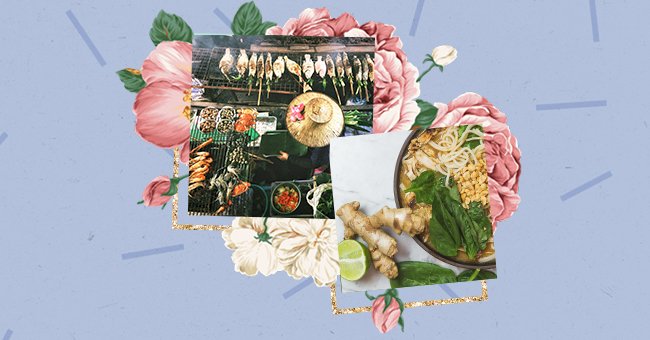 10 Vegan Thai Food Recipes Worth Trying
Filled with spices, veggies, and herbs, Thai food won't let vegans and vegetarians get disheartened. We've rounded up ten Thai dishes that are vegan-friendly.
Thai food, similar to Koren food, is indeed very meaty. But you don't have to resort to Western restaurants while in Thailand and skip Thai food — you can always find ways to veganize a dish or ask the waiter (or street food stall) to do it.
Thai food isn't only nutritious; it's filled with flavor and aroma due to aromatic spices, fresh ingredients, chili, and herbs. Here, you'll find the top ten vegan Thai food recipes and dishes worth trying.
Vegan Pad Thai
The most famous Thai dish can be easily veganized. If you're vegetarian, you can skip the meat and replace it with eggs. For vegans, tofu will replace the egg.
The traditional Pad Thai recipe is made with rice noodles, crunchy nuts, and some veggies like bok choi, carrots, broccoli, and diced cabbage.
Yellow Thai Curry
Curry is another classic dish in Thai cuisine, and this yellow curry is rich in flavor and spices but milder than green and red curries though.
This dish can be prepared with a variety of veggies; you can add the ones you have in your fridge but aren't included in the recipe.
Thai Green Mango Salad
Thai mango salad is mostly done vegan. However, some places might add chicken and fish sauce to the recipe. In this case, you can replace the fish sauce with soy sauce and replace the chicken with fried tofu to add an extra crunchy texture to the salad.
Thai Green Papaya Salad (Som Tam)
Another easy and famous Thai salad. This dish is an explosion of flavor — from sweet to sour, the green papaya gives it a unique taste.
Just like the green mango salad, you can replace the usual chicken or shrimp for tofu (or anything at all) and you can check if you need to replace fish sauce with soy sauce.
Thai Massaman Curry
Massaman curries are pretty famous and traditionally served in southern Thailand. It is a delicious saucy curry full of rich flavors and with lots of veggies.
The massaman types of curry are the closest to Indian curries, and if you're venturing yourself into the kitchen, this is a quick and easy recipe.
Thai Pineapple Fried Rice
This dish isn't only beautiful but is also full of taste and aroma. The most surprising thing is that it is so easy to prepare. Just toss some veggies and nuts into a frying pan or wok with cooked Thai jasmine rice and that's all! If you're cooking yourself, you don't need to serve this meal in a pineapple.
Thai Spring Rolls
These fresh spring rolls are also a good option for fruitarians, as all the ingredients are basically raw. Spring rolls can be filled with anything you want, making them super easy to prepare. Let your imagination and creativity work and add any veggie you wish — from chopped carrots, cabbage to onions.
Thai Mango Sticky Rice
A classic Thai dessert and its Thai name is Khao Niaow Ma Muang. Easier to call in English, isn't it? Thai mango sticky rice is originally vegan, so there's no need to worry here.
Famously served as street food in Thailand and at Thai restaurants is made with only three ingredients: sticky rice, mango, and coconut milk.
Thai Coconut Soup
What about a high-quality yet simple coconut soup? This dish delivers restaurant-quality noodle soup with a touch of lemongrass. The coconut milk gives a creamy base to the recipe and veggies like broccoli, bell pepper, beans sprout, and cabbage.
Thai Stir-Fried Noodles With Vegetables
Another classic stir-fried noodles packed with flavor (like most dishes you've seen in this list), this recipe is mainly done with wheat noodles.
Besides vegetables, this dish is made with a flavorful sauce composed of soy sauce, lime, white pepper, and a good chili dose.