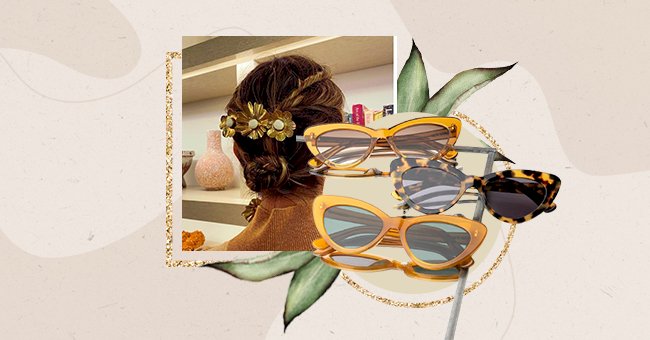 10 Warm Weather Accessories Worth Splurging On
It's time for the sun to shine. If your wardrobe is looking for a sunny upgrade, but you fall in the category where accessories give you more joy than the clothing trends, you're in the right place.
Outfits stand out on their own, but they can look immensely dull without a complementing bag, hat, or sunnies. So this summer, we're prioritizing comfort over uncomfortable, complex items.
If you're looking to make a fashionable statement (who isn't ?), then gather your coins. Cruise through the warmer weather with nothing but your best foot forward with these ten accessories you wouldn't want to miss out.
Birkenstock Arizona Big Buckle
Price: $150
It's no secret that Birkenstocks are loved for comfort. These chunky heeled sandals will be your trusty summer friend as they allow you to stand for long hours while giving you maximum support you might not want to take off.
Illesteva Pamela Sunglasses
Price: $220
Accessorizing works when down to detail. That means this gorgeous pair of Pamela sunglasses are a must-have in your summer wardrobe. They are available in cheetah print and adorable pastel colors, keeping your eyes squint-free from the harsh sun rays.
Ray-Ban Original Wayfarer Sunglasses
Price: $128.80
Here is another pair of sunnies guaranteed to make you look like the summer queen you are. Despite the simple design, the tint on the lense and the subtle logo on the sides is elegantly chic. Therefore, if you're looking for eyewear that goes way past trends, this is your best bet.
Anna Sui Butterfly Meadows Quilted Face Mask
Price: $48
Face masks are now a wardrobe staple, and in terms of creativity, there are tons of varieties and matching moods available. This mask from Anna Sui stands out for its beautiful butterfly design bound to pair well with all your warm-weather fits.
Ugg x Molly Goddard Shearling Slippers in Pink
Price: $360
Besides outdoor activities, what do you put on your feet while you are indoors? These slippers are perfect for the house. They are super fluffy and add the right amount of charm to any room. After all, we see no reason not to marry comfort with luxury.
Ulla Johnson Beatriz Asymmetric Drop Flower Earrings
Price: $185
Whether it's conference meetings or day-to-day activities, there is no excuse not to own a gorgeous pair of statement earrings. We love this set for the beautifully handcrafted rose design that is guaranteed to keep all eyes on you.
Éliou Gabin Necklace
Price: $175
Necklaces are always more interesting when they are layered. Not only do they create dimension on the neck, but they also add a little dash of personality to your outfits. Besides, you're missing out if you don't include this unique handcrafted necklace in your jewelry set.
Loro Piana Floral-Print Silk-Twill Scarf
Price: $550
If you're shy when it comes to incorporating color into your summer outfits, silk scarves are always the way to go. This scarf is easy to tie on your bag or even wear on your head for a more exciting look for your summer wear.
Sophie Buhai Silk-Organza Hair Tie
Price: $220
The nineties are back, and that means organza is the next big thing. Therefore, don't miss out on this summer trend with this silk-organza hair tie. Trust us, your topknots and ponytails will thank you for the extra Instagrammable addition.
Bottega Veneta Intrecciato Leather Mules
Price: $1,270
If you have a few coins to spare on a warm-weather purchase, these Bottega Veneta's are your best bet. They make the perfect statement, so you'll be pretty hard to miss when you strut the streets. Also, they come in two adorable colors, so why not get them both?