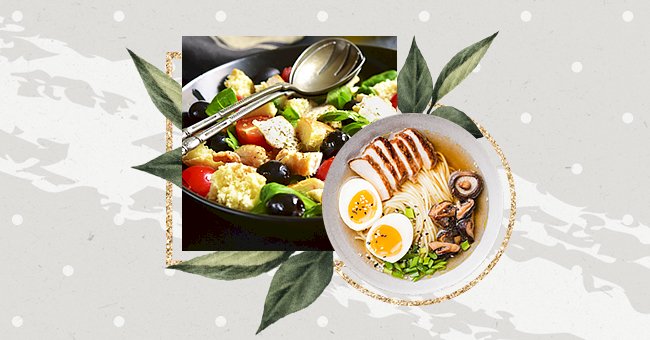 10 Ways To Cook Chicken That Aren't Boring
The chicken is almost everyone's favorite meat. It has a great taste of being quick to cook, light, and very inexpensive. But to vary from the very famous roast chicken, we sometimes lack a little inspiration.
Chicken is boring? Are you kidding me? From the pan, from the oven, or the pot. Under a quinoa cheese crust, coconut and coriander rice, or white wine and butter sauce are irresistibly good!
Do you fancy chicken? Maybe cooked in a honey and sesame marinade or served between two halves of a bread roll? Then these delicious chicken recipes are just right for you.
1. Shredded Chicken Tacos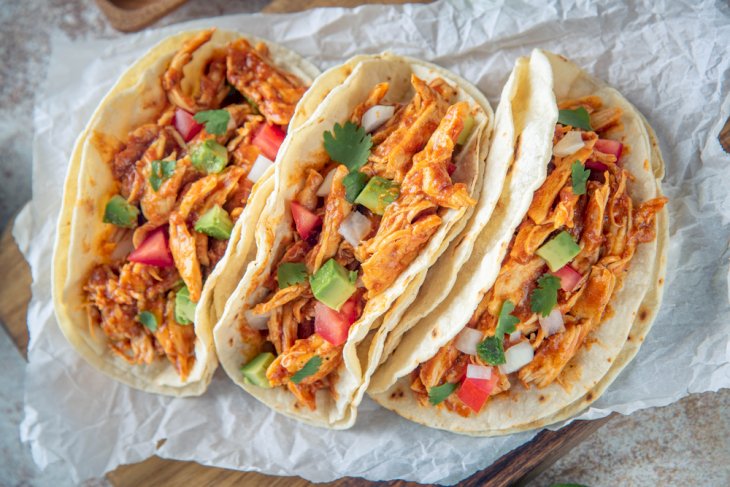 Shutterstock
Take the meat out of the bones, then make the tortillas and your favorite fillings! This might be the easiest way to get shredded chicken tacos on the dining table.
2. Pizza With Chicken, Mozarella, And Herbs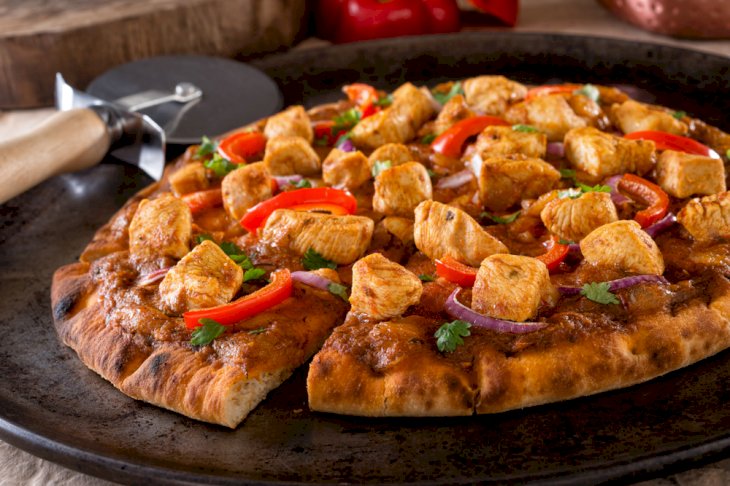 Shutterstock
Anyone who has tried a piece of this delicious pizza does not want another. This pizza is worth every effort: a fluffy, crispy base topped with chicken, mozzarella, and herbs.
3. Spicy Cajun Chicken With Rice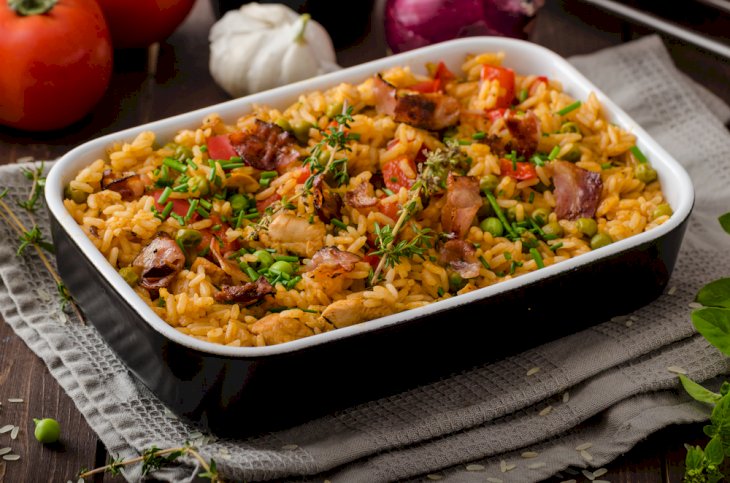 Shutterstock
The secret of this aromatic chicken: the homemade Cajun spice mix. A pinch of pepper, a hint of cayenne, and a little paprika - it couldn't be easier!
4. Panzanella With Chicken, Nectarine, And Mozarella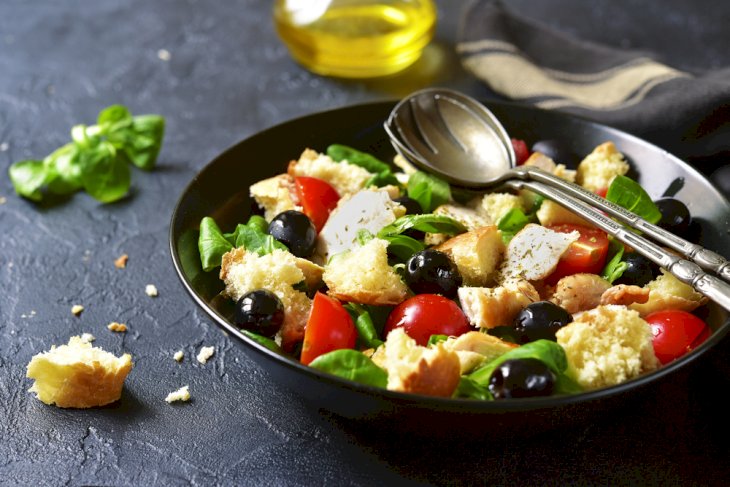 Shutterstock
Chicken, nectarine, and mozzarella - wrapped in a delicate white wine dressing and topped with crispy fried ciabatta cubes - some chicken recipes have it all!
5. Indian Chicken Curry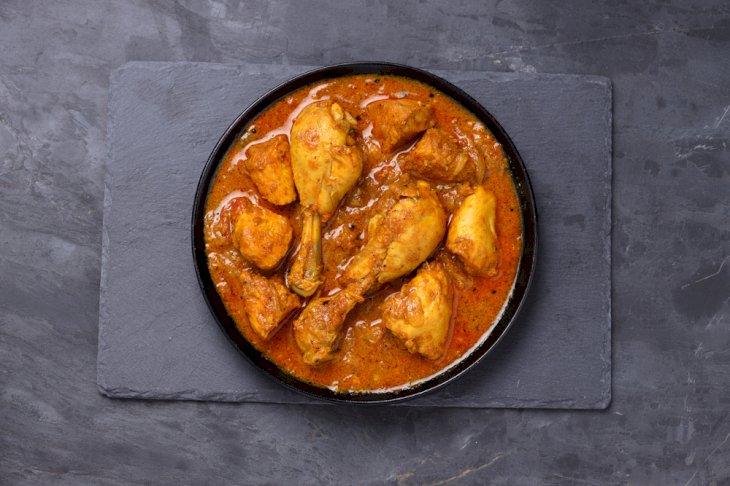 Shutterstock
With this creamy curry from India, everything comes from one pot. Put the ingredients in, put the lid on and wait for the cumin, turmeric, and other ingredients to develop their aroma.
6. Asian Egg Noodles With Chicken And Roasted Sesame Seed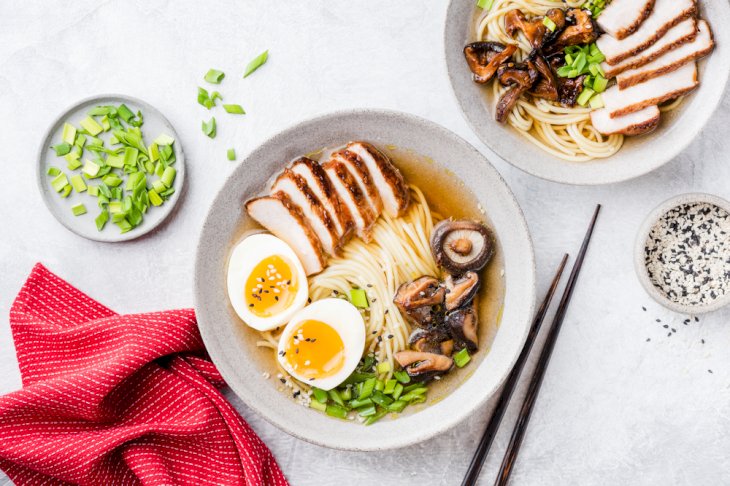 Shutterstock
This meal is a seductive blaze of color with Asian egg noodles, crunchy vegetables, and roasted sesame crunch. But, as is well known, the eyes eat with them.
7. Red Thai Curry With Chicken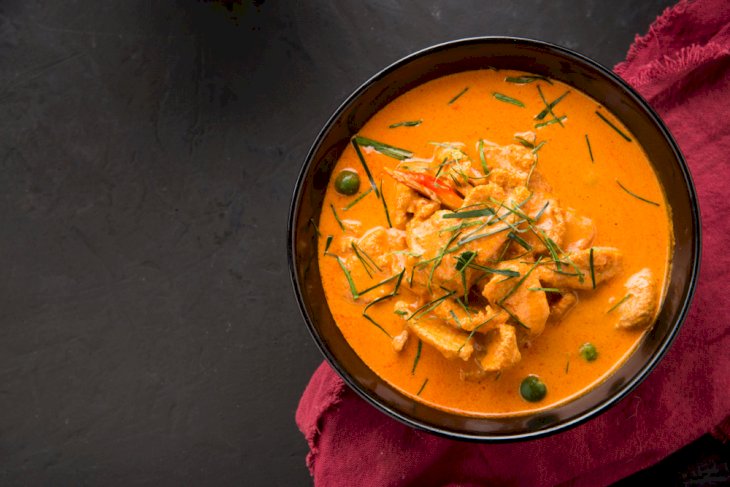 Shutterstock
A delicious Thai curry consists of crunchy vegetables and lots of exotic spices. It gets even better with juicy chicken. A fiery, creamy delicacy!
8. Chicken Parika With Spinach And White Wine Sauce
With this dish, you will bring back the summer! The scent of thyme and white wine, in combination with a spicy paprika chicken - a poem!
9. Avocado Chicken Salad in Tortilla Bowl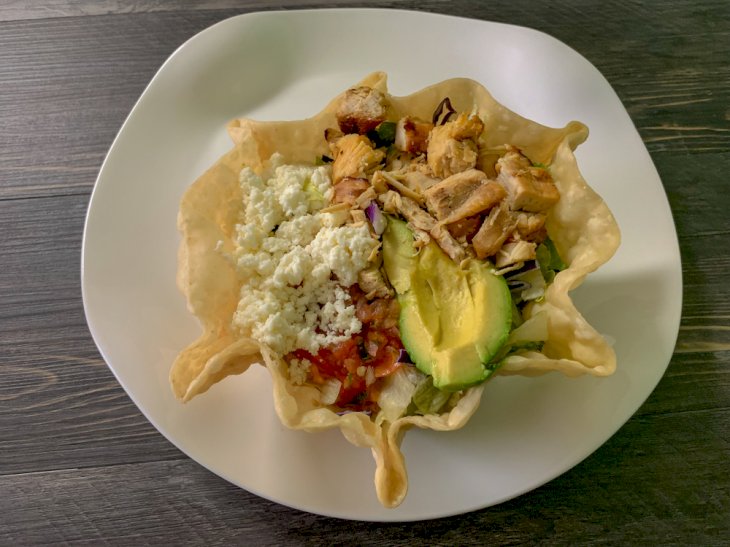 Shutterstock
The avocado is all the rage. One reason is that it is very healthy thanks to its high levels of unsaturated fatty acids. But consistently just placing the avocado on bread is boring and, in fact, the berry (yes, the avocado belongs to the berry family!) It is more versatile than many think.
How about a refreshing avocado salad, for example? If this is also served in an edible bowl, the salad is the eye-catcher at every barbecue party and on hot summer days!
10. Provencal Chicken On Grilled Vegetables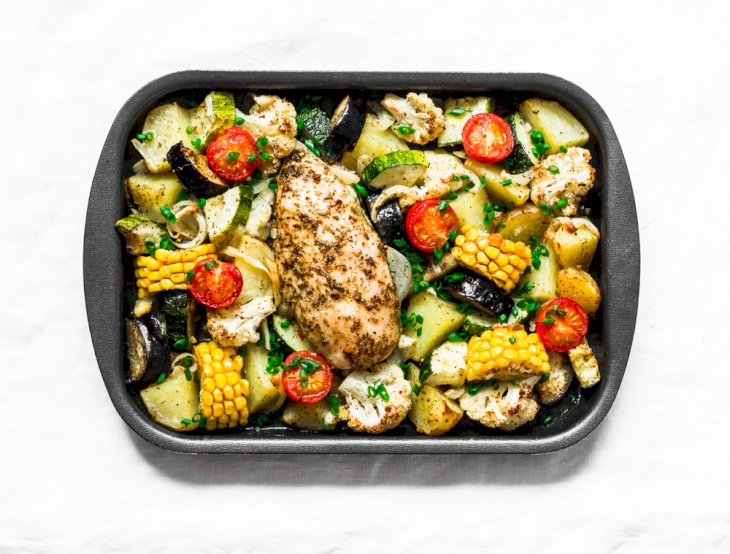 Shutterstock
A quick but sophisticated dinner: the tomato and herb marinade gives the chicken the right kick and goes perfectly with colorful grilled vegetables.