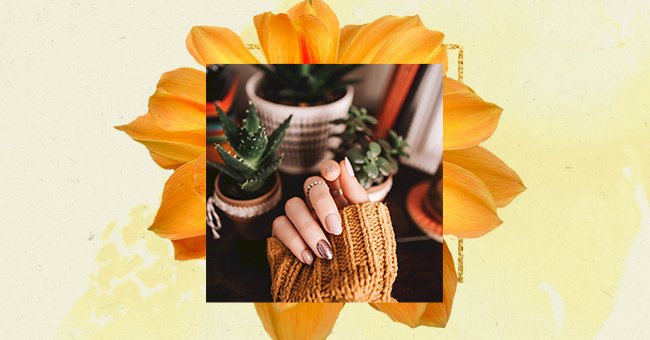 10 Ways To Help Your Manicures Last Longer
The current pandemic made us a lot of things. We've been hairdressers (hello, bad dye job), estheticians, and manicurists. The results vary, but if one thing is sure, we know you've learned a thing or two.
It's not hard to see why you may be tempted to do these beauty rituals at home. Keeping safe is of topmost priority. However, this does not mean we must live with our awkward bob cut and chipped nails. All you need for a more polished look are some clever tips and tricks.
This article will focus on keeping your manicure looking great and wearing longer. Surprise, putting on your fave nail polish without an idea of keeping it will lead to more expensive purchases of nail lacquers. Therefore, scroll below for ten ways to keep your manicures lasting longer.
File Nails Tips When They Chip
You can keep your manicure for a lengthier period, even if they begin to chip away. The nail tip is most prone to this phenomenon. Therefore, take a nail filer and file down the tip until you get rid of the chip. After, apply the topcoat to seal everything.
Moisturize Your Hands Everyday
You wouldn't risk leaving the house without your handy moisturizer, and your skin thanks you for it. The same idea also applied to your hands. Not moisturizing your hands will leave them dry and expose your nail beds to breakage. Daily moisturization will hydrate your nail beds and keep them from breaking.
Use Nail Oil
For a targeted treatment on your nails, include nail oil in your manicure routine. Even after the manicure is done, you want to ensure that your nails and cuticles aren't dry. By using cuticle oil on your nails and cuticles, you prevent them from splitting or breaking easily. If your manicure does not last, this may be a significant reason.
Apply Two coats of Basecoat to The Nail Tips
As stated above, nail tips are more prone to chip off a manicure. Think about all the texting, washing, and typing you do. Therefore, to keep your manicure long-lasting, make sure you add another layer of topcoat to ensure that your polish will have a longer wear time.
Don't Miss The "Free Edge"
The free edge is more than just the tip of your nail. This is the entire top part of your nail. To ensure it's properly sealed, take the basecoat, the polish, and the topcoat all around this area for a chip-free manicure.
Wear Gloves When Doing Dishes
There is no excuse to leave dishes piled up in the sink due to a manicure. However, the harsh cleaning chemicals and hot water are indeed a one-way ticket to ruined manicure-land. To protect your gorgeous polished nails from chipping, make sure you use gloves when washing dishes.
Do Not Pick Apart Acrylics and Gels
A commonly held myth is that acrylic or gel nails ruin your nails. However, let's squash that myth. Nail plates are destroyed when you begin picking, ripping, or over-filling your nails. Doing so will only leave you flimsy and weak nails that will not hold another manicure for longer.
Do Not Use Cold Water To Dry Your Nails
Another myth is that our nails will dry quicker when run or soaked in ice-cold water. When you try to dry your nails this way, the topcoat thickens, making it appear as though your manicure is dry. However, it hasn't dried down all the way, and you are more likely to get dents after.
Treat Smudged Nails With Nail Polish Remover
There is nothing more annoying than a bumpy smudge on freshly done nails. However, instead of starting over or painting over the bump, use a nail polish remover. Dab a cotton swab in nail polish remover and smooth it out. After, paint and seal as usual.
Don't Soak Nails Before A Manicure
Last but not least is this often misused practice. While you may have had your nails soaked even by your manicurist, you will set yourself back if you intend to keep your manicure for longer. Use cuticle oil instead to soften and remove them. Otherwise, your nails will shrink after soaking, and your polish will no longer fit your nails.