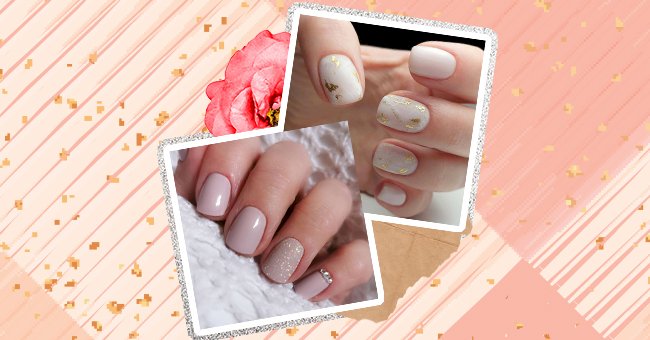 5 Simple Nude Nail Designs Perfect For Date Night
The color nude for your nails is ideal for any season, and depending on your desired pattern, you can go for something dramatic or subtle.
Nude nails are always is in, and you know that if you have your nails done nude, they'll go with just about any outfit. That leaves out any worry you may have that your nails won't match.
Give the perfect didn't-try-to-hard-but-still-cute vibes for your next date night with these simple yet stunning nude nail designs.
Nude With A Splash Of Gold
Choose a nude that fits your skin tone. This design looks beautiful on short nails but can easily look amazing on a long and dramatic nail shape.
Different Shades Of Nude
Play with different shades of nude, from a dark brownish shade to a paler shade. Also, opt for a coffin or stiletto-shaped nail for extra wow.
A Gold Stripe
A nude shade that's nearly a pinkish mauve color with a gold stripe looks pretty. Further, accessorize with some gold jewelry to match your nails.
Embellished
This nail design is for the minimalist who appreciates subtle details. Go for a high gloss top-coat, so your nails look extra shiny but still natural.
A Touch Of Dazzle
A little bit of razzle-dazzle never hurt nobody. This nail design is perfect for any occasion and could even look for a wedding.