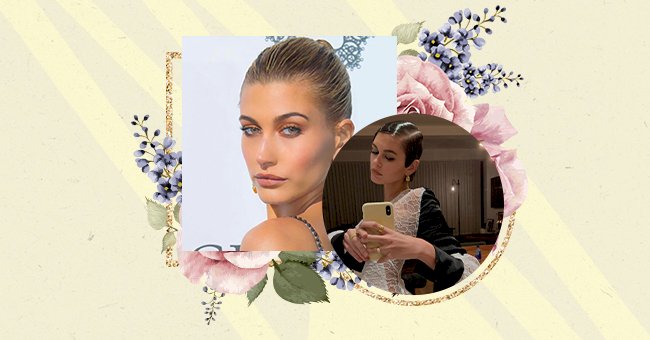 10 Ways To Pull Off The Wet Hair Look This Summer
So you may not have stepped out of the shower or the beach with wet hair, but this is precisely what the wet hair look is. You want the untrained eye to think that's what's you did.
It isn't hard to pull off. You aren't stepping out with soaking wet hair, so you can take a sigh of relief knowing your favorite shirts will be saved. What you'll need is some styling products, and you are set.
Aside from the expected chicness of the entire look, you get to save yourself the potential damage that arises from heat styling. So we've listed some wet hair looks and ways to style wet hair this summer.
The Slick Back
To pull off any wet hair look, you can go about it in two ways. Start on wet hair, mixing a little hair gel and shine cream. Rub the mixture in your hands and smooth it through the hair from front to back.
Comb through to spread it out evenly and smooth out the comb lines with your fingers. To pull off the slick back, comb your hair all to the back like Kaia Gerber. Supermodel in minutes.
The Side Part
Not to reference Kaia Gerber once more, but the model is a major fan of the slicked-back style. She styles her hair this way when wet and lets it air dry. However, if you are looking for a more permanent style, remember the gel and shine cream.
Alternatively, you can cheat a slick back look with a pomade. This is what rockabillies preferred, and it still holds to this day. Mix it with some wax and use it to smooth the hair back in place.
Curly Wet Look
This one is for the curly girls. Use a wet brush on your hair to resoak it. After, apply a conditioning mask from root to tip.
However, if you've got more texture in your curls, you may find it a little challenging to pull off. A pro tip is to blow dry it straight and off your face. Add grips behind the ears and finish with Redken Diamond Oil.
The Slick Bob
You can still wear the style on longer hair à la Kim Kardashian at the Met Ball in 2019. However, it would help if you were strategic with how you place your pomade. Decide how you want your hair to look first before styling. Finish with hairspray on your ends for extra hold, and run some hair oil through the ends of your strands to complete your wet bob.
The Wet Updo
According to stylists, this is one of the chicest ways to get your wet hair to look more polished. Simply throw your hair up and use edge control on your edges for a truly exquisite look.
Wet Hair On Color
Who says that you cannot carry the wet look on colored hair? Leave it messy and shaggy to elevate this strawberry peach tone (which is this summer's hottest shade) like Charlotte Lawrence carries for an effortless finish.
Wet Beach Hair
Why not honor the summer season with wet beachy curls. Make sure you create a good foundation with your ringlets so that the creamy mousse will not weigh the hair down. For a step-by-step tutorial, follow Emma Willis, tutorial above.
Braid Outs For Wet hair
The following look works on damp hair that you have no time to dry or if you do not prefer heat. Part four sections and rake curl cream through your hair, brushing through to distribute evenly.
Create a Dutch braid along the four sections, making sure to twist them flat against your scalp, all the way to your temple. Once dry, unravel your hair for fluffy twists.
Pineappling Wet Hair
Through your wet curls into a scrunchie to hold your hair in place. Brush up any escaped locks and tie a silk scarf on. For extra style, use an edge control on your edges for a sleek style.
Heatless Sock Bun Waves
If your hair is mostly dry. Secure your hair in a high pony with a spiral hair tie and put up a hair donut at the base. Wrap your hair around the sock and pin the ends to secure them. Use claw clips if the bun gets loose.
In the morning, when the hair is dry, let your hair loose and use your fingers to separate the curls. Voila, waves.