10 Ways To Style Knit Dresses
When the temperatures drop, you have only one desire: to spend the rest of the season hibernating with your oversized sweater, which is often shapeless!
But now, between us, this is not the most feminine item of clothing in your wardrobe. You no longer have to choose between comfort, warmth, and femininity with the knit dress since this flagship piece of the winter wardrobe combines all three.
The sweater dress can be scary. Not as much as the culotte skirt, but still. It can quickly become a fashion piece that is difficult to wear because it's too hot because it's too "pouty."
1. Pair It With Boots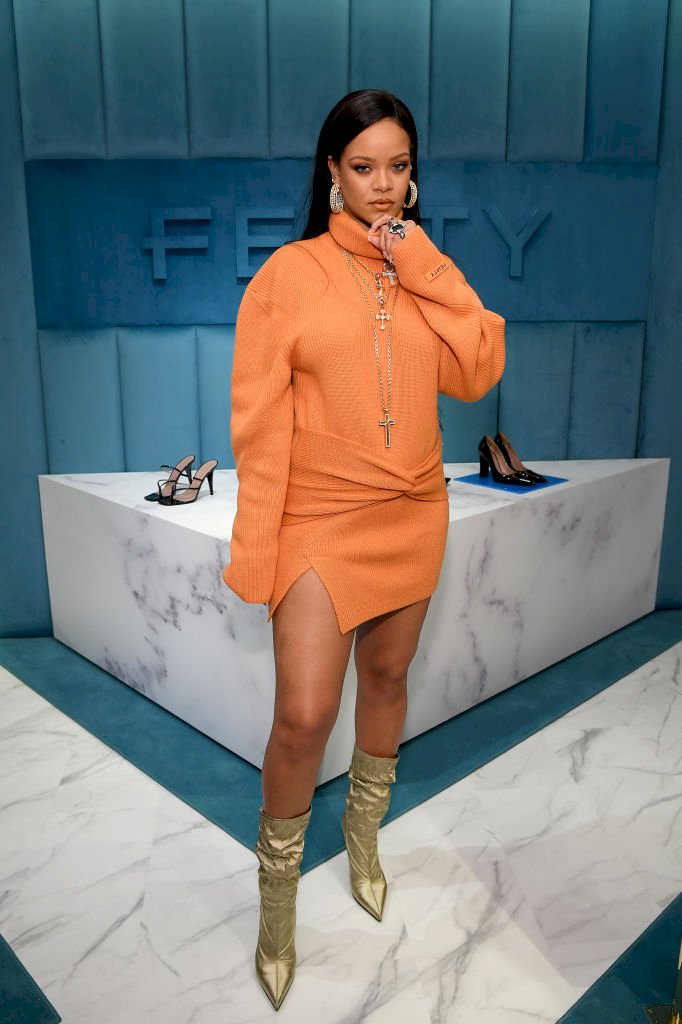 GettyImages
Just like Rihanna, pair your sweater dress with a pair of boots. It is best to choose a boot in a different color from your dress to make your look stand out. You can also fully accessorize and look chic and stylish at the same time.
2. Go Monochrome
Nothing beats monochrome styling. An all-pink look makes you look chic and super feminine even as you keep yourself protected from the cold on the streets.
3. Drape A Coat Over Your Shoulders
Still, in the spirit of monochrome styling, drape a coat over your shoulders for extra protection against the cold. An animal print pair of shoes add an extra pizzaz to your look. It is also the perfect dress to show off your baby bump.
4. Style It With A Scarf
One way to make your knit dress less boring is to throw a scarf over it. Not just any scarf but a colorful scarf and use a belt to hold it place.
5. Pair With Over The Knee Boots
You should pair a mini sweater dress with an over-the-knee pair of boots. Wearing tights or leggings under your mini dress will help you stay warmer.
6. Go For A Padded Shouldered Dress
Why wear a boring sweater dress when you can wear one with a bit of style? A padded shoulder dress with corset details and A-line features will look good on any body type. This is also especially nice if you don't want to flaunt your curves.
7. Double Up Your Sweater Game
Depending on how cold the weather is, you might want to double up your sweater game. Wear a waist-length sweater over your sweater dress. You will look stylish without looking frumpy.
8. Pull Out Your Hat
If you have ever needed a reason to wear a hat, this is the perfect opportunity to do just that. No matter the type of hat you choose, it will compliment your look perfectly.
9. The UGG Boots
The Ugg boots may be known as ugly boots, but they are perfect for elevating your looks. These boots are perfect and comfortable for both outdoors and indoors styling.
10. Choose An Oversized Sweater
With the oversized sweater dress, whether for your blazers, your coats, or other pieces, you will love the chic casual effect that the oversize gives. An oversized sweater dress is an excellent choice to achieve a sophisticated style.