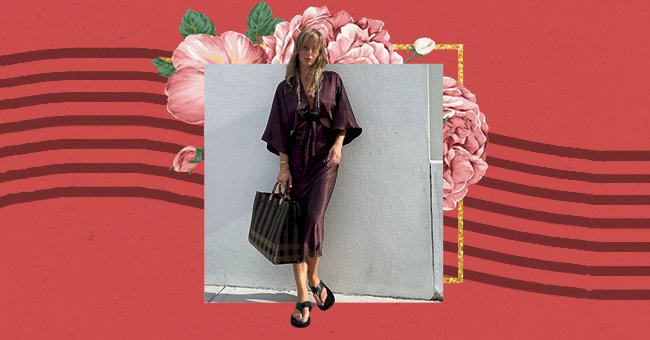 10 Wedding Guest Outfit Inspiration Ideas To Try
Of course, the wedding isn't exactly about you as a guest, but many of us might enjoy taking a little bit of advantage of the day to dress up.
Typically, wedding guests should avoid wearing white unless, of course, instructions from the couple state otherwise (or you're wickedly trying to upstage the bride. In that case, stop.) Even so, there are endless other colors to choose from that will make you feel happy to be a part of the occasion.
The problem with having so many options to choose from is that there are so many options to choose from. Fortunately, we've put together some inspiration to help you decide what to wear for a wedding.
Shona Joy 'La lune Tie Front Bias Midi Dress'
This dress is elegant and luxurious with a touch of sensual from Shona Joy. It comes in four different lavish colors; gold, chocolate, cream, and black, which is on sale right now, $170.
Aje 'Gracious Cut Out Mini Dress'
This cut-out mini dress with a ruffled skirt and raw hem in the color "safron" is the one for spring/ summer wedding guests.
Lulus 'Party in Palm Springs Pink Floral Print Satin Tiered Maxi Dress'
This swanky printed maxi dress is the perfect, comfortable dress for a fun, daytime, outdoorsy wedding. You'll enjoy wearing it around, looking like a summer dream.
Lulus 'Blowing Kisses Dusty Pink Pleated One-Shoulder Mini Dress'
This flirty pleated number comes in two colors, navy blue, and this gorgeous dusty pink color. It's available in sizes XXS-XL.
Beginning Boutique 'Alegra Mini Dress Poppy'
The Alegra mini dress is another dress that goes well for an outdoor, daytime wedding. It's playful and bright and pairs well with flats or heels.
Eloquii 'Tie Front Full Skirted Maxi Dress'
Eloquii caters to fashion needs sized 14-28. They have chic and trendy outfits like this floral maxi dress available in six different colors.
Eloquii 'Multicolor Stripe Sequin Jumpsuit'
A nighttime wedding offers more rooms for a little bit of glitz. With that, be mindful that wearing shiny fabrics might make you look like a flash in pictures if the light is hitting the one piece at the wrong angle.
Diarra Blu 'Sustainable Rukia Dress'
Sustainable fashion brand Diarra Blu has this elegantly casual wrap dress, handcrafted in Senegal and made from 100% sustainable lyocell fabric.
A.AU 'Ruth'
This dress is an absolute wow in every sense of the word. You'll want to find any and every occasion to wear this elegant, unique piece.
Inacea Balloon Sleeve
This casual dress is made from 100% organic cotton, and what's great about it is that you probably won't struggle to find another occasion to wear it.