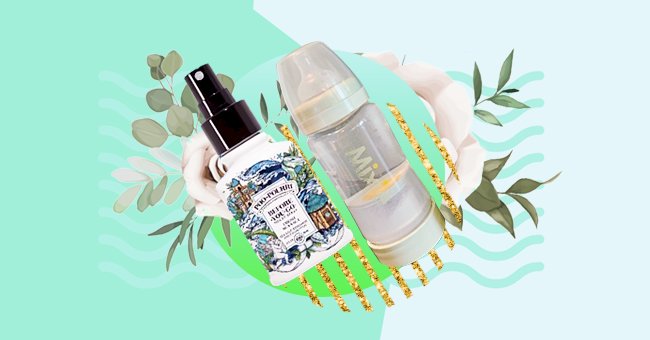 10 Women Owned Businesses Worth Remembering
Women-owned businesses are on the rise. Unlike in the past, women are now taking charge of their futures and becoming entrepreneurs. As a result, women-owned companies have sprung up to provide solutions from a female perspective.
Besides, many women-run businesses have the unique gift of catering to the much ignored female experience. In effect, the U.S Small Business Administration provides much-needed support to women looking to be their own boss.
Alternatively, The Women's Business Enterprise National Council (WBENC) and WEConnect International have joined hands to provide a directory of businesses that will advance women enterprises. Scroll below for ten women-owned companies you can support today.
Poo Pourri
This innovative home solutions enterprise was founded by Suzy Batiz in 2007 with one goal in mind - preventing bathroom odor before it begins. This unique angle for a common problem saw Poo Pourri sell over 60 million bottles worldwide.
Located in Addison, Texas, this start-up success is stocked in over 30,000 retail locations like CVS, Walgreens, and Costco. Poo Pourri has been ranked on Inc's 5000 fastest growing companies since 2015 and is the recipient of many awards.
Car Cache
Has a passenger had to carry your bag because you had no place to put it in your car? Perhaps you went through a drive-through but had to reach for your bag way in the back? If these experiences sound familiar to you, Car Cache is here with a solution.
Car Cache is a car accessory company that gives you the luxury of convenience. Put your handbags and other items in their carrier without burdening yourself or your passenger. As a result, your items will be within reach and kept clean. You can buy Car Cache online.
Black Girl Health
Black Girl Health is a digital marketing service aimed at minority women seeking to lead a healthier lifestyle. The company provides businesses a platform to provide engagement and awareness of their brands, services, and products.
The platforms they provide businesses include print, community outreach, campaigns, and social media marketing. Also, Black Girl Health also runs its publications, nutrition portals, and newsletters. Check out their website for more.
Wine Society
The concept - wine on the go. How nifty! This California-based women-owned business seeks to provide quality wine at an affordable rate. The recently highest-rated wine in a can comes in a signature Insta-worthy can that is sold in three varieties.
Apart from their 500ml cans increasing your Instagram cool points, the idea behind the can is to provide a waste-free sustainable solution to premium wine. Find them online or at various independent retailers.
Instant Figure
Instant figure? That's what we like to hear! With a name like that, how can you not? Instant Figure is a world-renowned apparel company that offers men and women the ultimate compression and slimming shapewear.
Based in Irvine, California, this much-needed brand also offers on-trend tops, bottoms, accessories, and swimwear. You can purchase your Instant Figure on their website and try some of their items for yourself.
Eat Me Guilt Free
Can we hear a yes, please? Eat Me Guilt Free knows how to hit the mark. We've all been there, eating a cheat meal or a carbo filling snack that tastes like sin. Eat Me Guilt Free says no to that sinking feeling and offers indulgent snacks that are low carb.
The company makes eight different varieties of high protein, low carb brownies that mimic the joy of eating a cheat meal without the extra nastiness. Therefore, grab a couple of brownies from their website, thousands of indie retailers, and more.
Teton Sports
This sporty company started as an idea that everyone and anyone should enjoy the great outdoors. Boasting some excellent outdoor gear, Teton Sports has some ideal tents, sleeping bags, cots, hammocks, and backpacks on offer.
The privately held company is all about the magic of the outdoors. Consequently, you can visit their showroom in Salt Lake City and bring their gear to the mountains in Utah. Likewise, their headquarters at the foot of the Wasatch Mountains in Cedar Hills, Utah.
Mixie Baby
Mixie Baby is perfect for the on-the-go parent. For formula feeding parents, Mixie baby aims to cut feeding time down by more than half with their unique formula baby bottle. The bottle contains a patented air-tight compartment that keeps water and formula separate.
Ready to feed? It's super easy. Simply pop, mix and feed. The bottles are available at 4oz and 8oz and come with three different nipple choices. Moreso, Mixie Baby is available for newborns and up. Get them at Target and buybuyBaby.
Vital Pet Life
Next up is Vital Pet Life. We can't leave out the pets, and this is where Vital Pet Life comes in. The company offers a line of clean and sustainable pet wellness products. Consider helping out your pet with their Wild Salmon Oil or botanically enriched shampoo.
The Salmon Oil leaves skin itch-free and shiny. Furthermore, the Oatmeal and Aloe Vera shampoo will soothe your pet's skin and coat. A bonus with Vital Pet Life is their commitment to giving animals a forever home. To achieve this goal, they work with local rescue shelters.
Olen Cosmetics
Last but not least is Olen Cosmetics. Founder Majda created Olen to formulate all-natural products geared towards babies and children. The products are synthetic-free as well as free from artificial fragrances and dyes.
Olen is well known for its Baby Burtz cream, which was developed to aid Majda's severely disabled child. The multi-award-winning cream heals several skin conditions. Additionally, Olen is expanding to offer a full line of all-natural products to consumers worldwide.