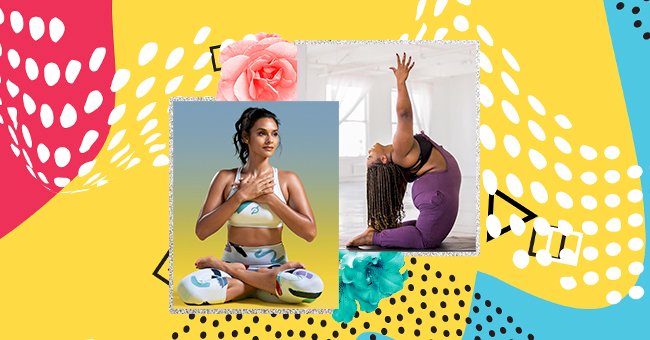 10 Yoga Apps To Take Your Routine To The Next Level
With the stress of current life, it is necessary to find oneself and create a tranquility bubble. Yoga can be a perfect ally, and you can do this from your smartphone. With yoga apps, you can restore flexibility to your body, seek peace of mind and spirit while reaching fullness.
Just as with any sport, it is difficult to get started. However, the best part about yoga is that it has the advantage of requiring little equipment, so you can begin at home using a simple mat and apps you find on your app or play store.
The benefits of yoga are immeasurable. From deep muscle strengthening, improvement of flexibility, posture, breathing capacities, breathing, concentration, quality of sleep, digestive functions, reduction of tension, stress, blood pressure, headaches back, and the list goes on.
1. Peloton
The app wants you to keep up the momentum with various workout types, in-app metrics, and milestone tracking that keep you focused on your goals. You'll find the perfect workout with cardio, strength, HIIT, yoga, meditation, and more at home or on the go across your favorite devices.
With Peloton, you can also use integrated, real-time metrics that connect hardware and software with your every move, making it easy to follow along in class and keep you accountable. Get personalized class recommendations, track workout progress, and earn achievements.
2. Grokker
Price: $14.99 per month with two weeks free
The idea for Grokker came to Lorna Borenstein while on a multi-year sabbatical, traveling the world with her husband and three children. Hoping to use the internet to practice yoga and fitness while on vacation, she became frustrated with the lack of high-quality instructional videos and the difficulty in finding videos in one place.
The app has the widest variety of at‑home workouts, yoga, and more. It feels like having a personal trainer in your living room. Now, you can sweat it out, de-stress, or just relax with the perfect video.
3. Daily Yoga
The app specially selects programs designed by world-class yoga trainers. You will be amazed by what yoga can do. On the app, you will find all of their yoga classes categorized into sections. Top experts tailor them for people who enjoy the beauty of yoga.
Daily Yoga aims to motivate and energize their yogis to be a better version of themselves by practicing their elaborately customized workout plans and programs in the fields of professional and personal development, human behavior, and performance management.
4. Yoga Studio
Yoga Studio promises to be the number one destination for health-conscious individuals looking to begin their yoga journey or take it to an all-new level. All their classes come with full HD video and teacher commentary that's clear and easy to follow.
The classes cover various abilities from beginner to advanced and include more detailed practices focusing on hip openers, inversions, and restorative sequences. The app also lets you download a class once and have the freedom to practice wherever and whenever you want.
5. Asana Rebel
Asana Rebel wants you to dive into your gym, with full access to hundreds of workouts. From getting in shape to building strength, from yoga flows to HIIT: All it takes is pressing play. If you want to sleep better, you can also let go of the day and fall asleep with calming sounds and guided meditations.
There are also music tracks made available to help to stimulate your brainwave activity and enhance your focus. Lastly, you can enjoy meditation sessions that fit into your life. Do them on the go or in the comfort of your home.
6. Down Dog
Once you select your time, level, focus, voice, and music, Down Dog will create a unique, personalized yoga practice every time. There is something for every life stage, from yoga to HIIT, meditation, barre, and prenatal yoga.
The simplicity of the app is one of the lovely things about it. It's also a lot more unique than other yoga apps. Rather than choosing from many pre-recorded videos, Down Dog has over 60,000 configurations of sessions that it mixes up for you each time. All you have to do is fill out your preferences and hit start.
7. Alo Moves
Price: $20 per month with two weeks free
From the comfort of your living room to a hotel room across the globe, Alo Moves has put the best classes at your fingertips. Internet or not, you can simply download videos offline for a practice that moves with you.
Whether you're a complete beginner or you want to step up your routine, Alo Moves promises to give you the full studio experience at home with thousands of classes for body, mind, and spirit.
8. Gaia
Price: $11.99 per month with your first week free.
Gaia is a member-supported media network of truth-seekers and believers empowering the evolution of consciousness. On the app, you can explore over eight thousand ad-free streaming titles that challenge modern paradigms and allow you to manifest the reality that defines your being.
Their yoga will help you expand your mind, nurture your body, and elevate your soul with their handpicked collection of meditations, yoga practices, lifestyle videos, and articles.
9. Glo
Price: $18 with seven days free.
Glo has been designed to help you feel better in your body and mind. Get unlimited access to the best online yoga, meditation, Pilates & fitness classes. With over four thousand classes on-demand, you can experience the benefits of your practice at home or on the go, on any device.
Download your favorite classes, so they're always available to you. You can also join your favorite world-class teachers live as they provide the perfect mix of knowledge and support to help you progress in mind, body, and heart.
10. Yoga Wake Up
Imagine practicing your yoga from the comfort of your bed. Yoga Wake Up was designed to make it accessible to all. Their easy audio-guided yoga is beginner-friendly and can be done anytime throughout the day or night.
Yoga Wake Up meets you where you are in life! They offer hundreds of unique sessions, all twenty minutes or less, for the morning, anytime, and bedtime - so that you can always find the time for yourself.