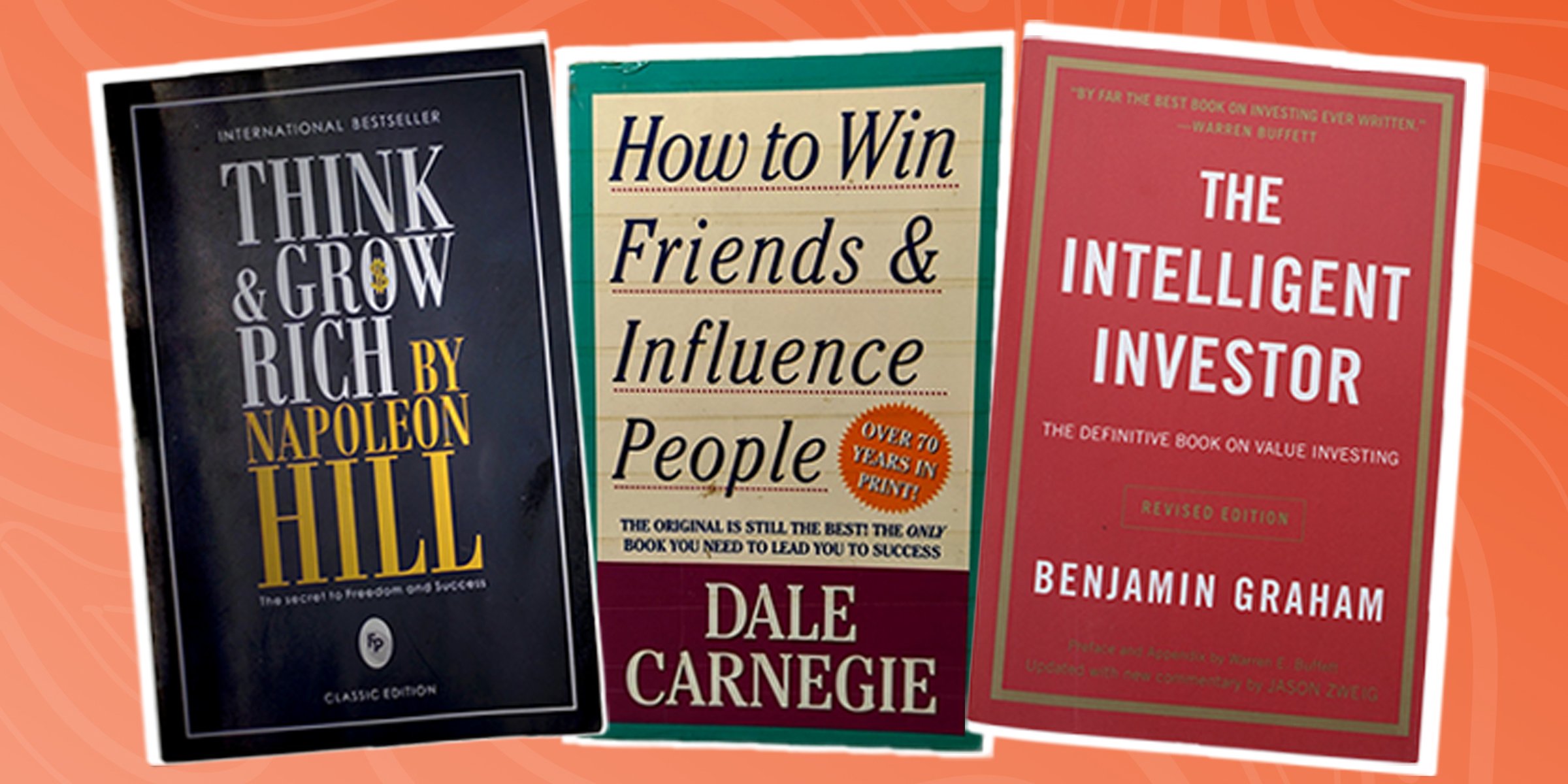 Shutterstock
15 Books Worth Reading for Those Who Are Building Their Empire

Financial stability, or rather, financial freedom, is the ultimate goal of most people on earth. Everyone wants to be free to explore their passions and interests and control their circumstances.
To live the life of your dreams, you have to start now to create wealth and build an empire. On your journey to building an empire, you need to read a few books on investing properly and creating wealth.
Of course, we cannot guarantee that a book will make you rich. However, these financial books could help you to correctly manage and grow your money. They are an excellent place to start to take the first step towards a future as a wealthy person.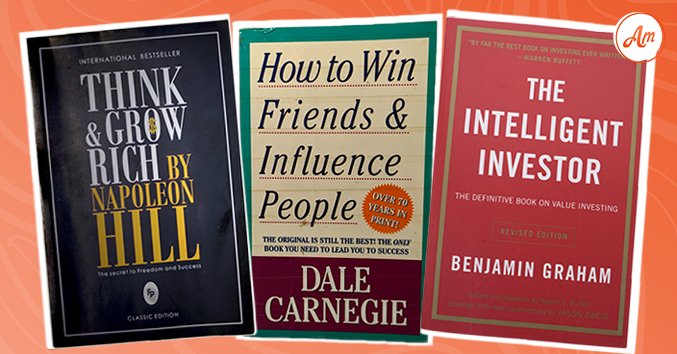 "Think & Grow Rich" by Napoleon Hill [left], "How to Win Friends and Influence People" by Dale Carnegie [center], and "The Intelligent Investor" by Benjamin Graham [right] | Source: Shutterstock
WHY FINANCIAL EDUCATION IS IMPORTANT
Financial worries are the number one factor in worry and stress, so strengthening your financial health is paramount. And the way to get there is through financial education.
In life, the earlier we start dealing with money and finance topics, the easier it is for us as adults to make financial decisions because, with financial education, you do something good for your finances and your body and mind.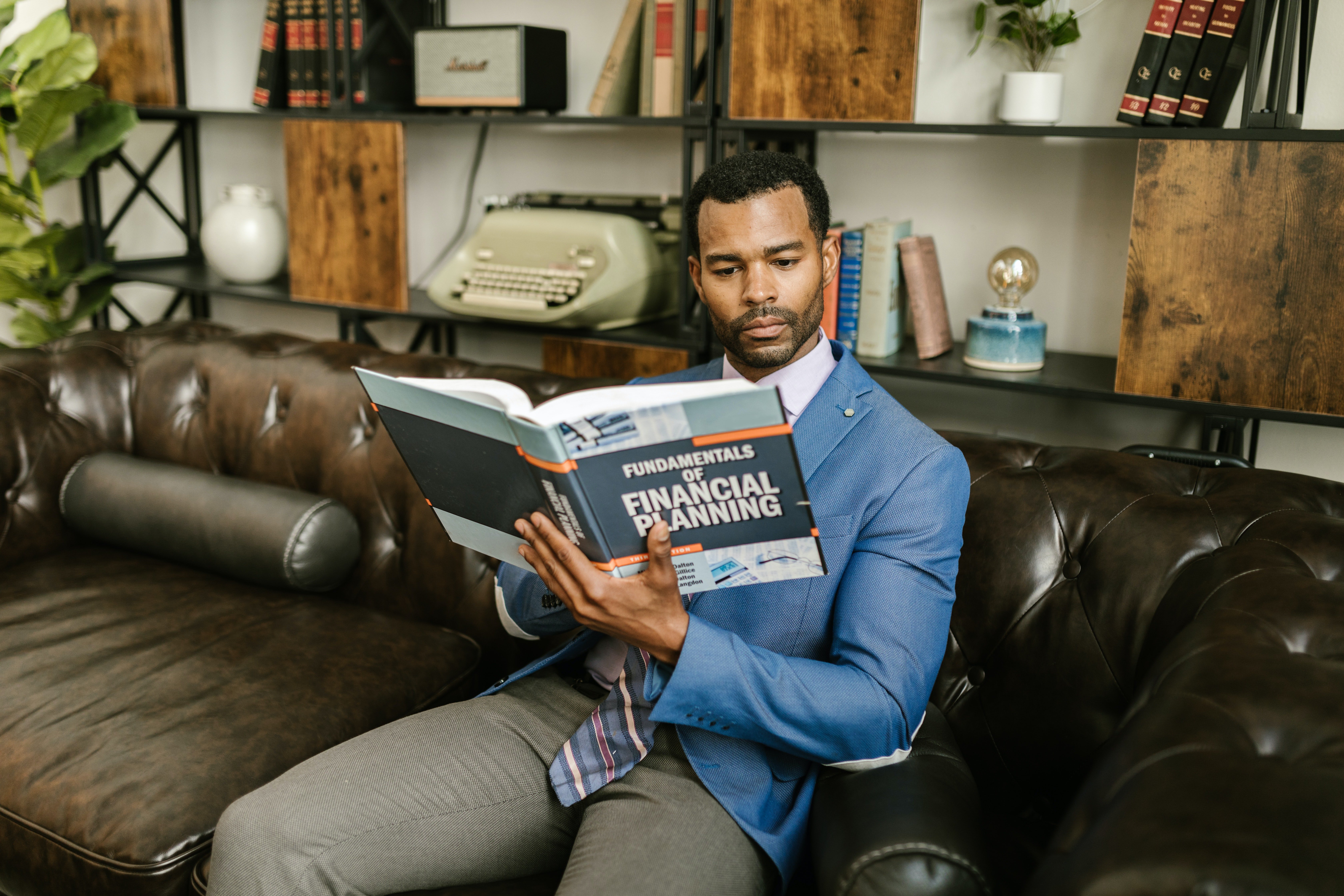 A man reading about the "Fundamentals of Financial Planning" | Source: Pexels
On that note, here are the books that should not be missing from any bookshelf. It doesn't matter whether you're just starting to deal with your finances or you're already an old hand; everyone should read these books at least once.
These books, written in understandable and straightforward terms, cover the basics. And if you're wondering when is the right time to start taking care of your finances, the answer is now! So go ahead and get the knowledge you need to boost your financial health!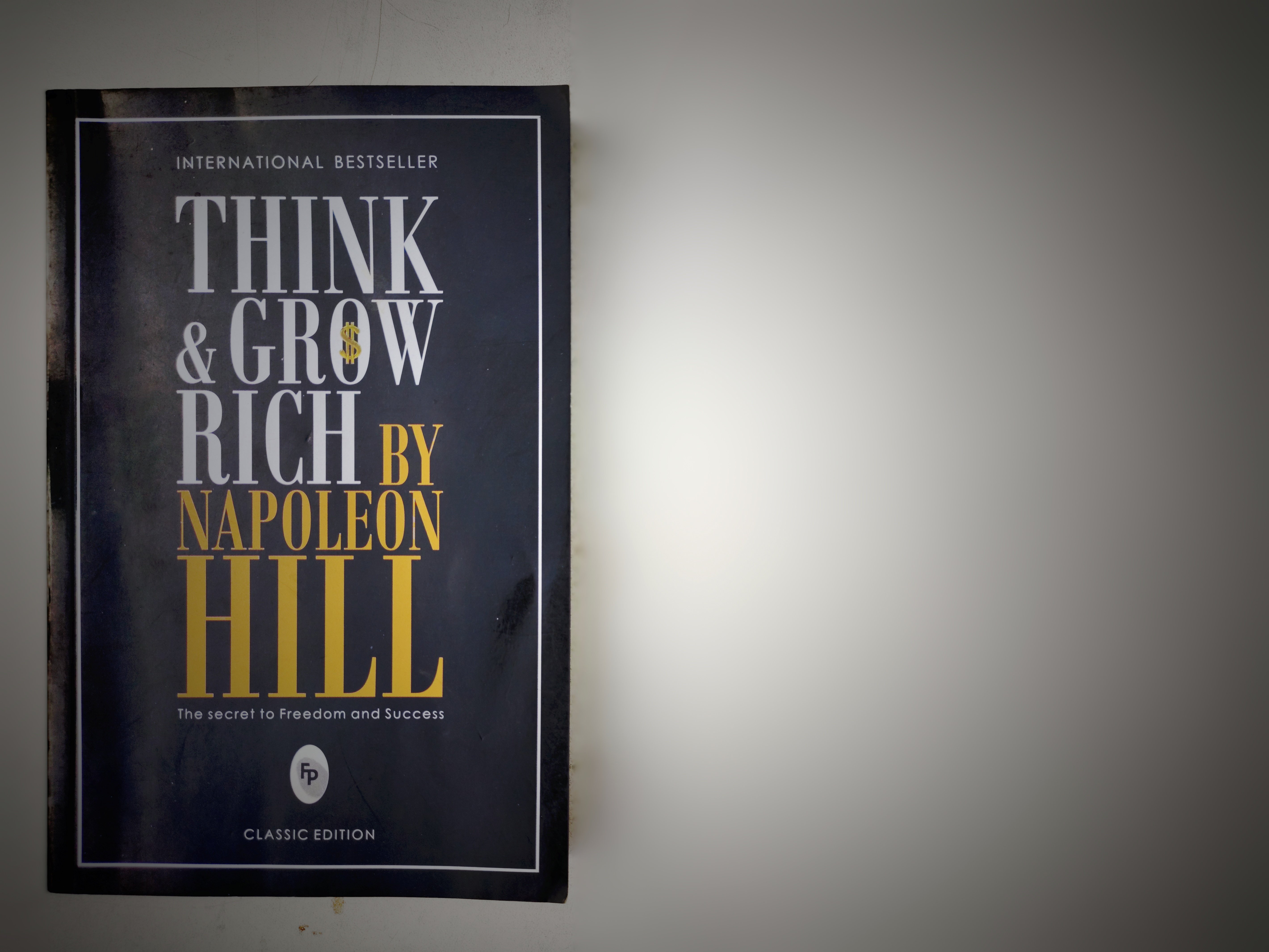 A copy of "Think & Grow Rich" by Napoleon Hill on a flat surface | Source: Shutterstock
This is a book about achieving success in any area you want. Many also consider it the bible of those who want to get rich. In addition to getting rich, this book teaches you to overcome life's problems while maintaining energy and optimism.
It conveys the experiences of over 500 men who began at scratch and had nothing to give in return for riches except for ideas, organized plans, and thoughts. Hill hid the secrets to wealth between the pages, and you have to be ready to find them.
2. THE LITTLE BOOK THAT STILL BEATS THE MARKET BY JOEL GREENBLATT
"The Little Book That Still Beats The Market" is known as one of the classics of finance literature. Greenblatt uses a straightforward and accessible style to explore the basic principles of investing in the stock market. He also explains why success eludes almost all individual and professional investors.
By reading this book, you will also learn the principles of value investing with a long-term strategy. Irrespective of your age, Greenblatt made sure to provide advice that all would understand.
3. THE INTELLIGENT INVESTOR BY BENJAMIN GRAHAM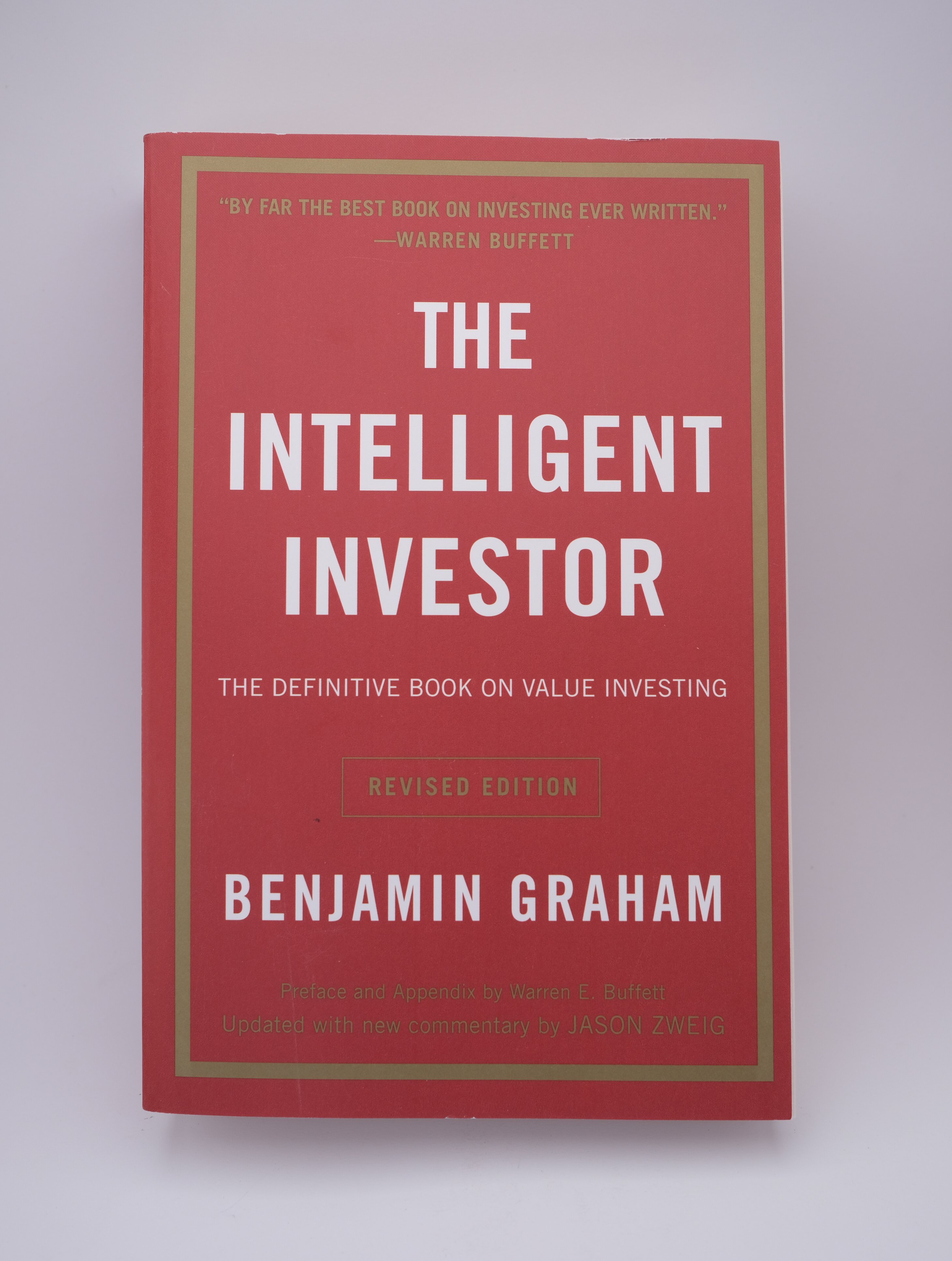 A copy of "The Intelligent Investor" by Benjamin Graham on display | Source: Shutterstock
If Warren Buffet agrees that this is the best investing book ever written, you sure cannot argue with him. If you plan to invest in the stock market by buying company shares, this book will serve as your crash course towards long-term and safe investing.
It teaches you how to understand a company's financial data to determine if you should invest in the company or not. Many successful long-term investors have followed the exact strategy outlined in this book, and you should too, until something better comes along.
4. INFLUENCE: THE PSYCHOLOGY OF PERSUASION BY ROBERT B. CIALDINI
The American psychologist and marketing professor believes in six principles that influence customers' behavior. Once you learn these principles in his book, you can use them to your advantage.
These principles help you become a skilled persuader and makes you a better defender against dishonest influence attempts.
5. LEAN IN BY SHERYL SANDBERG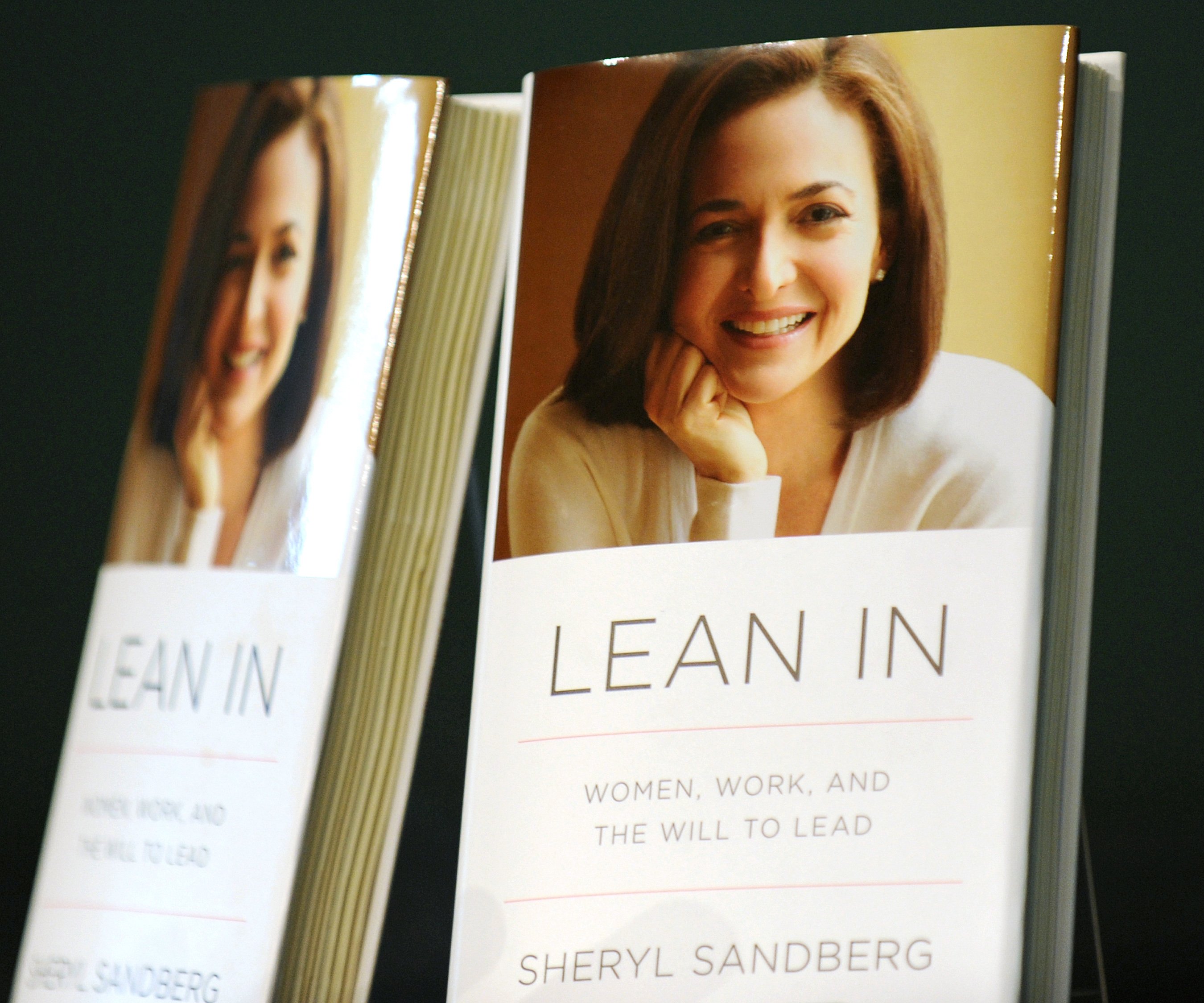 A display of "Lean In" by Sheryl Sandberg at a Barnes & Noble Inc. store in New York | Source: Getty Images
When the Facebook COO wrote "Lean In: Women, Work and the Will to Lead," she wanted women to become more assertive in the workplace while owning up to their achievements.
The book, which speaks powerfully to women in the workplace, encourages women to overcome their wanting to be liked by everyone if they want to get to the top.
6. HOW CHILDREN SUCCEED: GRIT, CURIOSITY, AND THE HIDDEN POWER OF CHARACTER BY PAUL TOUGH
In his book, Paul Tough believes that most parents do not prepare their children for adulthood. He also states that character, not intelligence, is the secret to success.
He was able to link childhood stress to life success and provided ways that children with traumatic backgrounds can get help to achieve success.
7. THE INNOVATOR'S DILEMMA BY CLAYTON CHRISTENSEN
If you are a CEO, entrepreneur, or manager, this book will help you understand why successful companies that take the proper steps still fail. He expects managers and business owners to know how and when to abandon traditional business practices.
He explained that if you want to be a leader in your market, you have to make disruptive moves. If you work in a company, this book will help you decide if you want to make better products to make better profits.
8. HOW TO WIN FRIENDS & INFLUENCE PEOPLE BY DALE CARNEGIE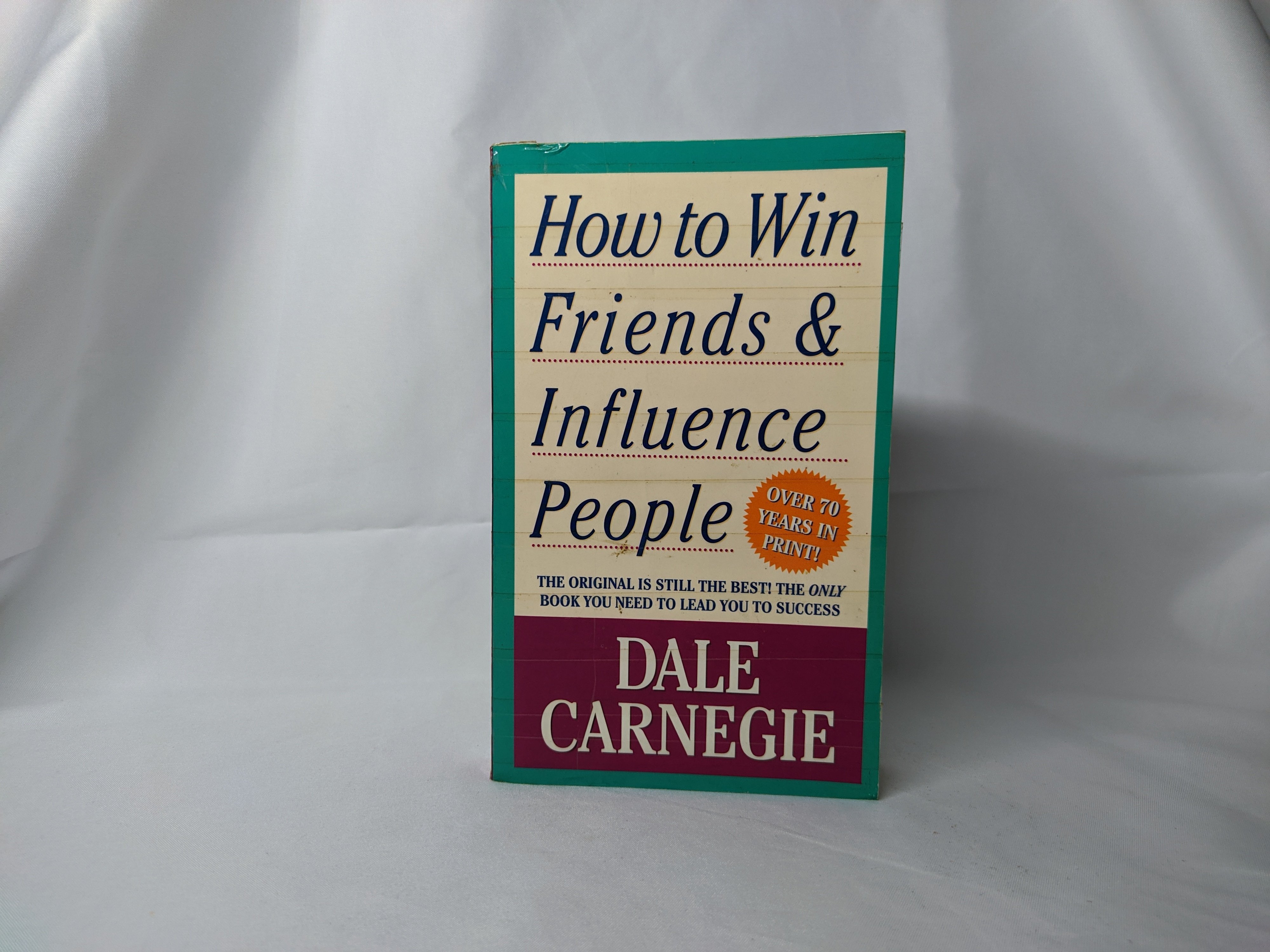 A copy of "How to Win Friends & Influence People" by Dale Carnegie on display | Source: Shutterstock
Nobody creates an empire alone, as we all need people along the way that shape our decisions and actions. How we treat and relate with these people will determine to a large extent how far we make it.
Although technology is changing rapidly, how we talk and interact in business depends on core elements like trust, openness, and connecting with the person you are talking to. Even if you are not a business person, this book will help you move forward by communicating effectively with others.
9. SECRETS OF THE MILLIONAIRE MIND BY T. HARV EKER
After only two years, the author, who started with a small loan, had become a millionaire. He transformed a small sporting goods store into a large chain of fitness centers.
According to him, changing your mindset and attitude are the first steps to success. You get good results with a rich mentality and the right amount of work.
10. THE MILLIONAIRE NEXT DOOR BY THOMAS J. STANLEY AND WILLIAM D. DANKO
After interviewing hundreds of millionaires, the author identified the common characteristics of wealthy people. Wealthy people live below their means, spend at least twice as much time on financial planning and investments, and for them, freedom and financial security are worth more than showing off.
They also invest 20 percent of their earnings independently and for long periods. Wealthy people continuously study to do better in life. Despite having money, they are thrifty and purchase products or services based on the cost and quality ratio.
11. THE AUTOMATIC MILLIONAIRE BY DAVID BACH
Bach is not offering a get-rich-quick scheme with this book. Instead, he teaches about the basic principles of saving that will help you retire early as a millionaire. He reveals that you don't need any discipline to be rich.
However, you need an automatic system that helps you succeed. By saving, paying yourself first, and setting up automatic payments that allow you to invest in a disciplined manner, you are on your way to early retirement.
12. HOW RICH PEOPLE THINK BY STEVE SIEBOLD
Once you know how rich people think, you can emulate them, work on it, and get rich. While the masses want to protect and hoard their money, rich people understand the importance of saving and investing and accumulate wealth by solving problems.
The author points out that the average person is not rich because of their lack of education or intelligence, but because of their beliefs towards money.
13. THE FIRST BILLION IS THE HARDEST BY T. BOONE PICKENS
Pickens understood that sometimes life happens, and you may get knocked off your feet. He is proof that it is never too late to make a comeback and get right back to the top. But before you join the race, know what you're getting into.
The author wants you to have a plan because a fool with a plan can outsmart a genius without a plan. He also wants you to stay alert and know when to change strategy because complacency kills businesses.
14. OUTLIERS BY MALCOLM GLADWELL
A copy of "Outliers" by Malcolm Gladwell on display by Sunday Books on November 19, 2008 | Source: Getty Images
Gladwell preaches the theory of practice because one cannot achieve success without putting in the work. To master a skill, he believes that one needs at least 10,000 hours of training.
He also believes that opportunity is more important than IQ while also pointing out that our heritage, ethnicity, childhood circumstances, and the life experiences of our predecessors, can affect our potential for success.
15. THE PATH MADE CLEAR BY OPRAH WINFREY
Before you can build an empire, you first have to discover your purpose in life. You have to listen and pay attention to yourself to find your goal. Once you have done that, it is okay to be afraid to chase your dreams.
After overcoming your fears, you know it is time to face your dreams and commit to them. Lastly, while building your empire, it is also essential to generate emotional wealth by living a life of service.