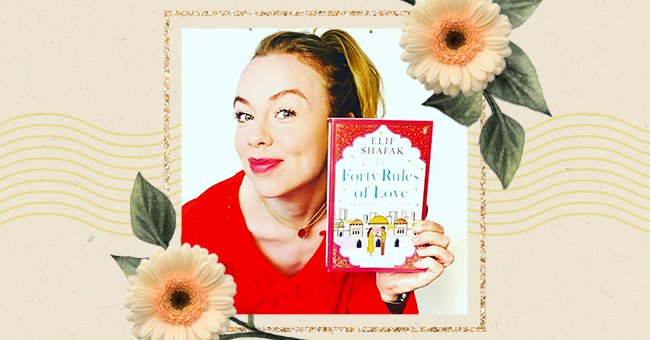 Our Pick: The Most Powerful Books That Will Change Your Life
Behold the enormous power of a great book, for it can transport you into a world far magnificent and magical. Reading is a luxurious activity that helps broaden our perspective and change our life for the better.
How many books do you have in your library? If you're an avid reader, chances are you've stopped keeping count of all the page-turners decorating your shelves. And that only means there's always room for one more book in your collection.
Some books are known to make us dream, while some can open up our minds to things worth seeing and comprehending. Keep reading to find some of the most powerful reads that will have a significant impact on your life.
Eat, Pray, Love By Elizabeth Gilbert
Eat, Pray, Love: One Woman's Search for Everything Across Italy, India, and Indonesia is a heart-touching memoir by Elizabeth Gilbert. The book has been adapted into a major motion picture, starring Julia Roberts as the lead character.
This beautifully written book shares Elizbeth's journey of self-transformation in three phases and across three different cultures. She leaves everything behind, including her money, career, and relationship, searching for something far unpredictable and real.
The Alchemist By Paulo Coelho
The Alchemist is a brilliant masterpiece by the internationally praised Brazilian author Paulo Coelho. The book's 25th-anniversary edition is out and includes a special foreword from the author. If you're fond of following their dreams and passions, this one's for you.
An Andalusian shepherd boy, Santiago, sets off on a journey to find worldly treasures. However, it soon transforms into a mystic and self-discovery adventure, where he meets several people and encounters some eye-opening experiences.
The Catcher In The Rye By J. D. Salinger
The Catcher In The Rye may sound like a kids' book to some, but it has a far more profound context. Salinger's characteristic tone is evident throughout the novel, but that isn't the only thing that grabs the reader's attention.
The book's main character is a sixteen-year-old child, Holden Caulfield, who is an old soul at heart. Moreover, his first-person narration is what keeps one going to the point that you're done reading the book in one sitting.
The Forty Rules Of Love By Elif Shafak
The Forty Rules Of Love is a divine story about friendship, mysticism, and self-discovery. The book follows two narratives: the thirteenth-century context centers around the mystical bond between Rumi and his spiritual teacher, Shams of Tabriz.
On the other hand, the modern-day narrative follows Ella Rubenstein, a forty-year-old lady who takes up a job with a literary agent. As part of her first talk, she needs to read a book called Sweet Blasphemy by Aziz Zahara. But she soon realizes that Rumi's story defines her life too.
The Kite Runner By Khaled Hosseini
The Kite Runner is Hosseini's debut novel, which is also New York Times Number 1 Bestseller. It takes readers all the way to Afghanistan and tells the story of an unusual friendship between a wealthy boy and the son of his father's servant.
While the novel primarily discussed friendship and its consequences, it also touches upon power, redemption, and betrayal. If you enjoy this book, check out Hosseini's other two phenomenal reads, A Thousand Splendid Suns and And The Mountains Echoed.